Coconut Shrimp Curry
Check out or new and amazing recipe for a great Coconut Shrimp Curry! If you've been looking for a nice curry recipe, well you can look no further! The recipe we have below will be sure to bring you step by step into making this fantastic Coconut Shrimp Curry! This recipe is pretty basic, so feel free to spice it up a bit! You might want to experiment with the curry spices you use! If you like this recipe, you might also like our Chicken Curry Recipe!
If this isn't enough curry for you, or maybe you would like a different curry, then you're in luck! Check out this neat cookbook dedicated specifically to different curry recipes!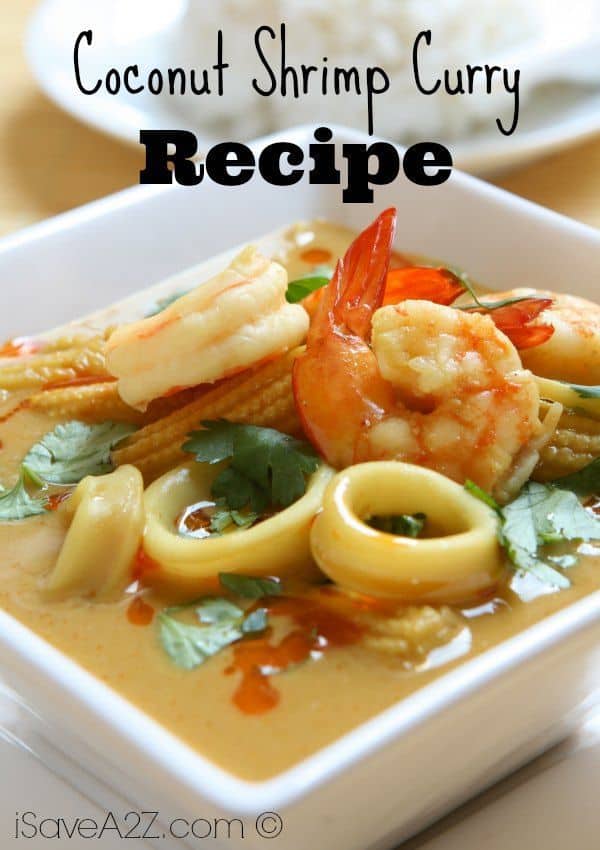 Coconut Shrimp Curry
Instructions
Before doing anything, be sure to defrost your shrimp if you are using frozen shrimp. You can make the sauce while defrosting the shrimp.

In a medium sized saute pan, heat the olive oil on a medium heat. Add your chopped onion, and cook until translucent or about 5 minutes. Add in your curry powder, cardamom, and salt and cook for two more minutes.

Now add the shrimp to the curry sauce and be sure to spread it out evenly in the pan. Simmer this for about 5 minutes and stir it occasionally, until the shrimp turned from gray to pink and is just cooked through. If you overcook the shrimp, it will turn rubbery, so make sure you don't do that!
Nutrition facts are provided as a courtesy.