Copycat Pumpkin Spice Latte

Copycat Pumpkin Spice Latte
Check out this neat and amazing Starbucks Copycat Pumpkin Spice Latte Recipe! Now that the weather outside will soon start to be cooling off with the nice autumn season rolling in, it's time to keep yourself warm with this great starbucks copycat recipe! The recipe below will bring you step by step into making this amazing Copycat Pumpkin Spice Latte! If you are looking for some other great pumpkin recipes, then look no further! Check out some other recipes like our Copycat Pumpkin Scones, our Nutella Pumpkin Pie, or our Easy Pumpkin Roll Recipe! Get ready for fall with all of these great pumpkin desserts!
If these recipes are just the kinds of recipes that you have been looking for, then I have some good news for you! Check out this neat cookbook with even more pumpkin recipes that will sure to widen the variety of pumpkin foods for you and your family this fall! e it for Thanksgiving, Halloween, or any other special occasion, you can't go wrong when you choose any of these great pumpkin recipes!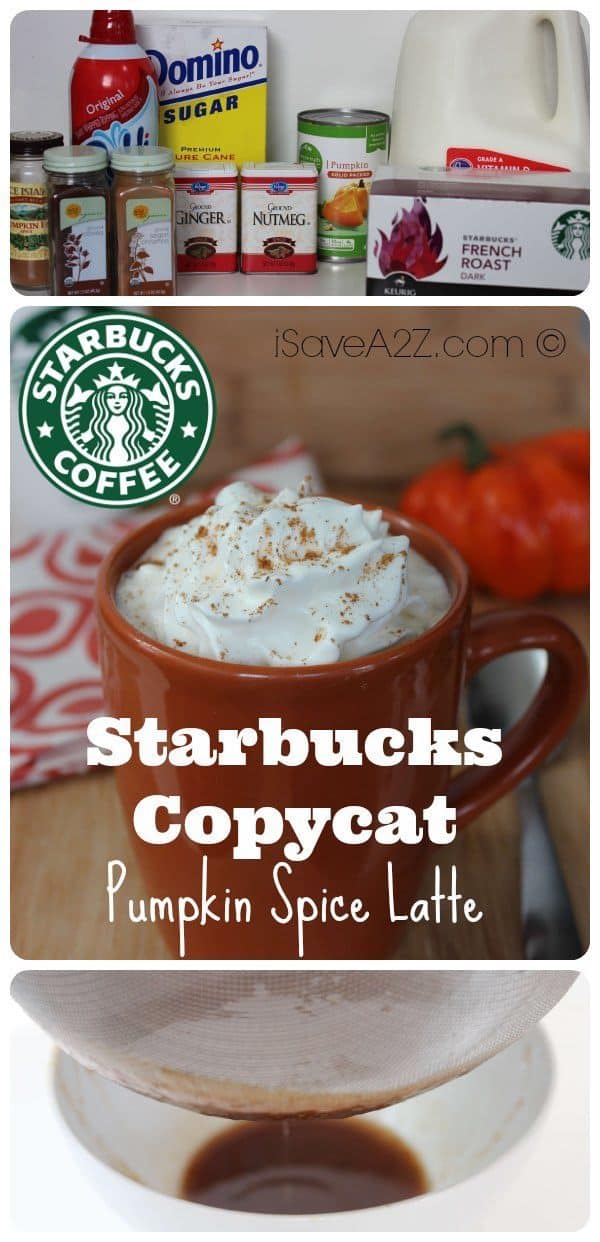 Copycat Pumpkin Spice Latte
Instructions
Simmer water and sugar in a pan over medium heat, stirring occasionally, until sugar dissolves.

Add spices and the pumpkin and continue to simmer for 10 minutes, stirring often. Remove from heat and strain through cheesecloth or strainer.

Allow the syrup to cool, then refrigerate in an air tight container.

Heat milk in microwave for 1 minute.

Froth with blender or whisk.

Put syrup in bottom of cup and top with coffee and frothed milk.

Top with whipped cream and a dusting of pumpkin pie spice.
Nutrition facts are provided as a courtesy.