Easy Pumpkin Roll Recipe
This Easy Pumpkin Roll Recipe is one of my absolute favorite recipes for the holidays!  It's elegant and delicious!  Everyone loves it!  I will give you the best tips and tricks for making this dessert the easy way.  Getting the perfect cut on this roll will involve string, thread or dental floss.  It's a trick I've used for ages and it works perfect every time!
If you love pumpkin, you should also check out our Homemade Pumpkin Pie Recipe!  It's totally worth trying.  It's super easy too!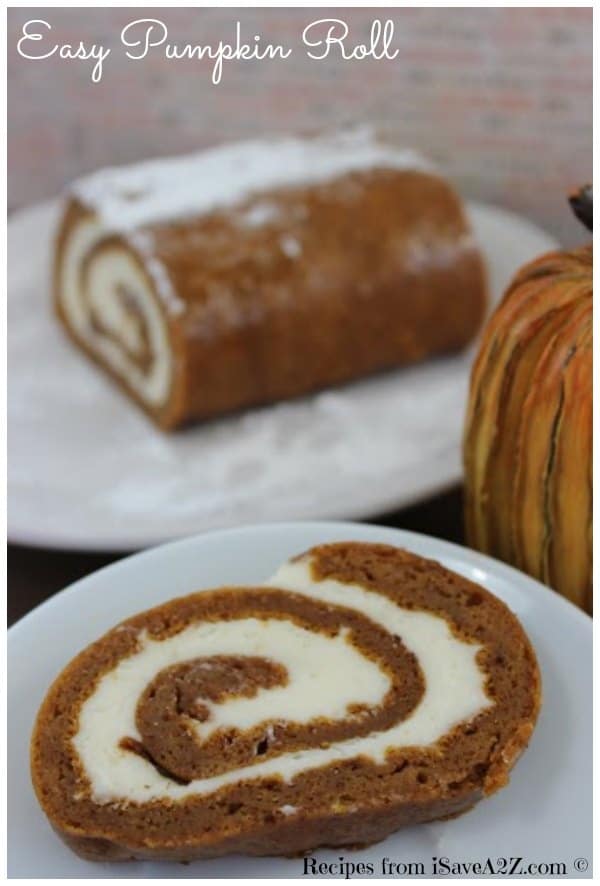 Here's a printable version of this recipe: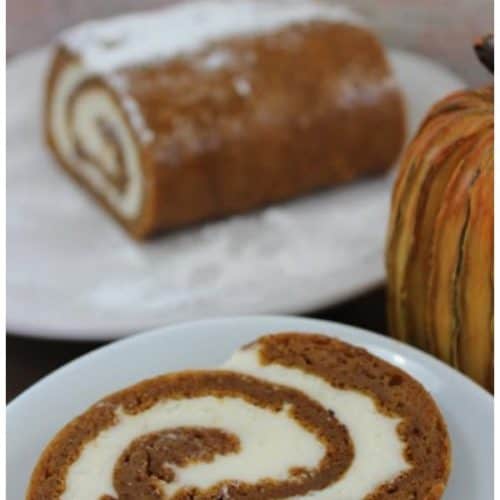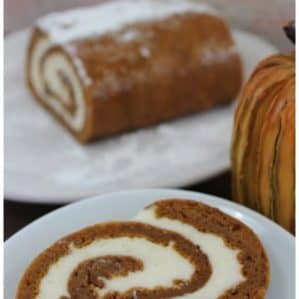 Easy Pumpkin Roll Recipe
Easy Pumpkin Roll Recipe from scratch
Instructions
Preheat oven to 375.

Grease 15 x 10-inch jelly-roll pan and line with wax or parchment paper.

Spray Paper lightly with cooking spray.

Sprinkle a thin kitchen towel with powdered sugar (try to use one that will not give off fuzz).

In a a bowl mix together the flour, baking soda, baking powder, cinnamon, cloves and salt.

In a a stand mixer or with a hand mixer beat eggs and granulated sugar until thick (this takes a bit of time).

Add in your pumpkin and continue to beat until mixed.

Add in your flour mixture and mix.

Spread on your prepared pan with paper.

Bake for 11 to 15 minutes or until top of cake springs back when touched.

Immediately loosen and turn cake onto prepared towel.

Carefully peel off paper.

Roll up cake and towel together, starting with narrow end.

Cool on wire rack. (for super fast cooling you can put it in the freezer too)

In a medium sized bowl or stand mixer beat cream cheese, 1 cup powdered sugar, butter and vanilla extract until smooth.

Unroll cake carefully.

Spread cream cheese mixture over cake.

Reroll the cake.

Wrap in plastic wrap.

Refrigerate at least one hour so it sets.

Once it's completely done you will use a string to cut each piece.

Carefully lift the bottom of the roll and place the string underneath the first piece.

Bring each end of the string to the top of the roll and criss cross it and pull each end in the opposite direction eventually cutting each piece perfectly!
Nutrition facts are provided as a courtesy.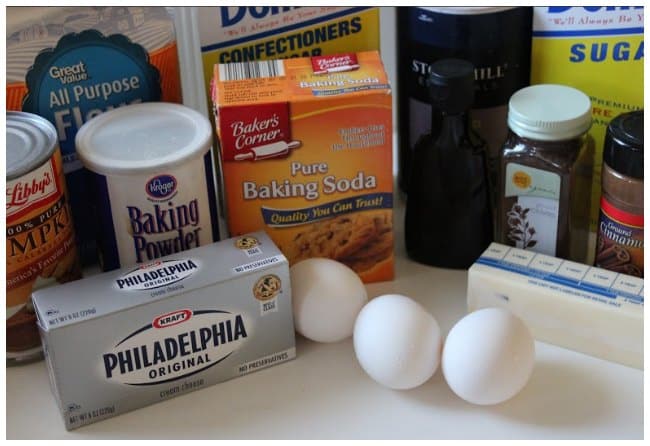 This is a very simple recipe to try.  The hardest part is cutting each piece but the string trick really does work!  Here is a close up photo of the cake part flipped over onto the towel.  The cake will be thin.  I use my favorite non stick cookie sheet to bake it in.