Creative Gift Wrap Ideas
This year I want to go all out and try some really Creative Gift Wrap Ideas for our presents. We decorate our tree in green, red and white and I have a crazy obsession with having my wrapping paper match my tree. So I'll still try and stick close to that, but no regular old paper and stick on labels this year!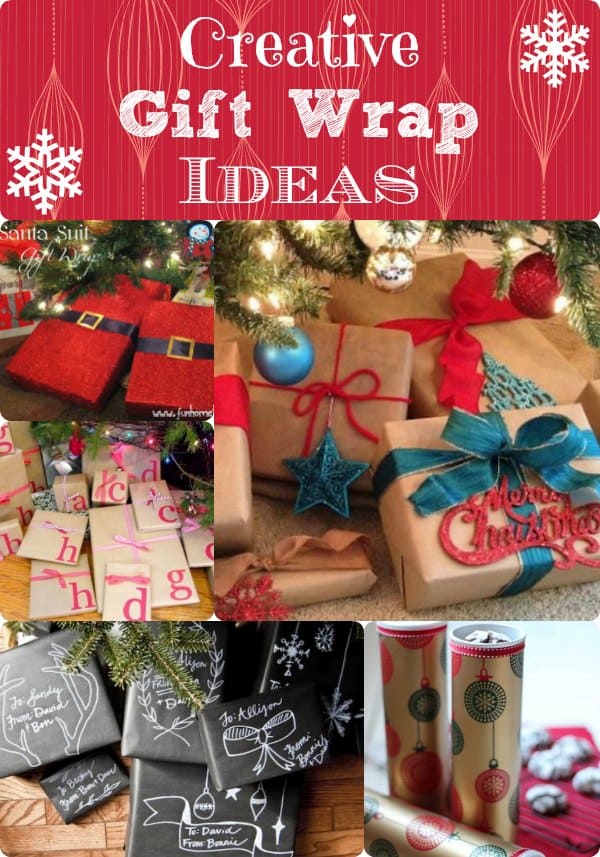 How have I never known about or thought about this before?? This is such a great idea when you are giving out small baked goods or cookies! My daughter LOVES Pringles so I better start saving my empty cans now! I love the little detail of lining the inside with wax paper and then putting each individual cookie in a muffin/ cupcake liner.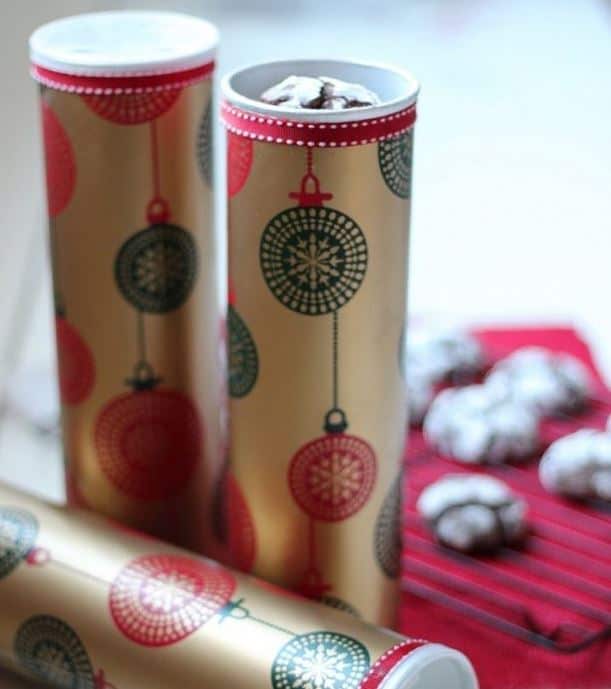 Photo credit by A Bakers House
Seriously?? Could this be any cuter?? I LOVE this idea of putting each persons first initial on their gifts. It would really be great in my house because I have small kids. My daughter is still learning to read, but she could easily pick out all of the "K" presents. You could use stamps or cut the letters from card stock. I'm so doing this!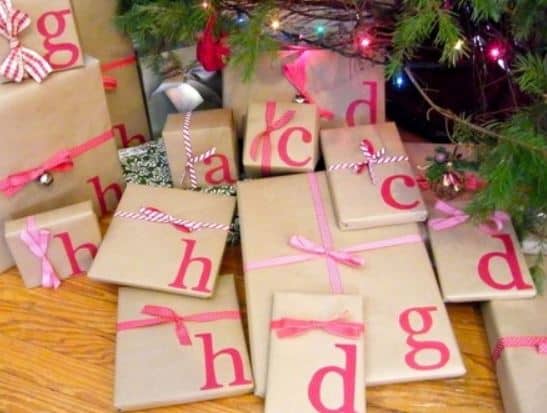 Photo credit by Tea with Mrs. Kee
We may have an array of gift wrapping going on under our tree this year. This is just too cute!! Chalkboard wrapping paper?? Well, not really but that's what it looks like. You simply use black craft paper to wrap the presents and then draw and write on it with a white paint pen or coloring pencil! So simple yet SO AMAZING!!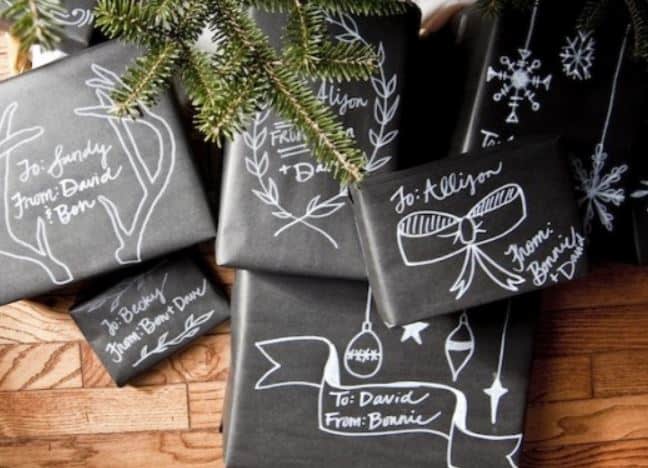 Photo credit by Going Home to Roost
Apparently I need to head out and get some brown and black craft paper stat! For these, you wrap your present in plain brown craft paper, tie it up with pretty ribbon and then add some sparkly tree ornaments. You can get packs of glittered ornaments really cheap right now…or if you're like me, you have too many for your tree as it is! Why not re-purpose them to decorate your packages!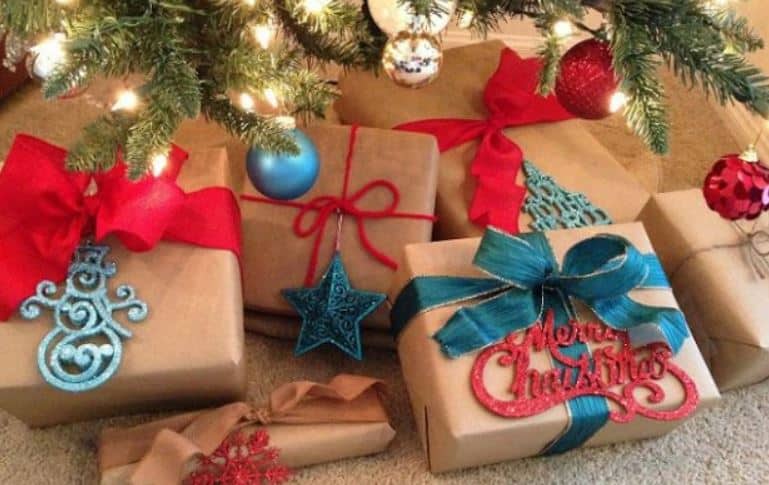 Photo credit by Style Motivation
My kiddos would love this one too! These are so cute and seem fairly easy to make. I am in love with the sparkly paper!!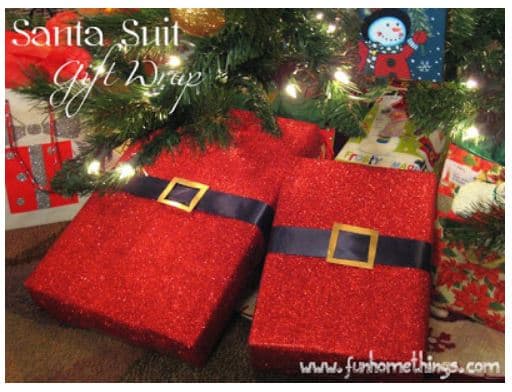 Photo credit by Fun Home Things