Costume Wolf Tail Tutorial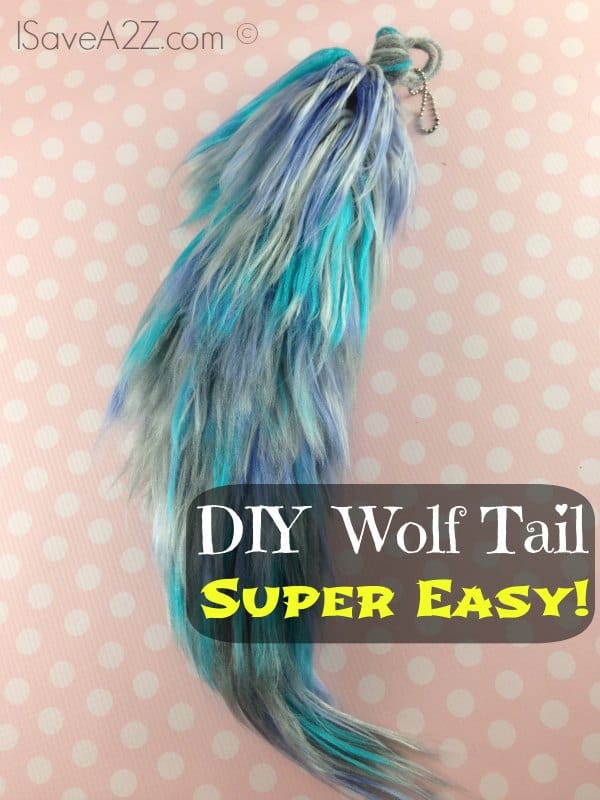 Costume Wolf Tail Tutorial
Check out this super easy Costume Wolf Tail Tutorial! The materials aren't expensive, and it's so easy to do on your own, you won't believe it! Here are the materials you're going to need.
UPDATE: We created a video to help show this whole process. Head over here on our DIY Fox Tail tutorial to see this video.
Wolf Costume
First, what you're going to want to do is measure out with the yarn how long you want the tail. The longer it is, the more time consuming it will be. Keep that length on the string and double it over and over. For this tail, I did it about 12 times. By this, I mean add more yarn to it of the same length, so that there are 12 pieces of string of the same length that you want your tail. The more you double it, the thicker your tail will be.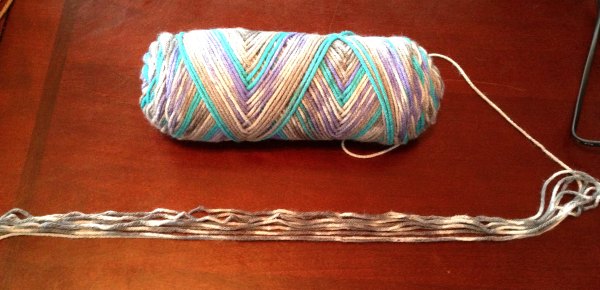 Once you do that, cut the loops of the yarn that you made on each side, and knot it at one end. This makes all the string pieces individual. This will be the top of the tail. Now separate the dangling yarn pieces into three, and braid all the way down. Make another knot at the bottom once finished. Now with the yarn that is hanging out of the knot, you can either cut it, or you can brush it out. Either is fine, but I prefer to keep it on.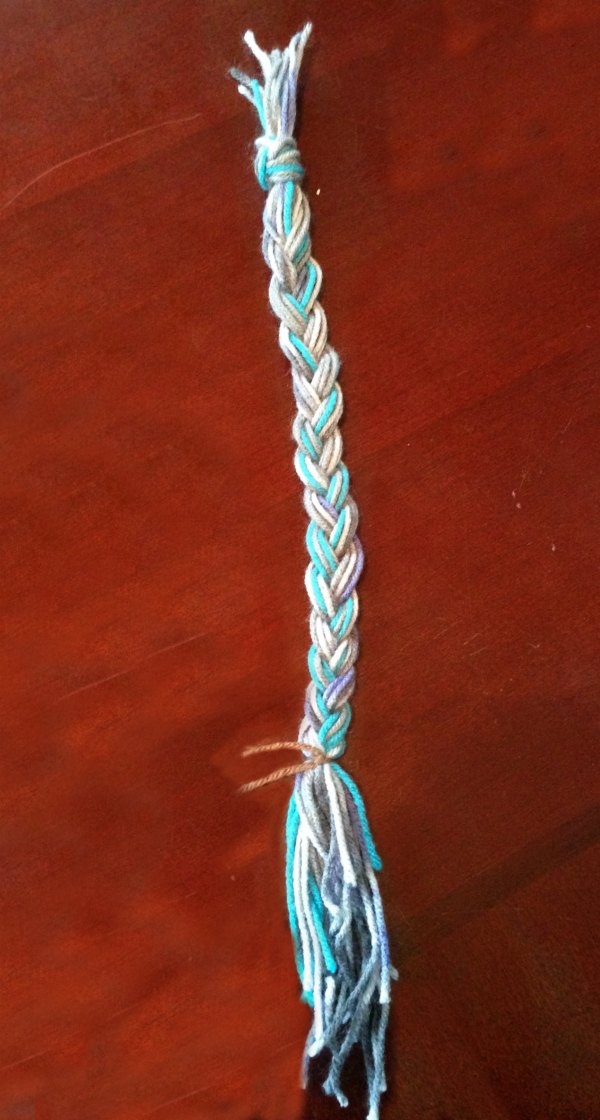 Creating Your Base of Wolf Tail
Now that you have the base of your tail, go back to your ball of yarn, and start wrapping it loosely around your hand about ten times. What you're doing here, is making smaller individual pieces of string by cutting the string after it's been looped. What you're going to do now is take a piece of stray string, make sure it isn't too short, and tie a knot around the middle of the cut string. You should have smaller individual pieces of string, with another piece of string knotting them in the middle.
Brush out the Yarn
Now hold these pieces of string on the knot that you had made tightly as you take your pet brush and bush out the yarn. This can take a little while to make it look like fur, and it might start to hurt your fingers. Once it's brushed out, you're going to take your hair straightener, on the lowest setting, and straighten out the yarn, since before you do this, it will more than likely look all curly, and not so great. After straightening the fur, I brush it out a few more times, and then it looks like fur! Take the ends of the knot you made earlier, the part you didn't brush out, and tie it around the bottom part of your tail.
Pro Tip: This pet brush works amazing! If you don't have a good pet brush it will take you a lot longer to create this effect.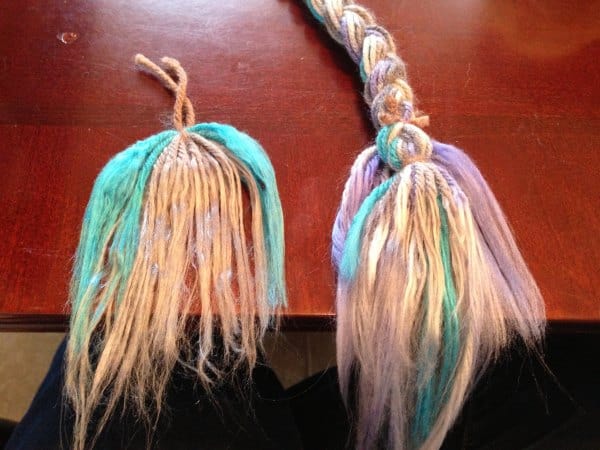 Brush out the wolf tail
Repeat this process until you get all the way to the top! Now you can take your clamp, slip it under a few pieces of string within the knot on top, and clamp it together! Easy as that! You're tail will be done in 3-4 hours depending on the length of your tail.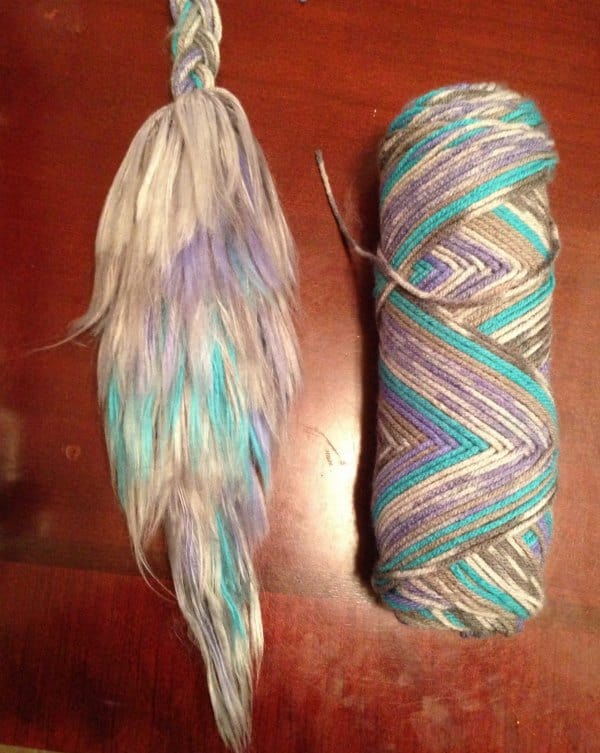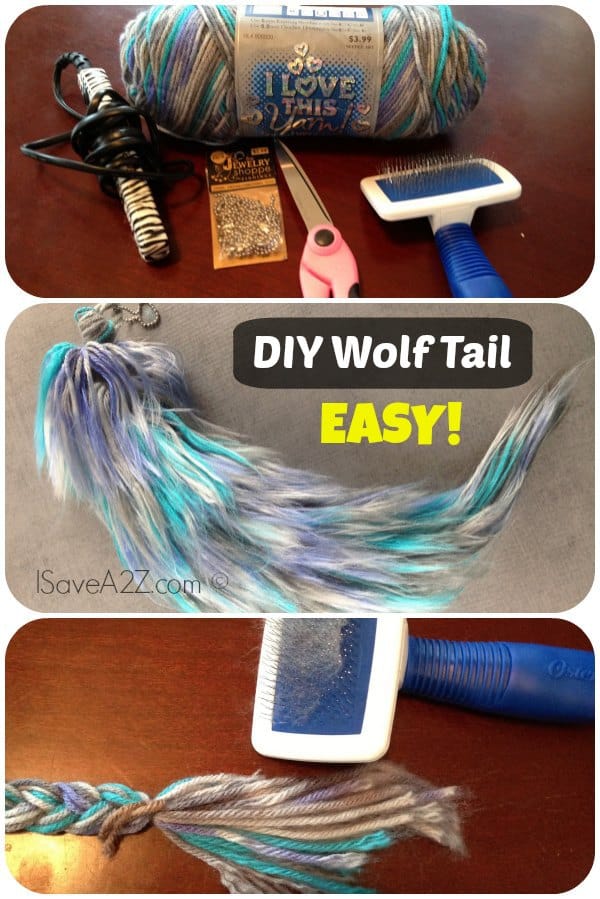 Pretty easy, huh? Just a bit time consuming, but all in all, it's easy to do! Feel free to get creative with colors too! You don't have to stick to just one color yarn!
Here's one I just made for a dear friend of mine. I think he's gonna love it! What do you think?