Chalk Paint Furniture
I've got some more Chalk Paint Furniture ideas for you! Last week I gave you the recipe for homemade chalk paint with a cute little entry way table I did, but this week I finally updated my daughters dresser! I've been meaning to tackle this project for about 4 years now. Project complete!
First, you are probably asking yourself "What is Chalk Paint?" Chalk paint is a type of paint that you can use to create a chalk board to write on or it's a type of paint used to paint furniture. Chalk paint is not new. In fact, it's been around for a long time but just recently became a popular trend. It has gained popularity with furniture re-dos because there's no prep work involved when you use chalk paint. No sanding and no stripping of old paint or varnish.
If you've done any research on the subject you will know that Annie Sloan has the top of the line chalk paint. It doesn't come cheap ranging at almost $40 a quart and that doesn't even include the was required to complete your project. Annie Sloan is definitely a name that has earned it's reputation though. The latest trend is painting your kitchen cabinets with Annie Sloan chalk paint!
Just look at this beautiful kitchen cabinet chalk paint project:
I ended up refinishing my daughters tall dresser with my homemade chalk paint recipe. It came out amazing! Because this dresser was so tall and big I decided to change up the color of the drawers. Her room is mainly white, black and pink. She likes to change the pink color often so I didn't want the dresser to have pink in it. I wanted to keep it fairly neutral so it would blend with future color changes. I think a mustard yellow or aqua blue might be our next color!
Head over here to see the complete tutorial on how to achieve this chalk paint furniture look. You will find a step by step guide with all your supplies and detailed directions too.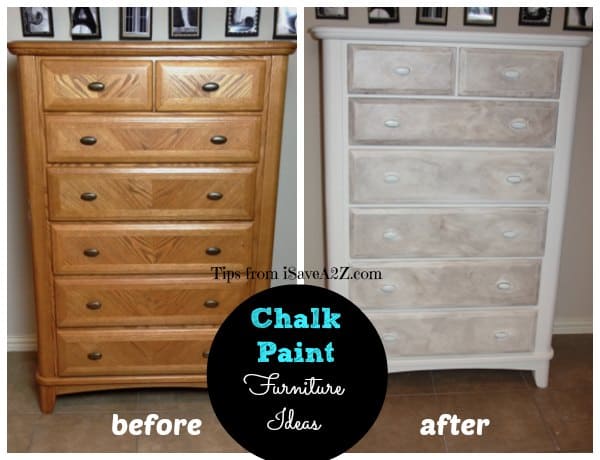 To give the dresser some dimension I added a metallic glaze to the drawers: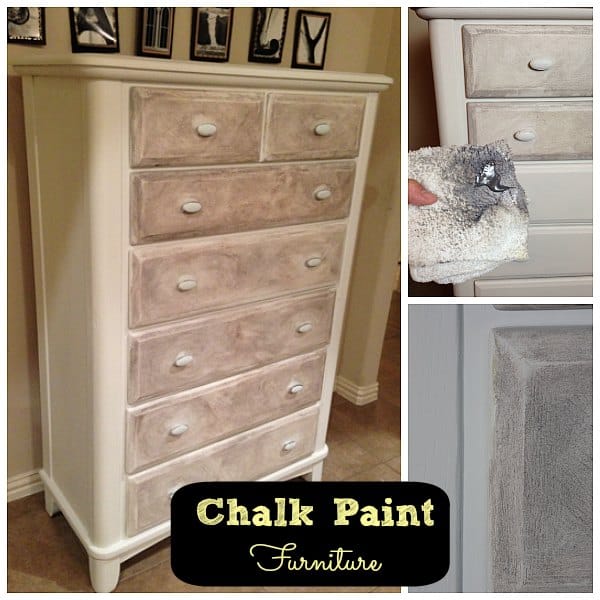 If you need a few more ideas, Colour Recipes for Painted Furniture and more by Annie Sloan is amazing!