Free Printable Fidget Spinner Chore Chart
Free Printable Fidget Spinner Chore Chart
I have a fidget spinner idea that will make Moms all over the world happy!
Are you tired of seeing fidget spinners everywhere you go?  All of a sudden I want them to play with their fidget spinner!  I love it!
Who's taking about the trash today?  Who's doing the dishes?  HA!  This is awesome!
Grab this Free Printable Fidget Spinner Chore Chart here.  Some of these chores are geared towards teens too.  Who's mowing the lawn this week?
Here's how it works:
Here's what it looks like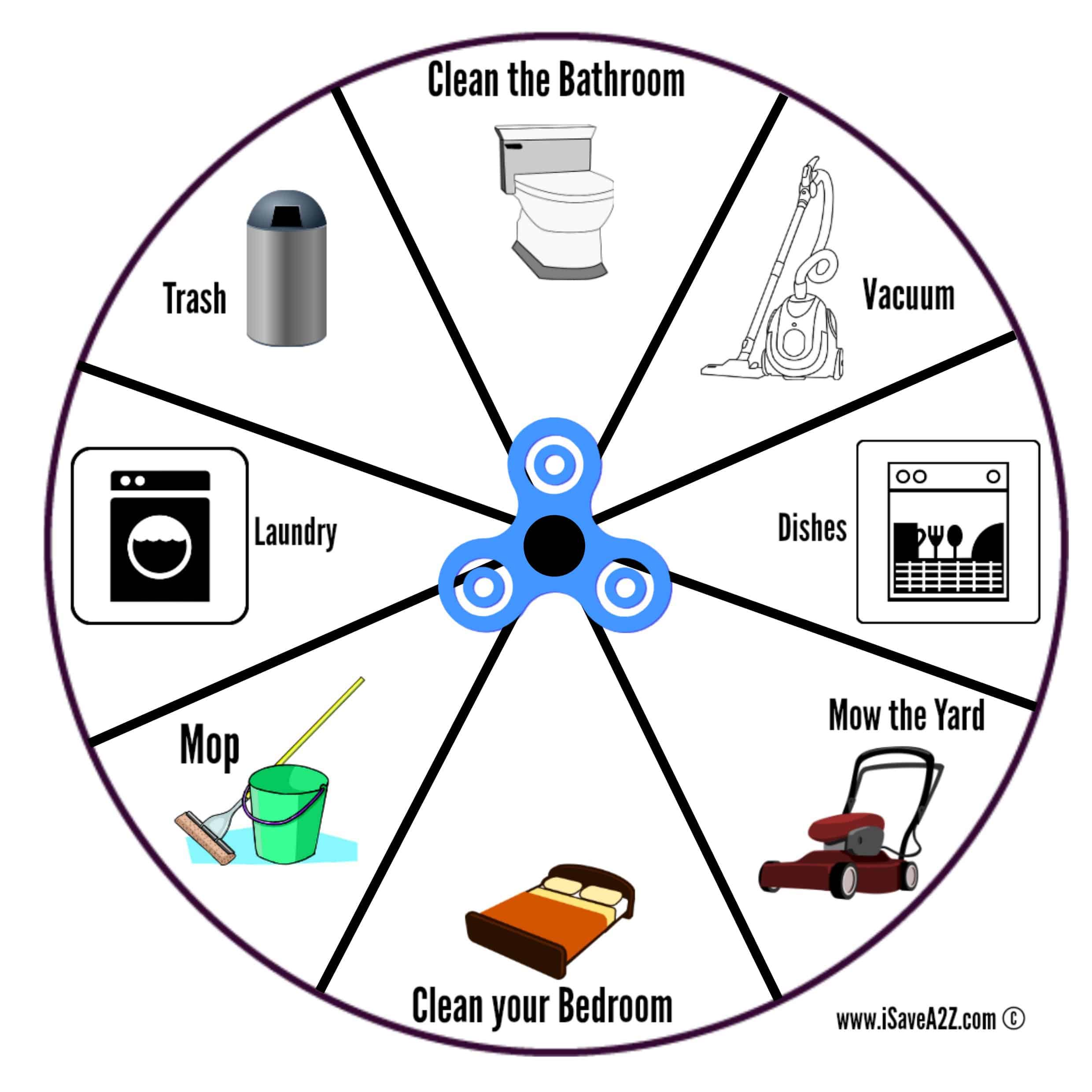 Feel free to share it on Pinterest too!