Oven Baked Chicken Recipe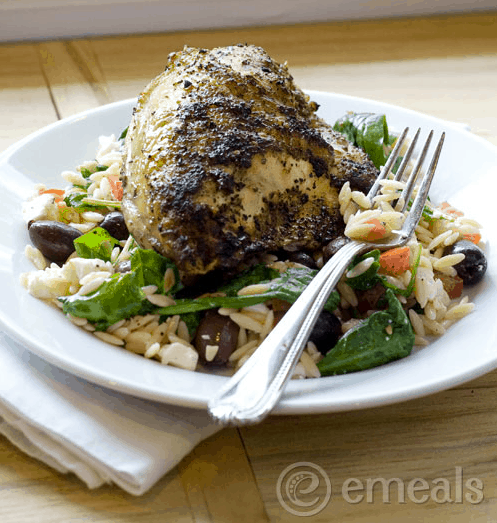 I am so excited to tell you about a new Oven Baked Chicken Recipe I found. Actually, I'm even more excited to tell you how I found it. This recipe is a "clean eating recipe" I found on emeals. I love chicken recipes but I really love easy chicken recipes. This busy Mama requires easy meals! Can you relate?
Before I get to this amazingly delicious recipe I want to tell you how I found it. I was recently told about the emeals meal planning service. My first thought was if I could just take the time I could easily plan dinners myself. I'm not one to purchase a plan when I can do it myself.
So here's what happened.
I started off searching for some amazing chicken recipes only to find myself on Pinterest pinning new craft projects 5 hours later! I'm not even kidding. Have you been on Pinterest?! You probably know exactly what I'm talking about.
After getting back on track I found about 5 dinner recipes and printed them out. Next I had to create my grocery list. 16 printed pages later I had 5 dinner recipes and started my grocery list.
By this time I was extremely frustrated because some of the pages I printed were cut off or not in printable format with all kinds of ads printed over the damn recipe! UGH! It's a frustrating and time consuming process to meal plan for the week. And that's if you don't forget something at the grocery store too.
I am happy to report that I was recently gifted a 1 year membership to emeals! Somebody loves me and my sanity!!! And, they knew I wouldn't spend money on myself.
I've been using emeals for a few weeks now and I love it!
I'm sold.
I plan to renew every year!
I can't believe that I get a weekly email with only 5 sheets of paper that includes the recipes I LIKE with a grocery list matched with the sales for that store!
Someone at emeals is genius!!! Absolutely genius!!! I am on the Clean Eating plan with emeals. There are many food plans you can choose from.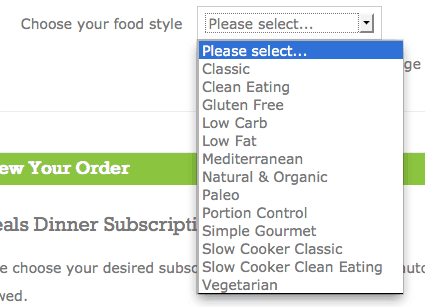 Do yourself a favor. Give yourself a weekly break from planning and give emeals a try. You will be so glad you did! The way I see it, I get more time to do some of the things I love while still saving money and eating healthy! If Mama's happy, everybody's happy!
Be sure to pin this for later!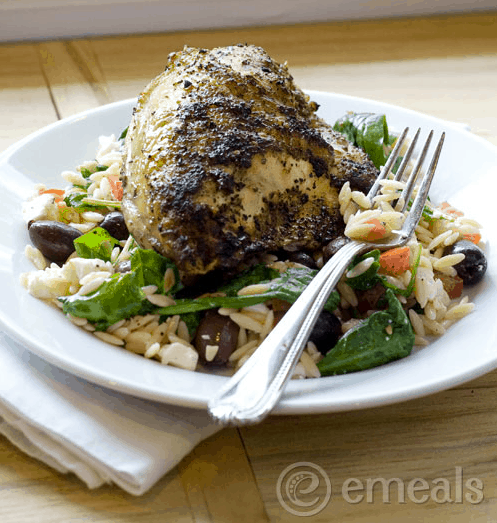 Now for this amazing Printable Oven Baked Chicken Recipe: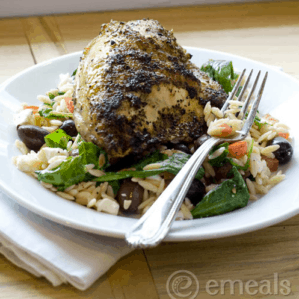 Oven Baked Chicken Recipe
Here's a super simple oven baked chicken recipe to add to your collection!
Instructions
Marinate for 2 – 6 hours.

Grill over medium to high heat for 20 minutes or bake for 20 minutes at 350 degrees.

Side Dish: Cook orzo according to package directions.

Combine with olives, tomatoes, spinach, feta,

olive oil

, salt and pepper. Refrigerate for 2 – 8 hours.
Nutrition facts are provided as a courtesy.