Healthy Caramelized Grapefruit Recipe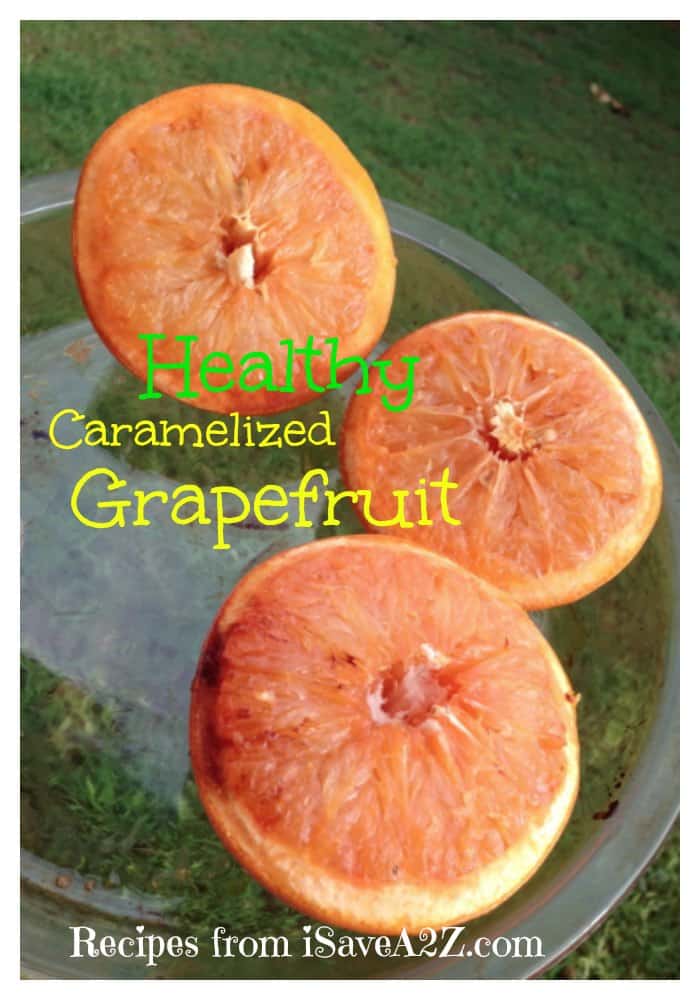 Healthy Caramelized Grapefruit Recipe
By Jennifer Garza, iSaveA2Z.com,
I just tried to broil a grapefruit and came up with a healthy caramelized grapefruit that was delicious! I'm not a big fan of grapefruit but I'm in the middle of a 30 day plank challenge and it is forcing me to make healthier choices. If you have yet to try a broil grapefruit, I highly encourage you try it. My husband really enjoyed it too! It comes out warm and gooey with a hint of sweetness! I actually wanted another one!
If you are looking for some other really good and healthy recipes I highly encourage you to check out our grilled peaches recipe and our oven roasted caramelized broccoli recipe. Both are pretty much the same concept and are absolutely delicious!
I'm excited to try some of the new recipes just released from The Pioneer Woman Cooks: A Year of Holidays: 140 Step-by-Step Recipes for Simple, Scrumptious Celebrations
Ingredients:
– 1 grapefruit
– Optional: 1 teaspoon of white or brown sugar
Cook time: 5 minutes
Yield: 1 Serving
Instructions for the Healthy Caramelized Grapefruit recipe:

Preheat the oven on a broil setting. Slice the grapefruit in half. Place the halves of grapefruit in a dish and sprinkle with sugar. Broil them for about 5 minutes. Serve warm. Voila! That's it! Pretty simple and easy to do for breakfast. For those of us watching our sugar intake you can leave the sugar off. I tried this today. I ended up placing the grapefruit in the pan face down with no sugar and I was pleasantly surprised. Normally I would have at least sprinkled a bit of Splenda (low calorie sugar) on it but when I broiled it, it brought out the natural sugars and caramelized on it's own. Now that's what I call a very healthy breakfast that's packed with flavor! Seriously, you've gotta try it!