How to Grill Peaches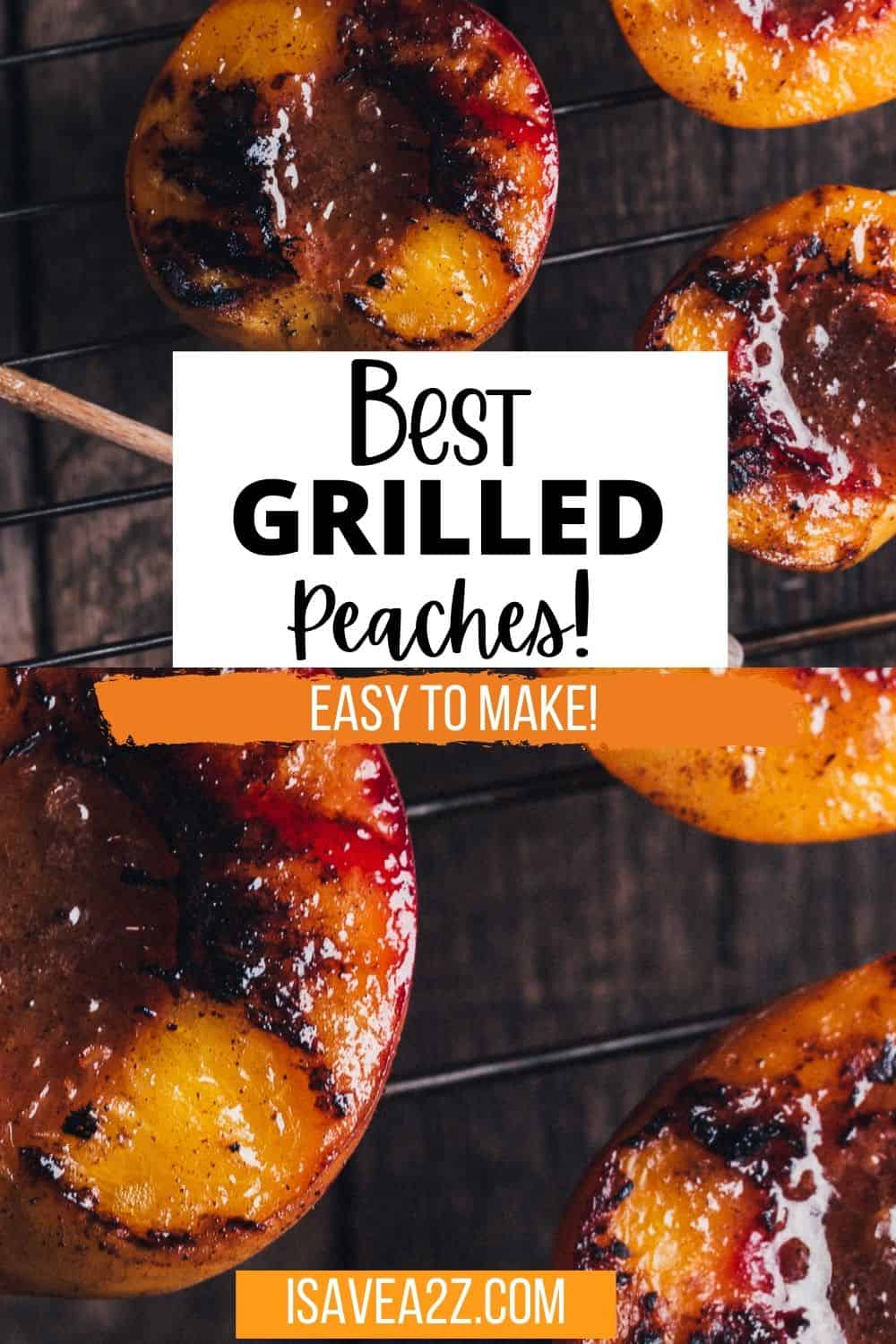 I just learned how to grill peaches! I've never been one to think of grilling any kind of fruit. I've been seeing some amazing recipes of all kinds of grilled fruit. I just had to see what all the hype was about.
First let me say that it's super easy to do! This experiment has taken my inspirations to a whole new level. Next step, grilled pineapple! There is just something about a grilled fruit. It caramelizes the juices and takes the taste to a whole new level. Try it! Try it SOON! I'm only sad that I hadn't tried this sooner!
The whole family loved them too. My husband is not one to combine his fruit in salads or with meats of any kind. He cringes at the thought of grapes in a chicken salad, pineapple on a ham or mandarin oranges in his salad. All those things I love too! He was reluctant to try the grilled peaches until the rest of us started fighting over how many were left and who was going to get what! He still won't eat them with anything but loves them by themselves!
Ingredients:
– Fresh Peaches
Prep Time: 10 minutes
Cook time: 15 minutes
Yield: 6 Servings
Instructions for grilling peaches:
Clean them.
Slice them in half.
Remove the pit.
Baste them with oil (on the inside of the peach slice)
Place them face down on an open grill on medium heat for about 15 minutes or just until they are soft but not mushy (no too soft).
Optional Toppings that taste amazing: Honey, Butter, or you could even top with cinnamon and sugar for a sweet treat. You can also top it with ice cream or whipped cream for a simple, yet very delicious dessert!
Enjoy! (I know I did!)