Valentine's Day Breakfast Ideas
Valentine's Day Breakfast Ideas
Valentine's Day is one of my favorite holidays and I am always in need of Valentine's Day Breakfast Ideas to show my loved ones just how much they mean to me.  I spoil them rotten!
I almost always make pancakes out of the box.  My absolute favorite is the Bisquick shake and pour because it's easy!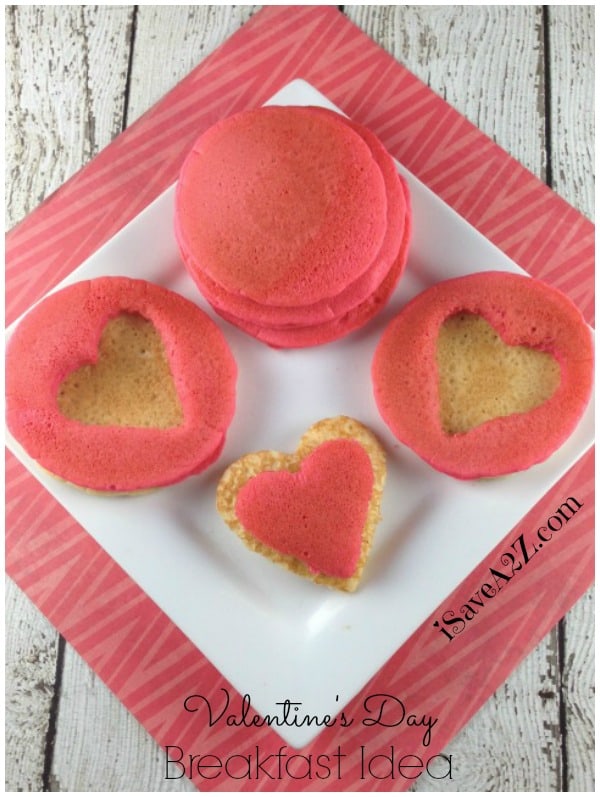 Tip:  Did you know you can use a carbonated drink (like Sprite) in place of the water or milk?!!  You can.  It will make super fluffy pancakes!!  Try it next time.
If you want to make these fun and easy pink pancakes for Valentine's Day all you need is some food coloring and a nice heart shaped cookie cutter.  I prefer to use the metal kind so it will cut through the pancake.  Wilton makes amazing cookie cutters that always do a great job on even the thickest cookies. (or pancakes!)  I used these exact ones found here on Amazon.  They are worth every penny.
To make these pancakes simply make your pancakes according to the instructions on the box and add 2 or 3 drops of red food coloring to your batter.  One they are done cut heart shapes in them.
We topped ours with powdered sugar or whipped cream too.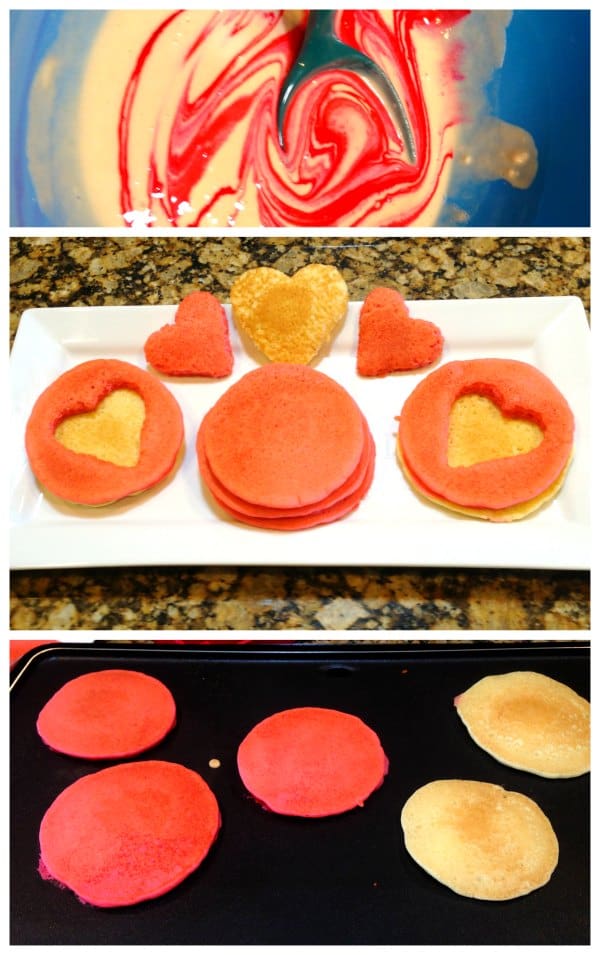 Don't miss our other Valentines Day recipes and crafts:
Valentine's Day Wreath (decorated with paper and easy to make)
Valentine's Day Lollipop Bouquet made with Candy Canes and chocolate!
Valentine's Day Breakfast Ideas
Valentine's Day Easy Strawberry Fudge (only 2 ingredients)
Valentine's Day Chocolate Pretzel Treats
Enjoy!