Valentine's Day Lollipop Bouquet
Valentine's Day Lollipop Bouquet
Check out this adorable Valentine's Day Lollipop Bouquet!  We made it from small candy canes and melted chocolates!  It's tastes amazing and it's pretty to look at too!  These are going to make some of the best Valentine's Day gifts for teachers, friends and kids too!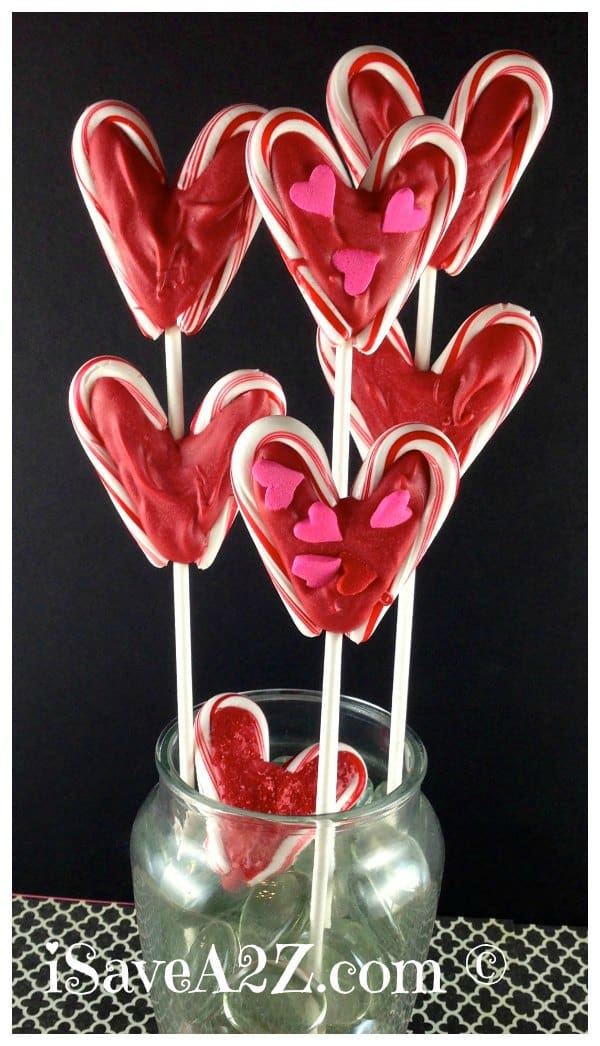 We ended up grabbing some candy canes on clearance but in case you missed those you can still grab some here on Amazon.  I never knew Amazon had them until today.   We also found that the Wilton Candy Melts work amazing on this project!  You can get white, pink or red!  I love how bright the red is so that's what we used.  Feel free to use sprinkles or maybe even crush up a candy cane and add it to the center of the heart before it hardens too.   We used some of these jumbo heart shaped sprinkles.
Ingredients Needed: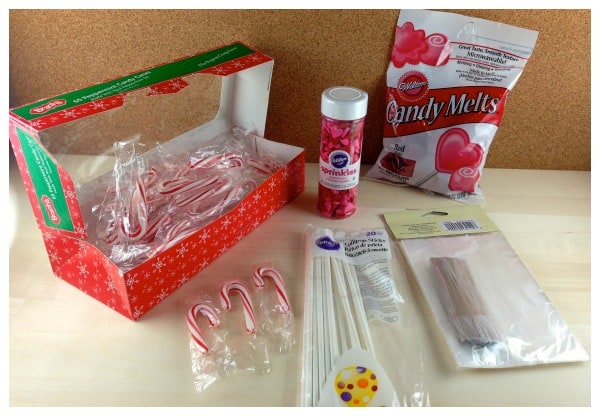 Here's how we made them:
We used wax paper and laid out our lollipops and heart shapes first.  Next we melted the chocolates according to the instructions on the package.
We then carefully poured small spoonfuls of chocolate in each heart.  We quickly added sprinkles before it hardened.  It took about 30 minutes or more to harden.  We carefully peeled them from the wax paper and voila!  they're done!  We added them to a vase and make a super cute Valentine's Day Lollipop bouquet!
We plan to make more too!  We are going to use little treat bags to seal them individually and give them as gifts for Valentine's Day!