Chocolate Covered Strawberries Recipe

Chocolate Covered Strawberries Recipe
Have you ever tried a Chocolate Covered Strawberries Recipe?    Try this delicious Chocolate Covered Strawberries!  They are super simple to make and can be ready in about 15 to 20 minutes!  These are super fun to make in the summer time too!  Yum!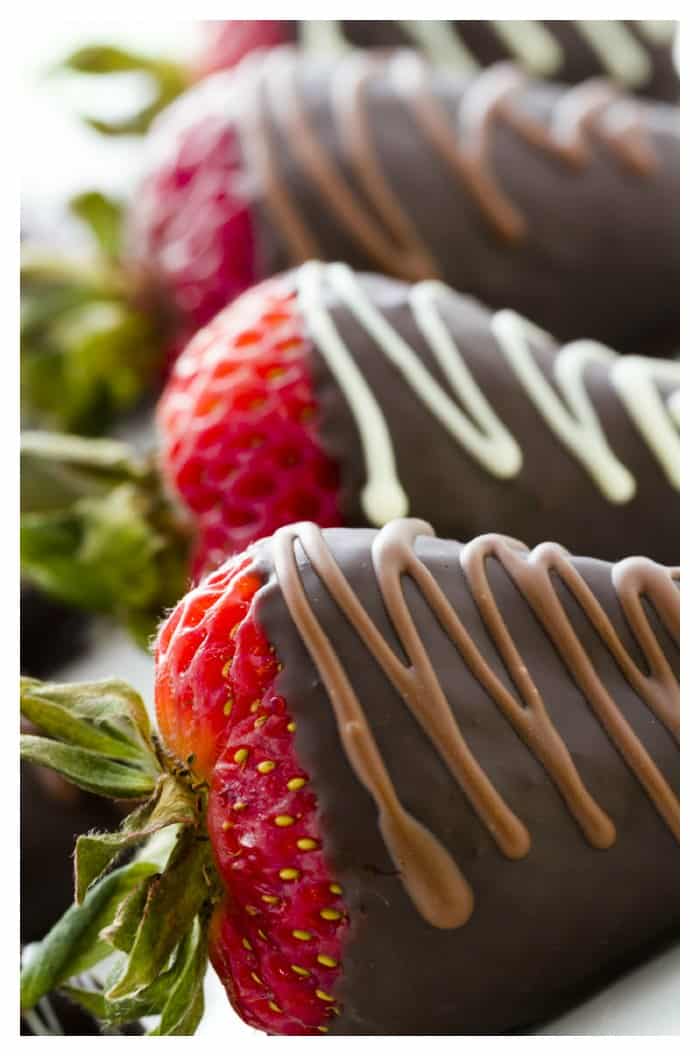 Ingredients and items needed:
Wax Paper
Microwave safe bowl to melt the chocolate
Optional: 
Nuts
, sprinkles or small chocolate chips to dip them in.
Directions:
Wash and dry all the strawberries.  Make sure they are completely dry before you start melting the chocolate.
Melt the
chocolate
in a microwave safe bowl.  Be sure to only heat the chocolate for 30 seconds at a time so you don't burn it.  You will heat the white chocolate in a separate bowl.
Holding the strawberry by the stem, dip the fruit into the dark chocolate, lift and twist slightly, letting any excess chocolate fall back into the bowl.
Optional:  Dip them in
Nuts
, Sprinkles or small chocolate chips.
Repeat with the rest of the strawberries.
Finally, dip a fork in the white chocolate and drizzle the white chocolate over the dipped strawberries.Allow about 30 minutes for the chocolate to set and then enjoy!
Refrigerate the left overs.
Check out these designs!  Perfect for football game parties or even for Father's Day!
You can make specialty designs too.  All you have to do is add the chocolate to a
piping bag
with a
Wilton Tip #2
for the design.