Peanut Butter Cup Blondies

Check out this neat and absolutely amazing recipe for our Peanut Butter Cup Blondies! If you have been looking to make a nice dessert, be it for your friends and family, or have it for some special occasion, then this recipe will be perfect for you! The recipe below will bring you step by step into making the absolute best Peanut Butter Cup Blondies that you will have ever tried! If you're looking for some other great sweets, then be sure to check out our Copycat IHOP Pumpkin Pancakes, or even our Oreo Poke Cake, and plenty more!
If that isn't enough sweets for you, then you should check out this neat cookbook! It's dedicated to the best desserts for a serious sweet tooth! If any of these recipes given to you today, be it from this cookbook or from here on our site, do not cure your sweet tooth, then nothing will!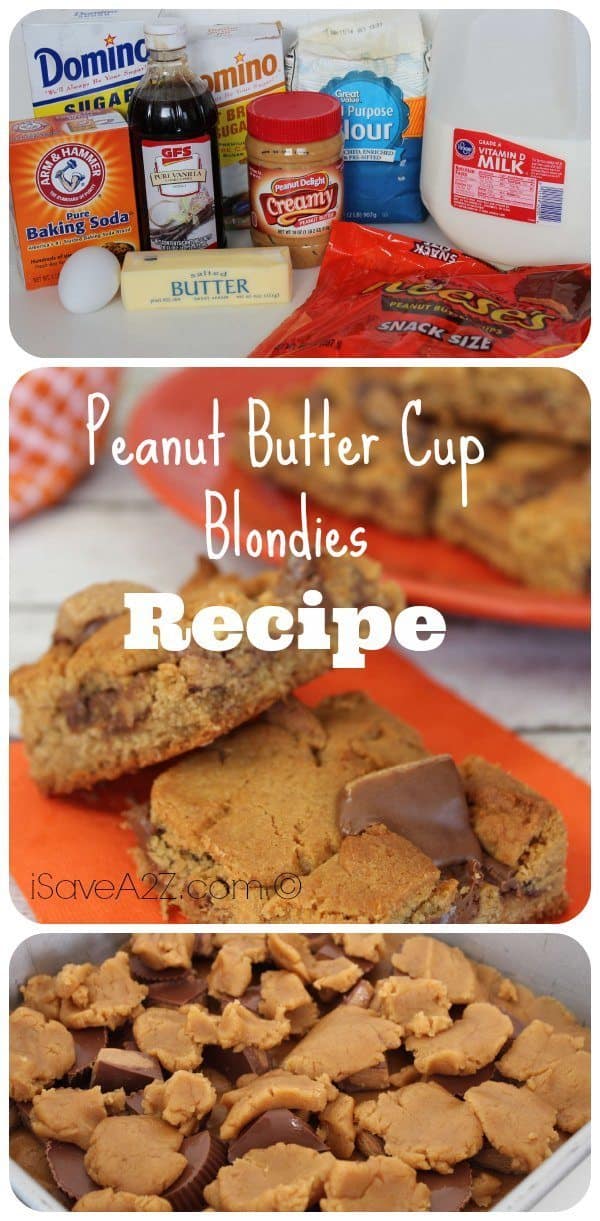 Peanut Butter Cup Blondies
Instructions
Preheat oven to 350.

Grease 8" baking pan.

Combine peanut butter, butter, brown sugar and sugar in large bowl and mix until well blended.

Add in egg, milk and vanilla and beat until blended.

Combine flour, baking soda and salt and mix well in another bowl, then add to peanut butter mixture.

Beat until blended.

Spread half of batter in prepared pan.

Chop 9 Reese's into bite size pieces.

Distribute chopped peanut butter cups over batter.

Using a spoon, drop remaining batter on top of peanut butter cup pieces.

Bake 30 minutes or until browned.

Chop 3 more Reese's into pieces and press lightly into top of blondies while still warm.

Cool completely before cutting.
Nutrition facts are provided as a courtesy.