Homemade Ice Cream in a Bag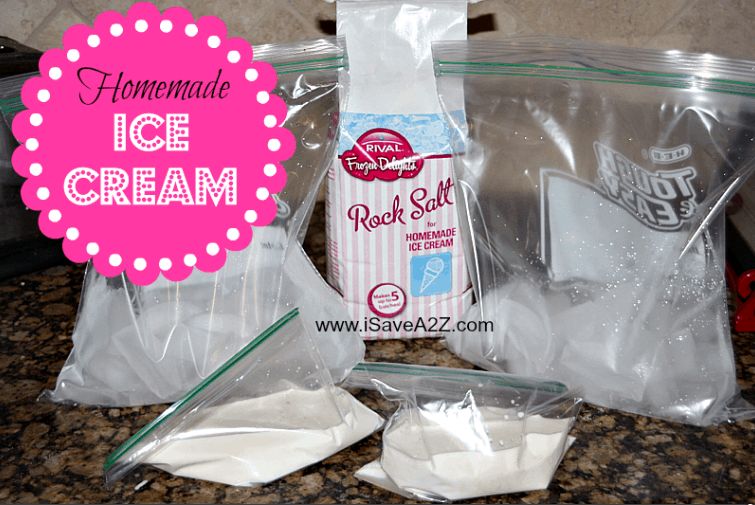 Homemade Ice Cream In A Bag
Try some creamy homemade ice cream in a bag that's make from rock salt!  No Ice Cream Machine needed here baby!
This homemade ice cream in a bag recipe could not be any easier.  Grab the kids and make some yumminess!  This is going to be perfect on a hot summer day!
Tip:  Anytime a recipe calls for Vanilla I highly suggest you purchase the Mexican Vanilla.  It's the best tasting Vanilla I have ever tried and it makes all of my desserts taste better!!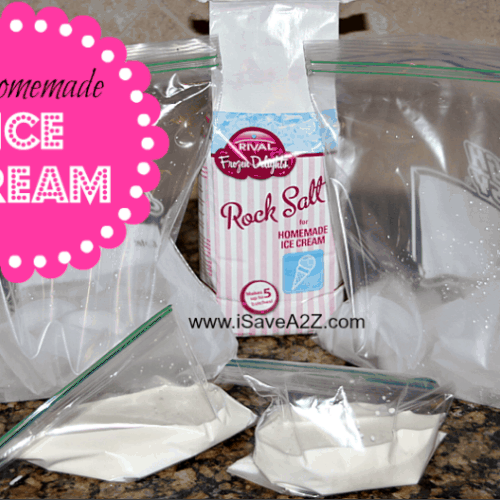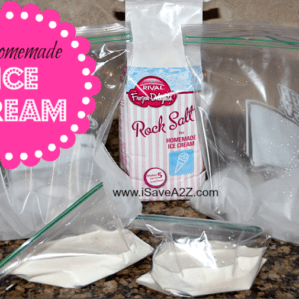 Homemade Ice Cream In A Bag
Homemade ice cream in a bag
Ingredients
Instructions
Fill the large plastic food storage bag half full of ice, and add the rock salt. Seal the bag.

Put milk, vanilla, and sugar into the small bag, and seal it.

Place the small plastic food storage bag inside the large one, and seal it again.

Hold both ends of the plastic food storage back and shake it back and forth until the mixture is ice cream, which takes about 5 minutes.

Take the small bag out of the big one and enjoy the ice cream!

Note: 1/2 cup makes one scoop. If you double the recipe it can get hard to mix because it gets pretty heavy but it can be done.
Nutrition facts are provided as a courtesy.
Here are some photos of our process: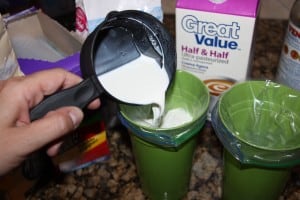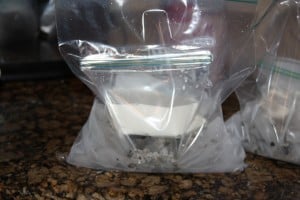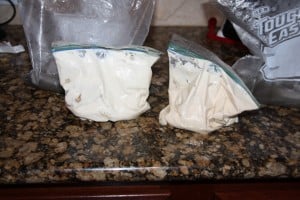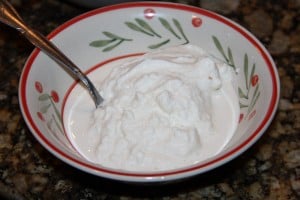 Pro-Tip:  Feel free to add other ingredients like chocolate chips, oreos, cocoa powder too!
If you enjoyed this recipe, you should check out our NO Bake Ice Cream Cake Recipe too!  It's gone viral on Pinterest!!!