Oven Fried Shrimp Recipe (5 WW points)
Oven Fried Shrimp Recipe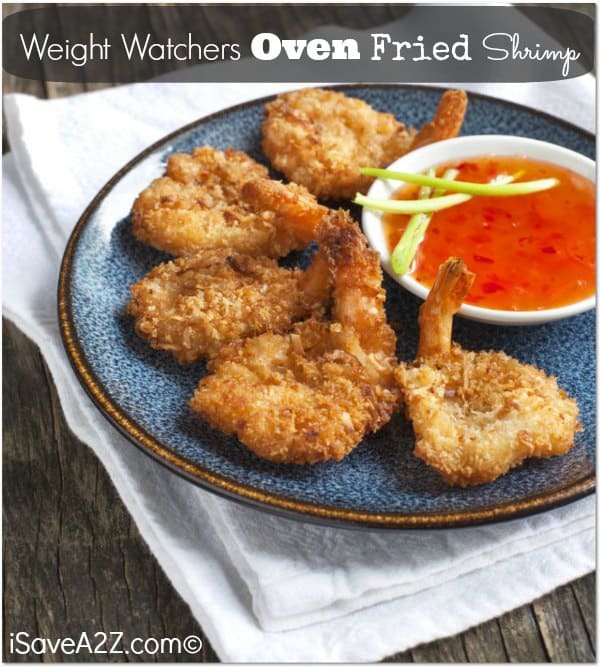 My son, who is a very picky eater which he gets honestly from his momma, has recently discovered that he really likes shrimp! I LOVE when he tries new stuff…and he's helping me try new stuff too. He started off with garlic grilled shrimp, and it was a success. So now we tried a crispy version and made Oven Fried Shrimp! He loved this too…honestly all of us loved it. This is a perfect dish for the spring and summer. It's pretty easy to make and I love that it's baked, NOT FRIED!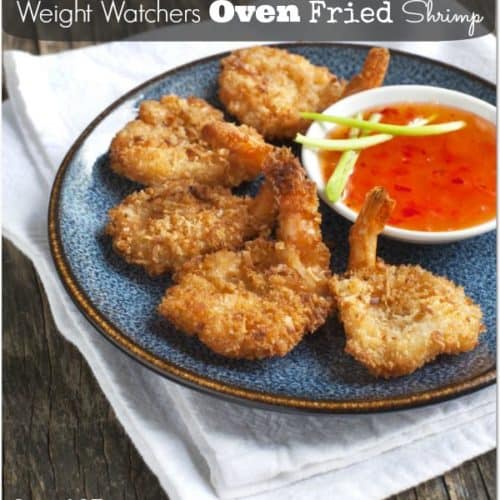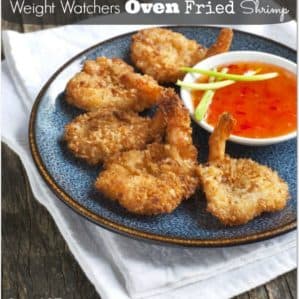 Oven Fried Shrimp Recipe (5 WW points)
Ingredients
16

oz

of fresh or frozen shrimp

2

tablespoons

of grated Parmesan cheese

3/4

cup

of Panko breadcrumbs

1

large egg

1

egg white

1 1/2

teaspoons

of Cajun seasoning

1/2

teaspoon

salt

1/4

teaspoon

of black pepper
Instructions
We like to use fresh shrimp when ever possible. So if you go with fresh shrimp with the shell still on it, you'll need to peel it first. Remove the entire shell.

If you use frozen shrimp, thaw it first by running the shrimp under cool water until completely thawed.

Preheat oven to 400 and spray a baking sheet with cooking spray.

In a bowl, mix Panko breadcrumbs, salt, pepper, Parmesan cheese and Cajun seasoning.

In a separate bowl, whisk together the 1 egg and the 1 egg white.

Dip each shrimp in the egg first and then coat in the breadcrumb mixture.

Place shrimp on greased baking sheet and bake for about 15 minutes (for large shrimp).
Notes
Follow these basic guidelines when cooking shrimp. Cook small shrimp for 6 to 8 minutes, medium shrimp for 10 to 12 minutes, and large or jumbo shrimp for about 15.
I do not turn the shrimp while cooking so the breadcrumbs stay in place.
Nutrition facts are provided as a courtesy.
This Oven Fried Shrimp is only 5 points per serving on Weight Watchers!!! We will definitely be making this all throughout the summer, it was a BIG hit! If you need more great ideas on how to grill, bake or even fry fish, take a look at this Best Fish and Seafood Recipes Cookbook. It's only $0.99 for the Kindle version!!
Be sure to see all of our amazing recipes HERE!
Enjoy!