Weight Watchers Banana Bread Recipe
4 points per serving!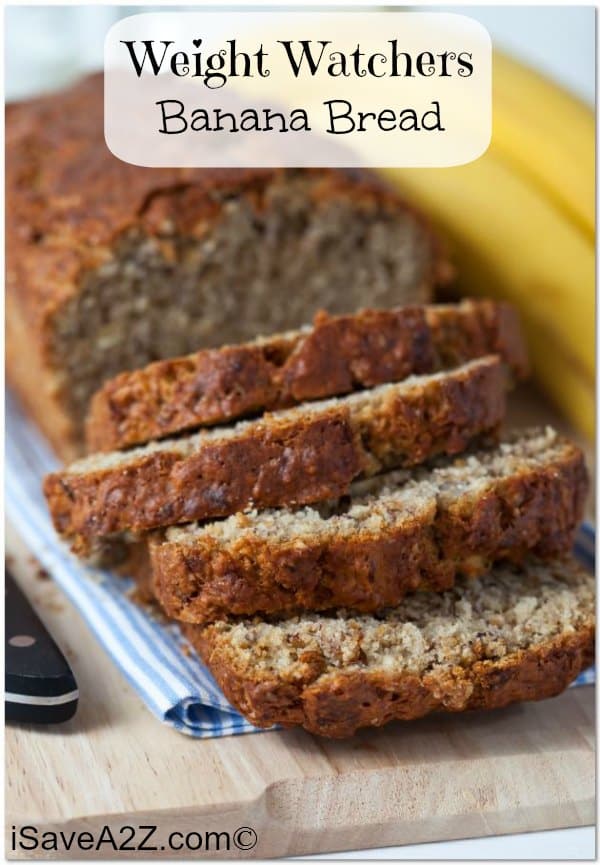 Even though my husband and I are on Weight Watchers again, I have to find things to take care of my sweet tooth too! Last week I shared the Weight Watchers Mini Brownie Bites that we made. They were so good and well worth the 2 points. But this week, I wanted to try something else. We have this banana problem in our house. I can buy some one week and they will be gone in two days. I can buy them again, and most of them will be untouched and go bad. So I'm on a mission to use these bananas and stop letting them go to waste. This Weight Watchers Banana Bread Recipe is great for breakfast or a sweet snack AND is only 4 points per serving!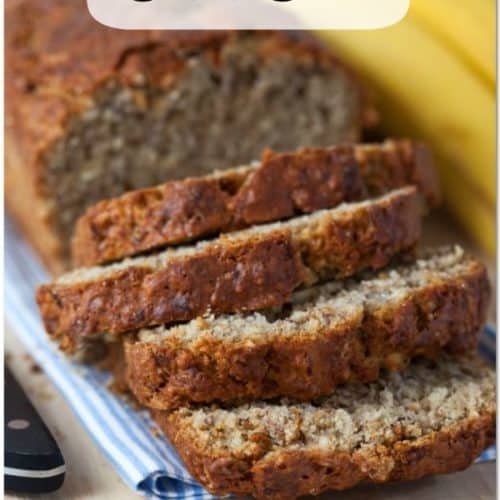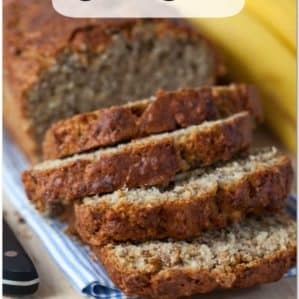 Weight Watchers Banana Bread Recipe
Instructions
Preheat the oven to 350 and coat a large loaf pan with the cooking spray.

Take 2 of the bananas, peel and cut them into small chunks and set it to the side.

Peel and mash the other 3 bananas, and set those to the side.

In a large mixing bowl, sift together both of the flours, baking soda, salt and baking powder and set to the side.

In another large bowl, with an electric mixer, combine the sugar and butter until it is light and fluffy. Then add the egg and mix well.

Alternating ingredients, add the flour mixture, mashed bananas and milk to the butter mixture and mix well. Do not over beat.

Fold in walnuts and banana chunks.

Pour batter into loaf pan and bake for one hour, or until a tester inserted in the middle comes out clean.

Cool for 15 minutes and then transfer to a wire rack to cool completely.

Cut into 18 slices. 1 slice = 1 serving
If you are looking for more Weight Watcher friendly recipes like this Weight Watchers Banana Bread Recipe, I highly recommend the Weight Watchers Simple Start Recipes cookbook. It's a whole two week plan and you can get the Kindle version for just $2.99!