Weight Watchers Dessert: Mini Brownie Bites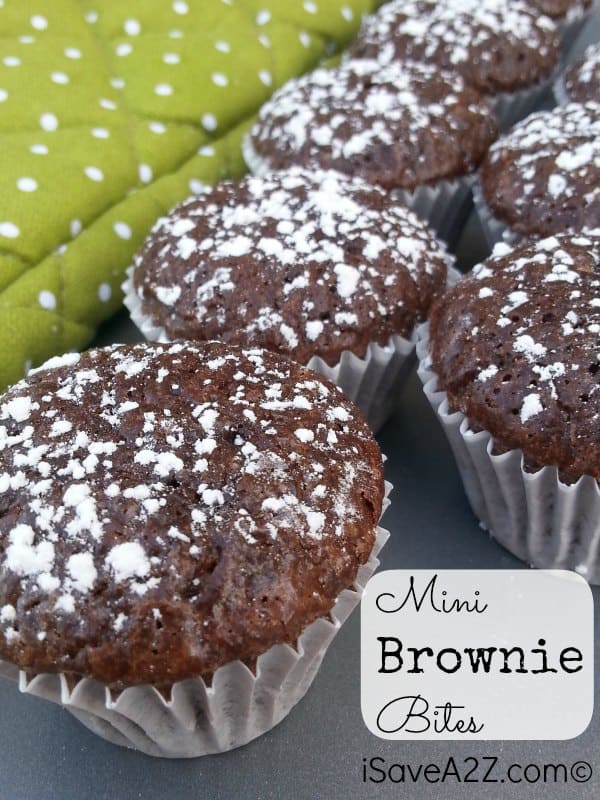 Weight Watchers Dessert idea anyone??!! My husband and I have recently started back on Weight Watchers…for the second time. We both did really well on it the first time. And I'm proud to say that I actually lost just a little more than my husband did! BUT, we decided to have another child and you can't be on Weight Watchers when you are preggers. So here we are again….basically starting over. One of the things I have to fit into my points are sweets. I can't do without them, but don't want to use a lot of my points on sweets either. So here is one of my solutions to fit in chocolate….Mini Brownie Bites! They are only 2 POINTS!! And they are so delicious and really take care of my chocolate craving.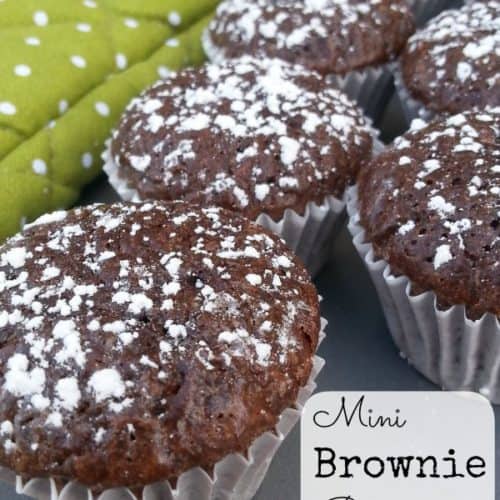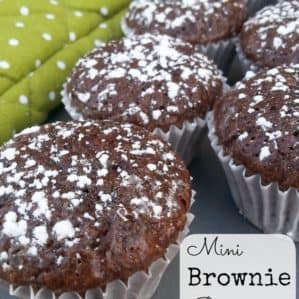 Mini Brownie Bites
Instructions
Preheat the oven to 350 and put liners in your mini muffin tin. This recipe makes 36 servings, but my mini muffin tin only has 24 holes...so I did 2 batches.

In a large bowl, mix egg whites, water, applesauce and brownie mix until well blended. I did this with a spoon by hand, so as to not over mix.

Pour mixture into muffin liners, filling almost to the top.

Bake brownie bites for about 12-15 minutes or until a toothpick inserted into the middle of one comes out clean.

Remove brownie bites from oven and cool completely. Dust with powdered sugar before serving.
Nutrition
I seem to have a hard time not making a mess when I'm putting batter into these little cupcake liners. Even though it may take a little longer, it may be easier or cleaner to use a bag and pipe the batter into them. I have some little measuring cups with a spout (like these) that I used.
I will be posting more Weight Watcher friendly recipes soon, so be sure to visit often! You can see all of our other great tasting recipes here!
Plus, here is my highly recommended Weight Watchers recipe book if you need one: Weight Watchers 50th Anniversary Cookbook: 280 Delicious Recipes for Every Meal
Enjoy!