Crockpot French Onion Soup

Crockpot French Onion Soup
Here's another one of our amazing Crockpot recipes! This time we're bringing in our Crockpot French Onion Soup! This recipe brings in some unique, delicious ingredients for your easy-to-make Crockpot French Onion Soup! If you're looking for some other Crockpot recipes, be sure to check out our Crockpot Mac and Cheese, Mexican Dip Recipe, French Toast Recipe, and even our Chicken Noodle Soup Recipe! All of these recipes include using the Crockpot and are guaranteed to be SUPER delicious!
Looking for some more easy recipes? Check out this great Easy Everyday Recipes Cookbook!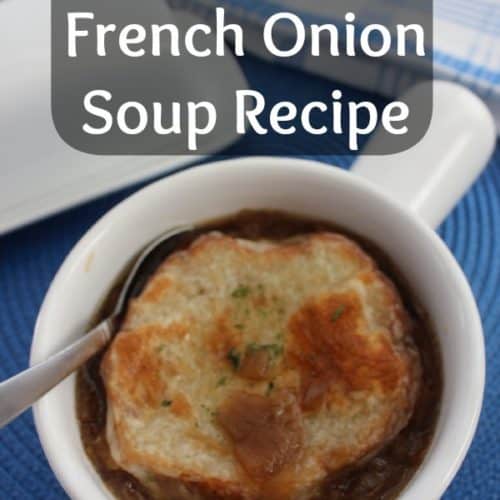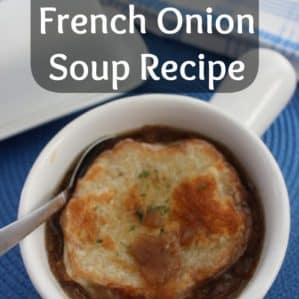 Crockpot French Onion Soup
Instructions
Melt butter in skillet over medium heat.

Add onions and sugar to pan and cook until light brown in color.

Get a piece of cheesecloth and add thyme and bay leaf and tie up with string to create a bouquet garni.

Place all ingredients in slow cooker.

Cook on low for 7-9 hours.
Nutrition facts are provided as a courtesy.
Hope you enjoy! If you like this recipe be sure to PIN IT here!  Follow us on Pinterest too so you don't miss anything!