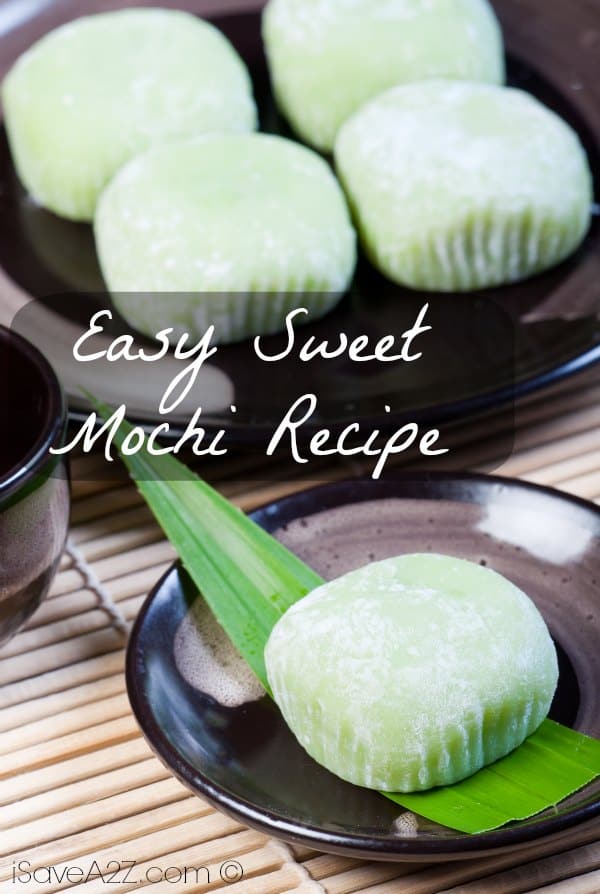 Easy Sweet Mochi Recipe
Check out our new and Easy Sweet Mochi Recipe! You don't know what Mochi is? Mochi is a rice cake that's used for both sweet and savory dishes! The recipe below will bring you step by step into preparing your very own Mochi dough! Feel free to experiment with flavors that you use here too! Red Bean Paste and Ice Cream are two of the most common used flavors to put inside your Mochi. If you like this recipe, we have some other great easy treats on here too! Like our Simple Donut Recipe, and even our Chocolate Peanut Butter Ritz Crackers!
If you enjoyed this Mochi recipe, then you may like some other Asian-inspired desserts as well! If so, then you're in luck! There's a whole cookbook dedicated to asian desserts!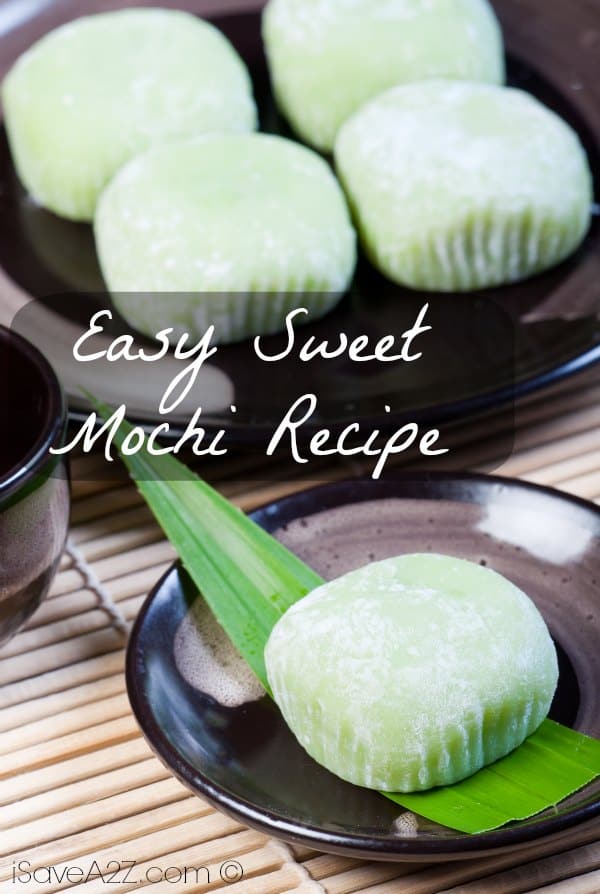 Easy Sweet Mochi Recipe
Ingredients
3/4

Cup

Water

2

Cups

Sugar

1

Cup

Mochiko

Mochi Flour

Cornstarch

Sweet Red Bean Paste

Anko or Green Tea Ice Cream
Instructions
Mix the flour and water in a glass, or heat proof bowl, and mix it well. If it's too dry, add some more water, 1 Tbsp at a time.

For about 20 minutes, steam the dough in a steamer.

Take the steamed Mochi and transfer it into a pot. Cook on medium or medium low heat with 1/3 of the sugar. (2/3 of a cup) Once sugar os dissolved, add another 1/3 of sugar, and mix it well. Continue to add the sugar until it's all dissolved. Take time to melt the sugar, but be really careful not to burn it.

From the pot, take the hot mochi and place it onto a sheet pan, dusted with cornstarch, and shape as you like.

The Anko or Ice Cream can be used with the Mochi here. It gives it some extra flavor when you wrap the Mochi dough around this, even though the Mochi can be eaten by itself.
Nutrition facts are provided as a courtesy.