Fresh Macaroni Salad
Check out our neat and amazing recipe for our Fresh Macaroni Salad! If you're looking for a great recipe that you could use as a side for your meal, this Fresh Macaroni Salad will be perfect for you! If you're looking for some other recipes like this one, then you should definitely check out our Easy Pasta Salad and our Crock Pot Mac and Cheese recipes!
If you are still having a hard time with finding that recipe you've been looking for, then maybe you should try out a cookbook! This cookbook here is dedicated to the some of the absolute best American side dishes, so you will be sure to find a side dish for you meal here! Check it out here! With our recipes here, and that great cookbook, you should be set for side dishes for quite a while!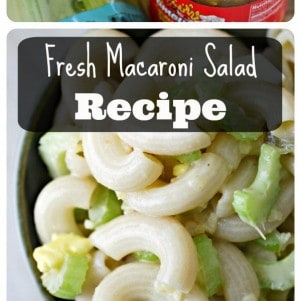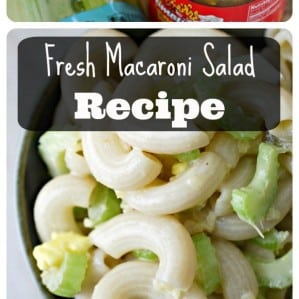 Fresh Macaroni Salad
Ingredients
• 2 cups Elbow Macaroni

uncooked

• 1 cup Celery

chopped

• 1 small Sweet Onion

chopped

• 2 Tablespoons Sweet Pickle Relish

• ¾ cup Mayo or Miracle Whip

• 3 Tablespoons Apple Cider Vinegar

• 1/3 cup Sugar

• 1 teaspoon Salt

• 2-3 Hard Boiled Eggs

diced into small pieces
Instructions
Place the macaroni noodles on the stove with water and cook until al dente.

While the noodles are cooking, in a large bowl, mix together the chopped celery, onion, relish, mayo, mustard, vinegar, sugar, salt, and egg. Stir several times until the sugar dissolves into the mixture.

Remove the noodles from the stove and rinse with cold water until the pasta is cooled. Add the noodles into the bowl of salad dressing, Stir and coat the noodles well with the dressing.

Refrigerate the mixture for several hours before serving so that the pasta can soak up the flavors. Serve cold.
Nutrition facts are provided as a courtesy.