Easy Pasta Salad Recipe
Check out this great new and Easy Pasta Salad Recipe! If you're looking for a great side dish or even a great appetizer, then you might want to check out the recipe below for an Easy Pasta Salad! What makes this recipe great, is that it pulls together many ingredients, with barely any effort needed into making the salad itself! The recipe will tell you how to put the pasta together to make it turn out just like the picture, and it will more than likely taste as good, or even better than it looks!
If you like this recipe, but maybe you're looking for some other possible side dishes or appetizers, then check out some of our other recipes! Like our Honey Garlic Chicken Recipe, our Beer Candied Bacon Strips, our Super Easy Grilled Chicken Nachos Recipe, and plenty more! If none of the recipes I listed seem to appeal to you, then here's a convenient link to our category!
Still having a hard time finding that recipe you've been looking for? Then maybe you should try out a cookbook! This cookbook here is dedicated to the best American side dishes, so you will be sure to find a side dish for you meal here! Check it out!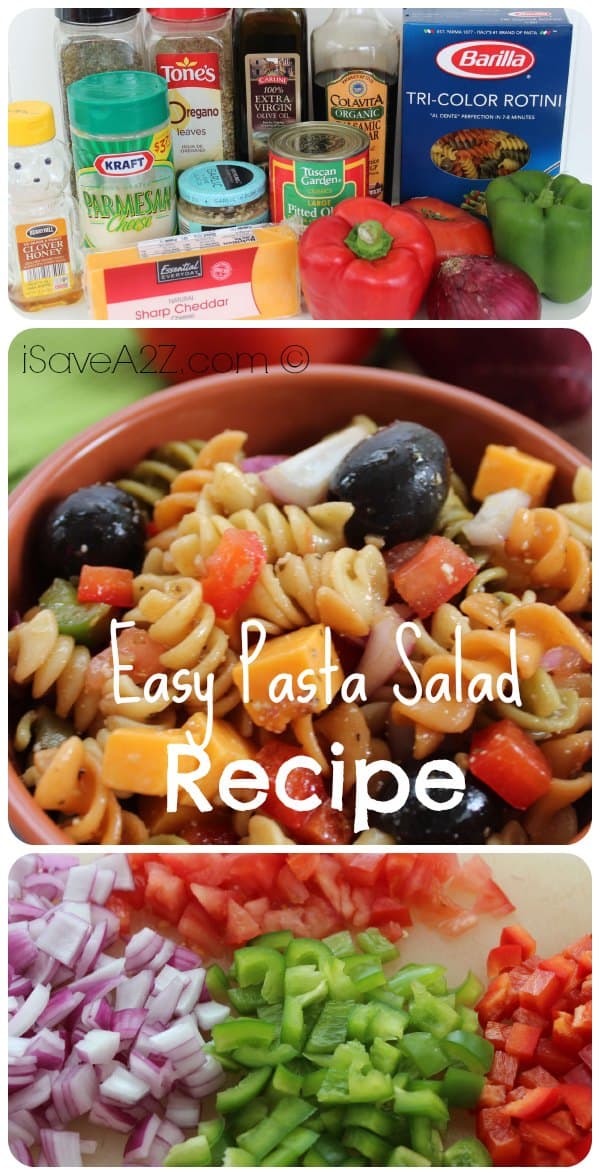 Easy Pasta Salad Recipe
Instructions
Boil pasta, drain and allow to cool.

Combine all ingredients for dressing and whisk until well blended.

In a large bowl combine all salad ingredients and dressing and toss to coat evenly.
Nutrition facts are provided as a courtesy.
Hope you enjoy! If you like this recipe be sure to PIN IT here!  Follow us on Pinterest too so you don't miss anything!