Beer Candied Bacon Strips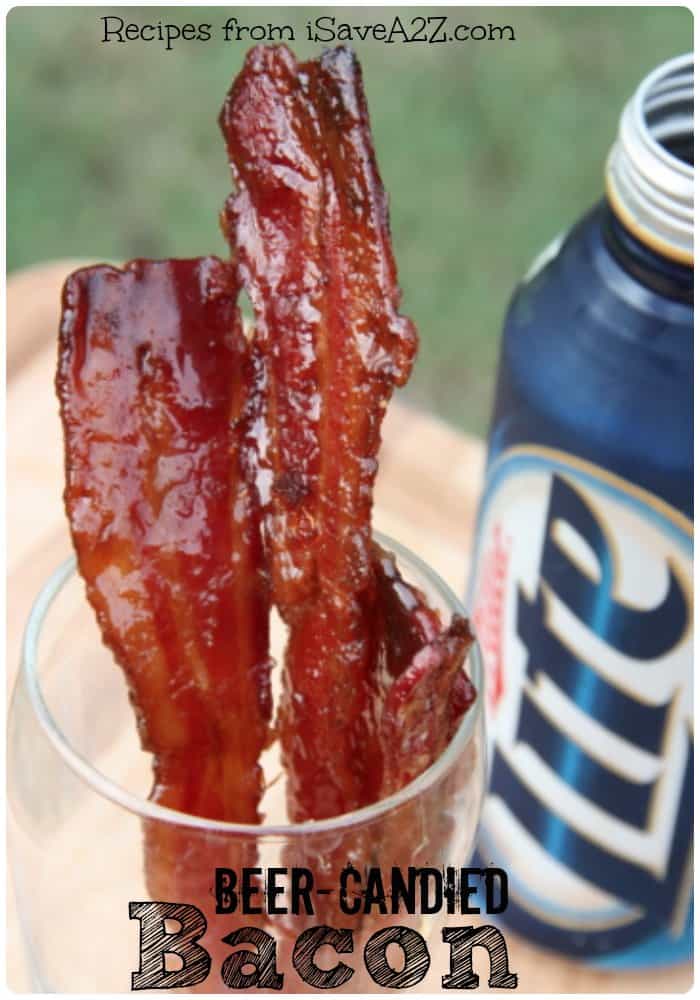 Beer Candied Bacon Strips
By Jennifer, iSaveA2Z.com,
Beer candied bacon strips! Have you tried them? Have you even heard of them before? If you are looking for a sweet, salty, crunchy, gooey and irresistible snack, then you have just found your match! This recipe is a favorite around football season. All the guys love this one!  It's easy enough to whip these up for the big game!
Ingredients:
– 10 strips of Thick cut bacon
– 1/4 cup of your favorite beer
– 1/2 cup brown sugar
Prep Time: 5 minutes
Cook time: 30 minutes
Yield: 10 Servings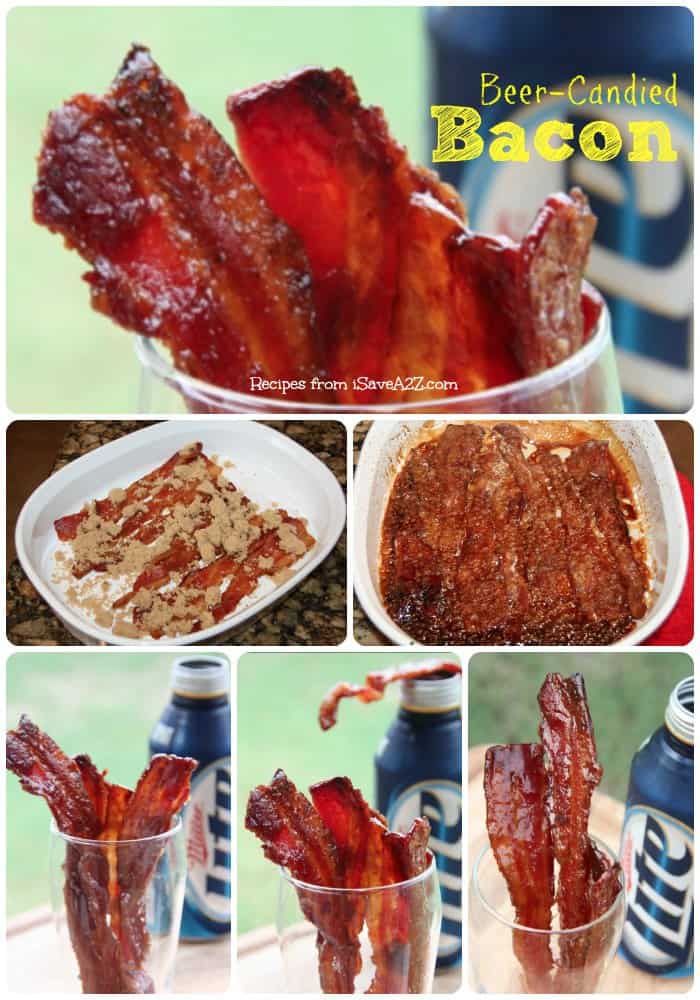 Instructions for Beer Candied Bacon Strips:
I started off by baking the thick, high quality strips of bacon on 350 degrees for about 20 minutes on a shallow baking sheet. Until they were crispy. I immediately transferred them to a cooling rack. Once they completely dripped free of the oil and cooled I transferred them to a different deep baking dish. I added a 1/2 cup of brown sugar sprinkled over the cooked bacon then I added 1/4 cup of Miller Lite beer. If you are baking more than 10 strips you can double this recipe. I would always add more brown sugar than beer though. Then I heat bacon again on 400 degrees for about 10 minutes. Just enough time for the brown sugar to start bubbling as seen in the collage photo above. Remove it from the oven and immediately transfer it back to the wire rack to cool. Careful it's extremely hot! One it's cooled enjoy it!
(I had a friend tell me to try beer candied bacon but I think this idea originated at Tide and Thyme)