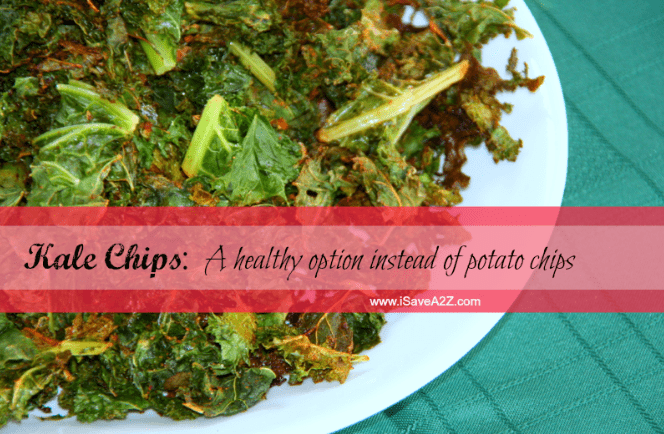 Homemade Kale Chips Recipe
You've got to try this homemade kale chips recipe!  This recipe was inspired by my diet choices!  I am not a big fan of Kale and I don't prefer to eat it raw either, but I have found a way to substitute regular potato chips with a healthier option!  I was looking for something crunchy with a bit of seasoning and very little fat.  I finally found it!  You can easily kick the potato chip habit but only if you can replace it with something else that is just as good!  It's not hard, in fact, it's one of my easiest snack recipes!
There's a trick to making these Crispy Kale Chips though.   The trick is to work with high heat and fast baking!  You will heat your oven to about 375 degrees and bake the Kale just long enough for it to be come crispy.  With the right combinations of spices and crispiness, you have sheer and light crunchy delight!  It only takes about 10 to 15 minutes too.  When you have baked the Kale Chips some will be golden brown while others are green.  The golden brown ones taste the best!  Try to bake it long enough to have most of them golden brown with out burning them.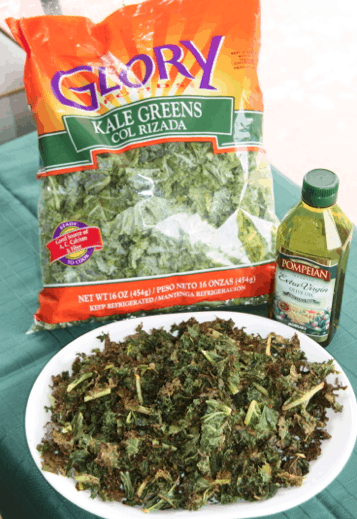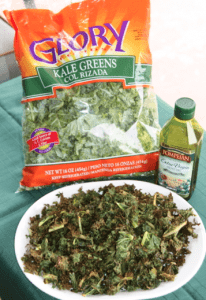 When they are done, they will be little morsels of crispy goodness that hits the crunchy craving spot!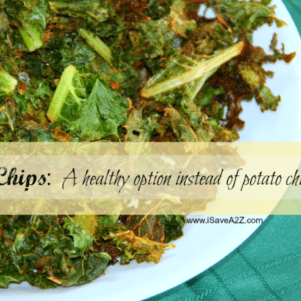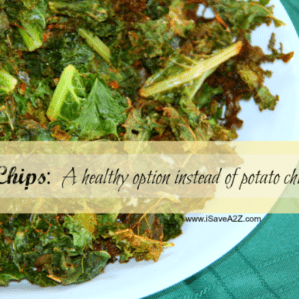 Easy Crispy Kale Chips Recipe
Quick and Easy Recipe for Kale Chips
Ingredients
1

bag of Kale Greens

Season All Seasoning

or your favorite seasoning
Instructions
Preheat your oven to 375 degrees

Lay out the Kale Greens on a cookie sheet or two. I had to use two large cookie sheets for a 16 oz bag of Kale Greens.

Drizzle with Olive Oil lightly

Sprinkle with your favorite seasoning (I used Season All. You can use just plain sea salt or even add a little cayenne pepper if you like them spicy.)

Flip the greens with your hands to make sure all the seasoning and olive oil is well mixed throughout.

Bake for 10 to 15 minutes or until golden brown and crispy.