Chocolate Peanut Butter Ritz Crackers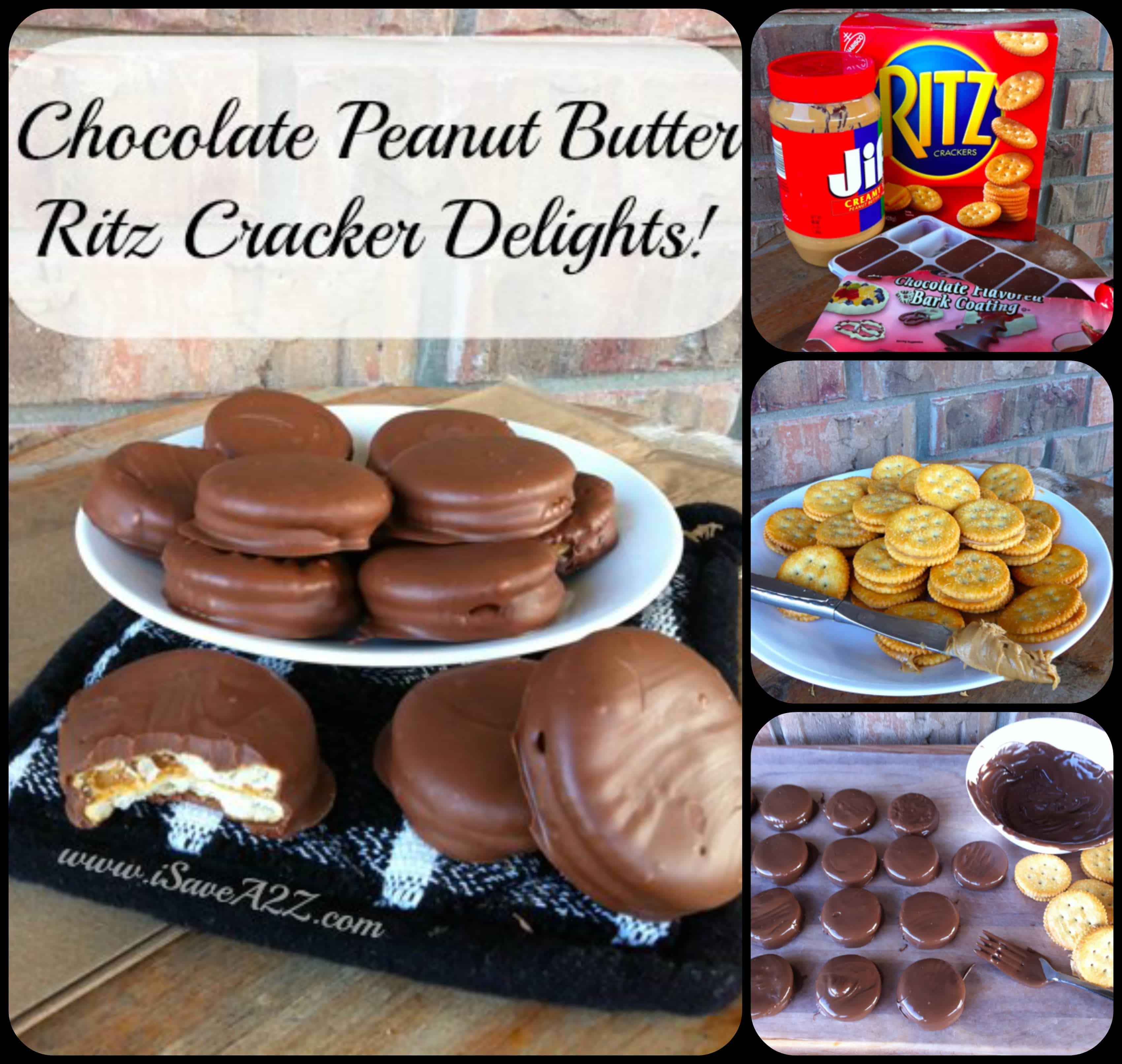 Chocolate Peanut Butter Ritz Crackers Recipe
These are the absolute best Chocolate Peanut Butter Ritz cracker delights you will ever try!  They have been a huge hit at every party I've hosted with these.    You are not going to find an easier recipe either.  All you need is a microwave to melt the chocolate almond bark too.  Usually when I make these people say they look way to professional to be "homemade." They insist they taste too good and must be store bought.
UPDATE:  I just had a friend tell me she also makes hers with Peanut Butter and Marshmallow Fluff to make it a chocolate covered cracker fluffernutter!  What a clever idea!  Thanks Katy for sharing!!
Ingredients: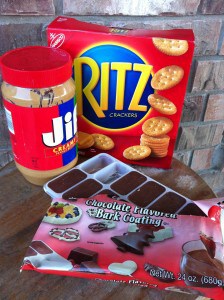 Here's how you make these tasty treats:
Start by spreading peanut butter between two crackers.  I use Ritz crackers because I love the buttery flavor.  The salt on the top of the cracker really intensifies the chocolate flavor.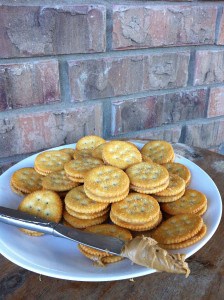 Next, melt the chocolate almond bark in a microwave safe bowl.  Follow the directions on the package because each package is different.  I usually melt about 3 to 4 squares in 30 seconds increments until it's fully melted.  After 30 seconds I try mixing the almond bark to see if it's fully melted.  Be careful though, you don't want to burn the chocolate.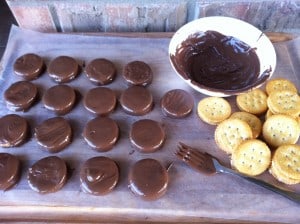 Finally you will use a fork and dip the peanut butter filled crackers in the chocolate.  Holding the cracker on a fork, slightly shake off an excess chocolate by taping the fork on the edge of the bowl while holding the cracker on the fork.  This creates a smooth top layer too.  Placed the chocolate dipped cracker on a piece of wax paper to set.  This process will only take about 30 minutes or less.
Enjoy!