Zucchini Parmesan Chips
Check out this great recipe for some Zucchini Parmesan Chips! Don't like Zucchini? That's not a problem! To be honest, neither do I!
However, this recipe is something that you simply can't pass up! This recipe is great because not only is it made from a vegetable that is really good for you, but it's actually delicious too!
The recipe below will help you bring this great side dish or appetizer, however you want to use it, right from your very own kitchen! Serve these to your family, friends, whoever!
If you are doing the keto diet or low carb diet, be sure to substitute the bread crumbs in this recipe with crumbled pork rinds.  It gives a powerful crunch with added flavor that makes them delicious this way too!
These Zucchini Parmesan Chips are sure to be a great hit for your dinner plans! Looking for some other side dishes maybe?
We have got plenty here! Come try out our Homemade Cheese Scalloped Potatoes, our Broccoli Cheese Bake, or even our Roasted Brussels Sprouts! At least one of these recipes here will be sure to pique your interests! Why not try them out? You may end up liking something you haven't liked before! That's what is great about trying some new things, right?
Want some other ways you can use Zucchini? There's this cookbook here that is dedicated to using Zucchini and all types of squash! Give it a try! Even if Zucchini or squash isn't the first thing you would turn to, maybe you will end up liking it!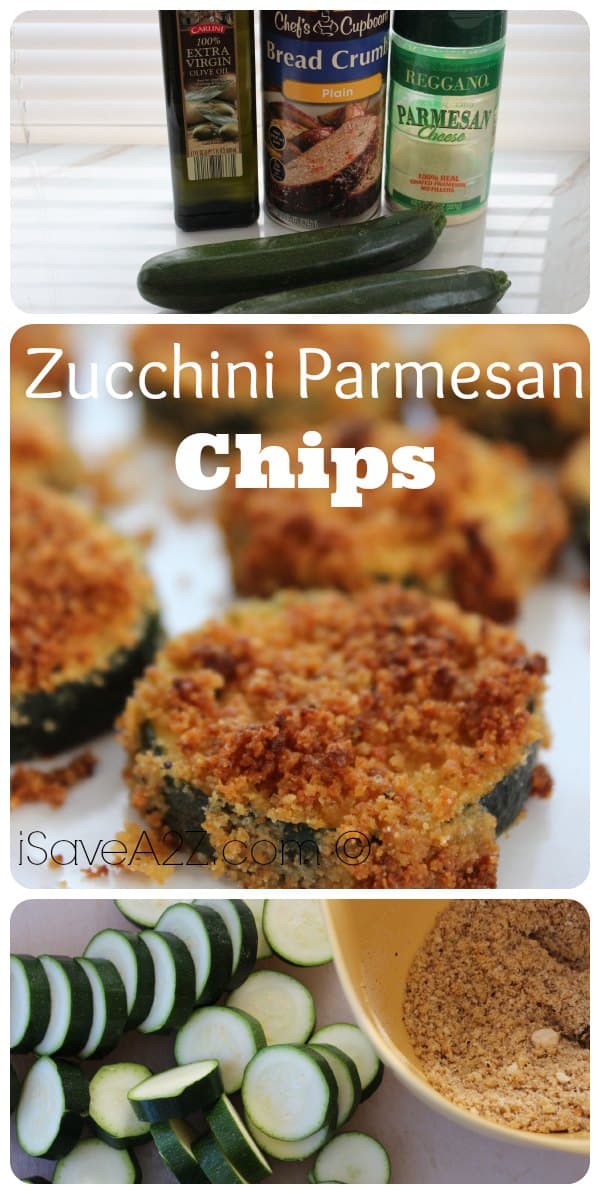 Zucchini Parmesan Chips
Ingredients
Instructions
Preheat oven to 450.

Spray baking sheet with non-stick spray.

Cut zucchini into 1/4" slices.

Combine parmesan, bread crumbs, salt and pepper in a small bowl.

Dip zucchini into oil then toss in crumb mixture and place on prepared sheet.

Bake 30 minutes or until crisp and brown.
Nutrition facts are provided as a courtesy.
Hope you enjoy! If you like this recipe be sure to PIN IT here!  Follow us on Pinterest too so you don't miss anything!