Broccoli and Cheese Bake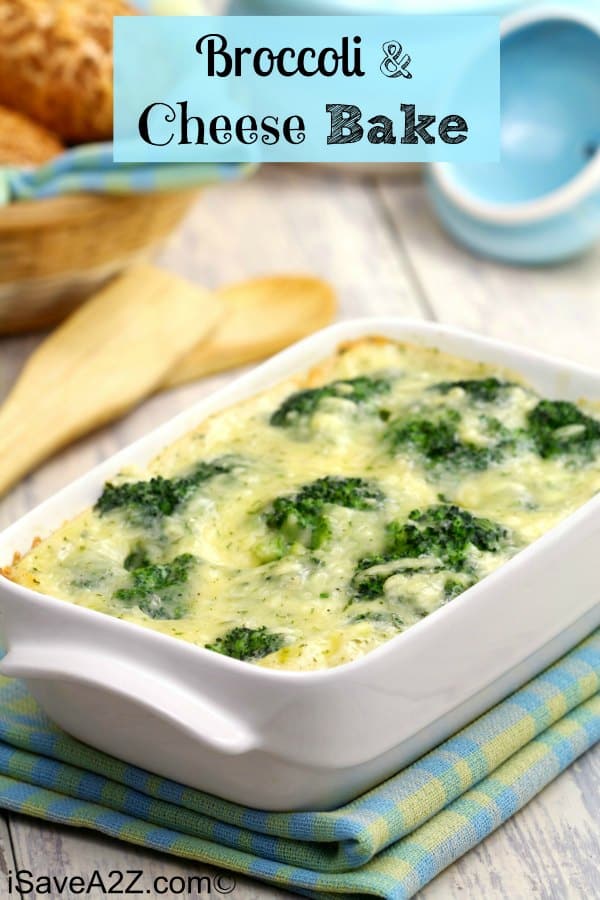 I will admit….I am not a huge vegetable lover. I know they are good for me, but I just can't stand the taste of some things. My sister has been telling me for years….you've got to try this Broccoli and Cheese Bake! She swore I would love broccoli after that. I'm not saying that broccoli is now my go to vegetable, but this was very yummy and I will be making this again! I also made a deal with my kids, if I tried it, they would try it. So it was an experiment for all of us.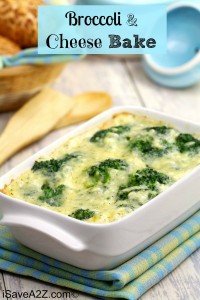 Broccoli and Cheese Bake
Ingredients
1 3/4

cups

of fresh broccoli florets

1

tablespoon

of cornstarch

1/8

teaspoon

salt

pepper to taste

2/3

cup

of fat free milk

1

medium onion

chopped

1/2

cup

of shredded cheddar cheese

2

tablespoons

of grated Parmesan cheese
Instructions
Preheat oven to 350 degrees and spray a 1 quart baking dish with cooking spray.

In a medium sauce pan, add about 1 in of water and the broccoli and bring to a boil.

Reduce the heat to a simmer, cover pan and cook for about 3 to 5 minutes or until the broccoli is tender and crisp. Drain broccoli.

While that is cooking, in a separate small sauce pan, mix the cornstarch, salt, a dash of pepper and milk until smooth.

Bring mixture to a boil and stir constantly for about 1 minute or until sauce is thickened.

Stir in the chopped onion and cheddar cheese until the cheese. Continue to stir until cheese is melted.

Add the cooked and drained broccoli to the cheese sauce and stir.

Pour mixture into baking dish, sprinkle with Parmesan cheese and bake for 25 to 30 minutes or until vegetables are tender.
Notes
I do not like a lot of onion in anything, so I don't put as much in when I make it.
Nutrition facts are provided as a courtesy.
Voila! An easy Broccoli and Cheese Bake done in hardly no time! I have to say, that after having this I am willing to try broccoli other ways. So we'll see what happens! If you're looking for other easy and healthy recipes, check out our list HERE!
A fun cookbook to also try is the Part Time Vegan Cookbook! It's got all kind of quick and easy vegetable recipes for every day cooking and the Kindle version is only $2.99!
Enjoy!