Best Banana Nut Muffin Recipe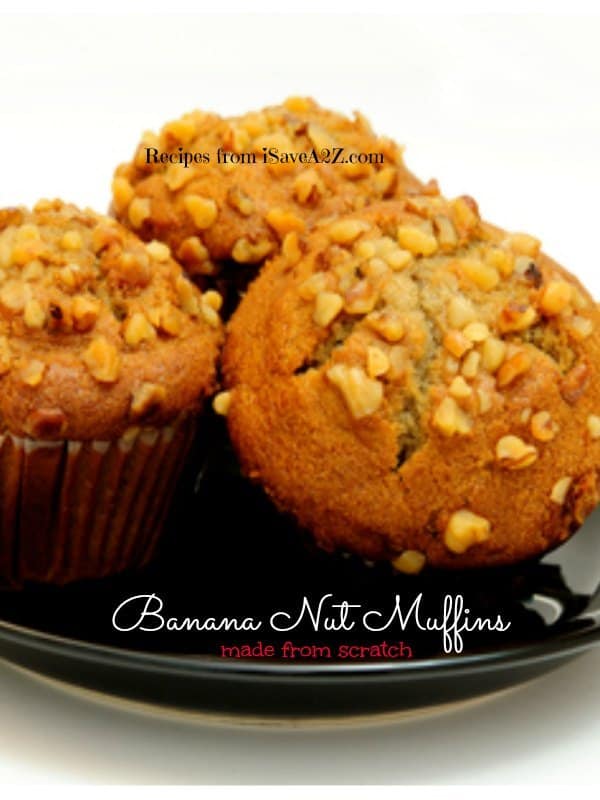 Best Banana Nut Muffin Recipe EVER!
The Best Banana Nut Muffin recipe EVER is a popular one for sure. I love to make fresh muffins in the morning and have my family wake up to the aroma of baking in the kitchen! There are tons of banana nut muffin recipes out there but once you try this one you won't want to share it with anyone!!!
If the little one wakes up early, I include her in the baking process. There's nothing like quality time baking in the kitchen with your kids! Good times for sure!
Pro Tip: Use very ripe bananas! The brown caramel sugars are the best!!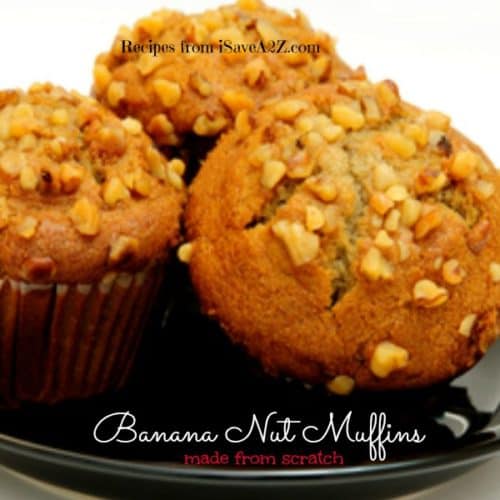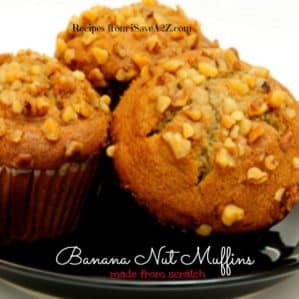 Banana Muffins Recipe
Instructions
Position the rack in the center of the oven and preheat to 375 degrees F.

Grease the pan or use paper liners.

In a large bowl, blend together the flour, sugar, baking soda, pecans, and salt.

In a medium bowl, beat together the eggs and bananas.

Combine the two mixes, blending until the dry ingredients are moistened.

Spoon the batter in the prepared muffin cups about 2 3/4 full.

Bake for 12 to 18 minutes or until the tops are golden brown.

Tip: Use a toothpick to test the centers. If the toothpick comes out clean, they are ready!

Let cool for about 5 to 7 minutes

Cover with the Honey Ginger sauce and serve warm.

-

Optional Honey Ginger Sauce

Combine all the ingredients and blend until smooth.

Cover and refrigerate until ready to serve.
Nutrition facts are provided as a courtesy.
——->Be sure to check out all our recipes here.