Banana Cupcakes with Cinnamon Frosting
Banana Cupcakes with Cinnamon Frosting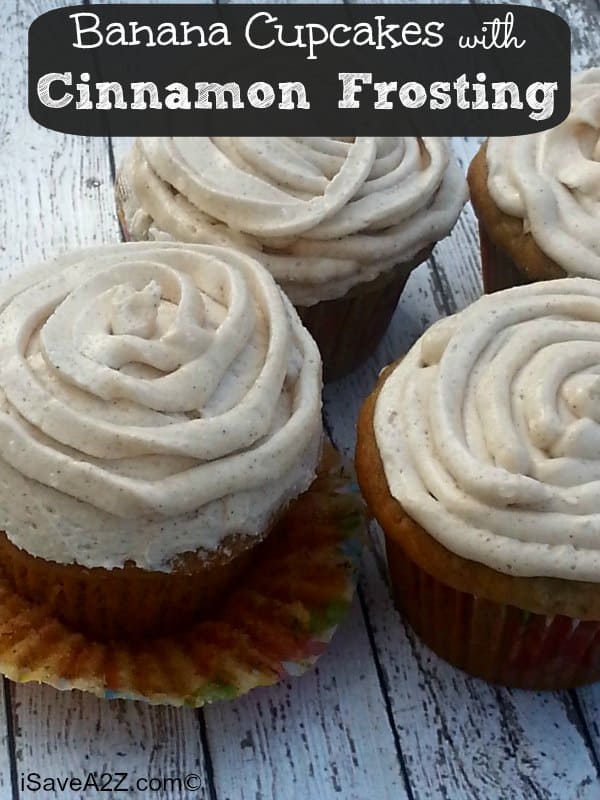 I just hate seeing bananas that are getting over-ripe on my counter and nobody seems to want them. Once they get a little dark, my children think they are bad and won't even touch them. They see the black spots and turn their nose up at me. Once again, I found myself facing this problem last week. Normally, I try to eat a few and then they get tossed. But this time there were several left and I just couldn't bring myself to throw that many away. Luckily I spotted this Banana Cupcakes with Cinnamon Frosting Recipe!
Ingredients: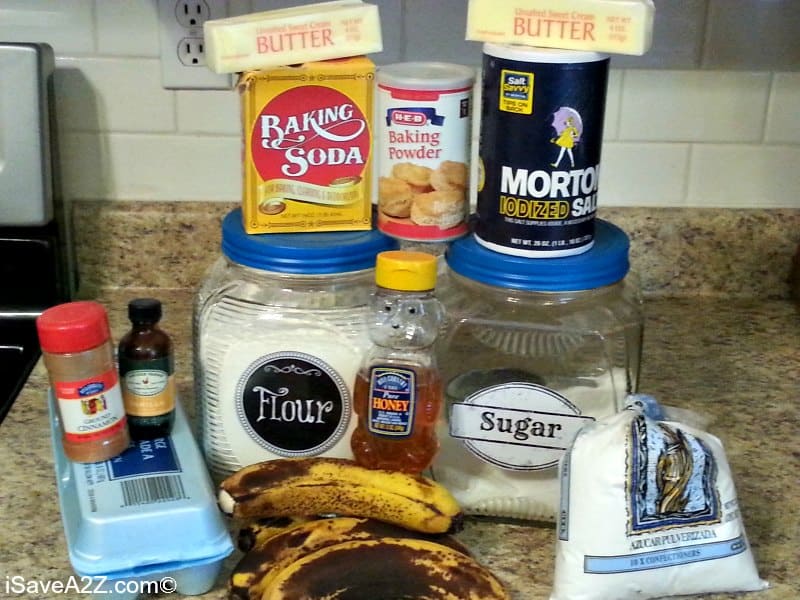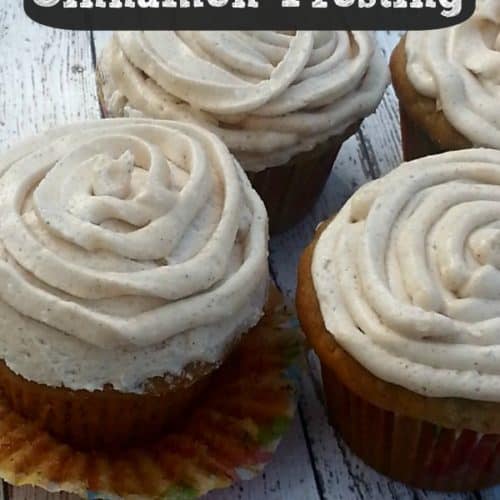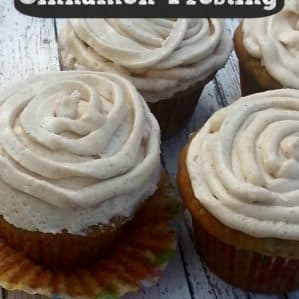 Banana Cupcakes with Cinnamon Frosting
Instructions
Preheat oven to 350 degrees F and place liners in a muffin pan.

In a medium bowl, mix the flour, sugar, baking powder, baking soda and salt until well combined.

Add the butter, mashed bananas, eggs and vanilla and mix well.

Pour batter evenly into liners in muffin tin (they will be filled almost to the top) and bake for 25 to 30 minutes or until a toothpick inserted into the middle of one comes out clean.

While cupcakes are baking, prepare the frosting. In a medium bowl, mix the powdered sugar, butter, honey and ground cinnamon until smooth. I would stir with a spoon first and then use an electric mixer to get the right consistency.

Once cupcakes are done, cool completely and spread or pipe frosting on top.
Nutrition facts are provided as a courtesy.
Even though the cupcake liners are filled almost to the top, they did not go way over the edge, which I was worried about!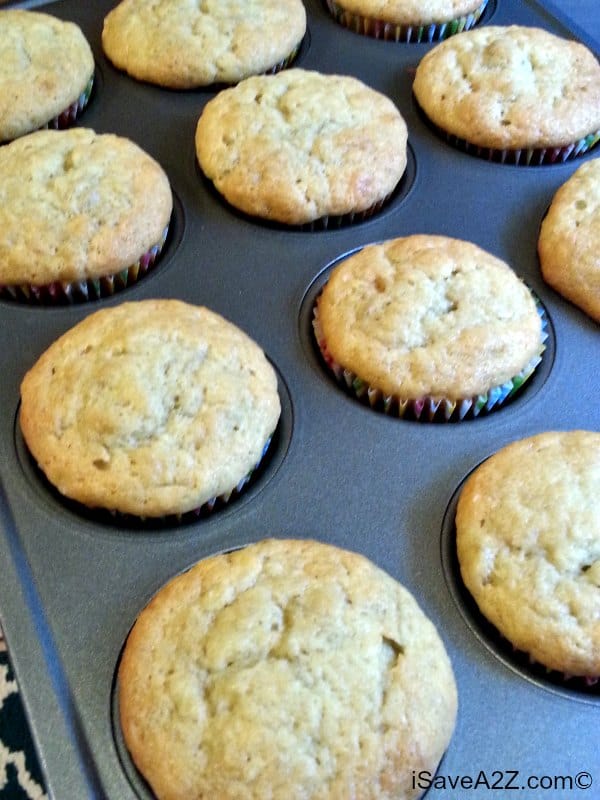 When you make the frosting for this Banana Cupcakes with Cinnamon Frosting Recipe, I HIGHLY recommend mixing the ingredients  with a spoon before the electric mixer. Or….add the powdered sugar last and add it in small batches. Let's just say we were covered in powdered sugar by trying to do it all at one time. Lesson learned 🙂 Other than our cloud of sugar, these turned out really good. I was able to save the over-ripe bananas and we got a sweet treat out of it too!
Be sure to check out all of our amazing recipes HERE!
You may want to also check out this 101 Bananas Cookbook! It's just $4.05 for the spiral bound edition!
Enjoy!