Chocolate Chip Cookie Ice Cream Sandwich

Chocolate Chip Cookie Ice Cream Sandwich
Check out our new dessert recipe for a Chocolate Chip Cookie Ice Cream Sandwich! If you liked those individual wrapped cookie ice cream sandwiches that you could pick up at nearly any convenience store, then you can make it even better by making these delightful desserts right from your own kitchen! The recipe below will bring you step by step into making your own delicious ice cream sandwiches, and it's directions are so straightforward that nearly anyone would be able to make these! Why don't you try it out? If you like this recipe, check out our Banana Cupcakes recipe too!
If you like any of the desserts on this site, including this one, then it may benefit you to check out this cookbook for all things sweet and wonderful!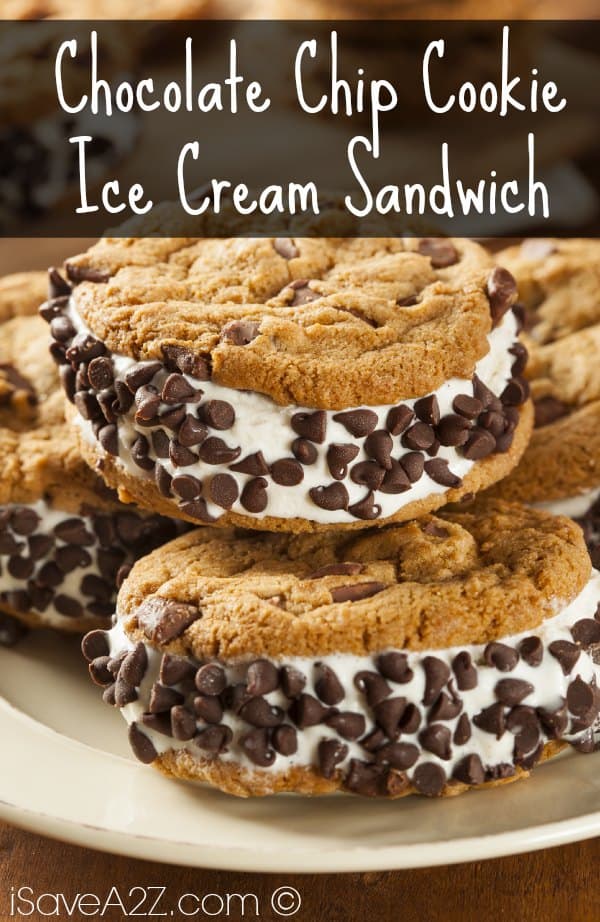 Chocolate Chip Cookie Ice Cream Sandwich
Instructions
Preheat oven to 375 degrees F

Using a mixer, mix together your sugars (brown and white), butter, and margarine until combined. Add vanilla and eggs and stir together.

In a different bowl, stir dry ingredients consisting of flour, baking soda, salt, and instant coffee. Add the wet ingredients in three batches, and mix gently. Stir in chocolate chips, millet, and flax seeds.

Drop balls of dough onto a cookie sheet and bake for 11 minutes. Take cookies off of cookie sheet and allow them to cool.

Use a scoop and take one scoop of ice cream and place it on the flat side of a cooke. Take another cookie, and place it on top. Press it to allow the ice cream to spread. Immediately roll the edges of the cookie in chocolate chips so they will stick to the ice cream. Wrap individually and freeze for 4 hours.
Nutrition facts are provided as a courtesy.