Check out our neat and amazing recipe for our Peppermint Marshmallows! If you're looking for some great Christmas and other holiday sweets, then this is perfect for you! If you happened to like this recipe, then you should definitely check out some of our other great sweets! Such as our Frozen Peppermint Pie recipe, our Eggnog Cinnamon Rolls recipe, our Eggnog Cookies recipe, our Christmas Cake Roll recipe, our Coconut Cream Cheese Pound Cake recipe, our Pumpkin Pie Cake recipe, our Pumpkin Pie Bites recipe, our Pumpkin Pie Fudge recipe, or even our Baked Apple Chimichangas recipe, and plenty of others! Any of these great recipes would be great as a family dessert when it comes to be the time for the holidays! Don't miss out on a great holiday opportunity with any of these gret sweets!
If you happened to like any of the recipes I have listed here, then you should definitely try out this neat cookbook for everything sweet and wonderful! You will be sure to find the best dessert recipes with this! With all of these recipes here, you will be sure to find the perfect recipe for any occasion that you could need something sweet! Don't keep these sweets waiting!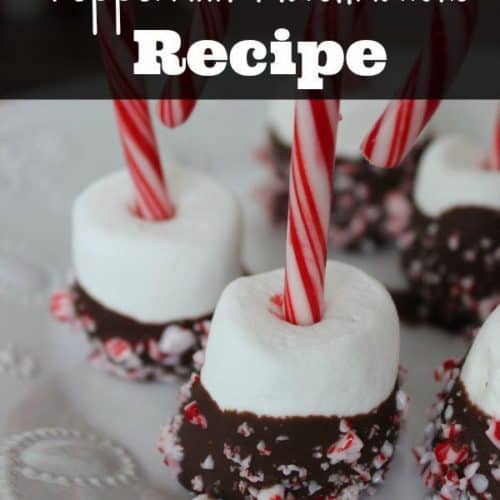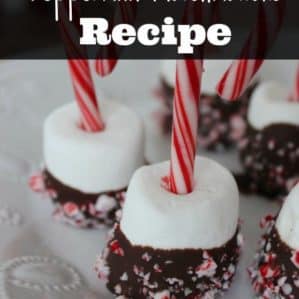 Peppermint Marshmallows
Ingredients
24

small Candy Canes

12

Marshmallows

1

cup

Chocolate Dipping Chips
Instructions
Cover a cutting board or cookie sheet in wax paper.

Unwrap candy canes.

Place 12 candy canes in food processor and crush.

Insert one candy cane in each marshmallow to act as a stick and place on prepared sheet.

Place in freezer for 15 minutes.

Melt chocolate by microwaving for 45 seconds and stirring. If not complete, alternate heating for 15 seconds and stirring until smooth.

Dip each marshmallow half way in chocolate and immediately sprinkle with crushed peppermint.

Place on prepared sheet.

Refrigerate to set.
Nutrition facts are provided as a courtesy.