Eggnog Cookies
Check out our neat and amazing recipe for our Eggnog Cookies! The recipe below will show you all you need to make these delicious holiday cookies! If you're looking for some great Christmas and other holiday sweets, then this is perfect for you! If you happened to like this recipe, then you should definitely check out some of our other great sweets! Such as our Coconut Cream Cheese Pound Cake, our Pumpkin Pie Cake, our Pumpkin Pie Bites, our Pumpkin Pie Fudge, or even our Baked Apple Chimichangas, and plenty of others! Any of these great recipes would be great as a family dessert when it comes to be the time for the holidays!
If you happened to like any of the recipes I have listed here, then you should definitely try out this neat cookbook for everything sweet and wonderful! You will be sure to find the best dessert recipes with this! With all of these recipes here, you will be sure to find the perfect recipe for any occasion that you could need something sweet!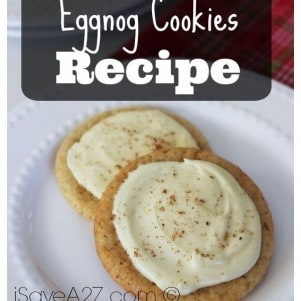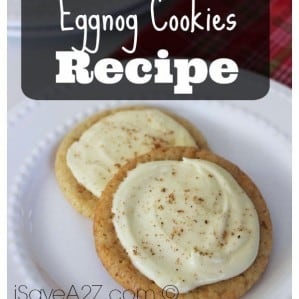 Eggnog Cookies
Instructions
Preheat oven to 350.

Line a baking sheet with parchment paper and set aside.

Whisk together flour, baking powder, cinnamon, and nutmeg.

In nother bowl, cream butter and sugar together.

Add egg yolks, vanilla and eggnog and beat until smooth.

Gradually add dry ingredients into the wet ingredients and stir until combined.

Chill dough for at least 30 minutes.

Place teaspoon sized balls of dough onto the prepared sheet.

Bake for 18 minutes or until bottoms are lightly browned.

Place cookie on a wire rack to cool.

Mix together powdered sugar, butter and eggnog until blended.

Spread icing on cooled cookies and sprinkle with nutmeg.
Nutrition facts are provided as a courtesy.