Frozen Peppermint Pie
Check out our neat and amazing recipe for our great Frozen Peppermint Pie! If you're looking for some great Christmas and other holiday sweets, then this is perfect for you! If you happened to like this recipe, then you should definitely check out some of our other great sweets! Such as our Coconut Cream Cheese Pound Cake, our Pumpkin Pie Cake, our Pumpkin Pie Bites, our Pumpkin Pie Fudge, or even our Baked Apple Chimichangas, and plenty of others! Any of these great recipes would be great as a family dessert when it comes to be the time for the holidays!
If you happened to like any of the recipes I have listed here, then you should definitely try out this neat cookbook for everything sweet and wonderful! You will be sure to find the best dessert recipes with this! With all of these recipes here, you will be sure to find the perfect recipe for any occasion that you could need something sweet! Don't keep these sweets waiting!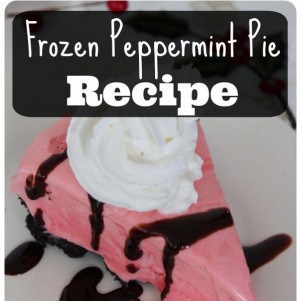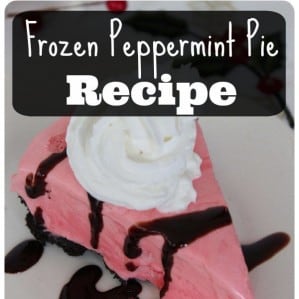 Frozen Peppermint Pie
Ingredients
1/4

cup

melted Butter

8

oz

softened Cream Cheese

14

oz

Sweetened Condensed Milk

2

tsp

Peppermint Extract

2

cups

whipped Heavy Cream or 8 oz Cool Whip

1/4

cup

of crushed Candy Cane/Starlight Mints

Red Food Coloring
Instructions
Line springform pan with foil.

Combine cookie crumbs and melted butter and mix well.

Press crumbs firmly into bottom and partiallu up sides of prepared pan.

Place in refrigerator for 15 minutes to chill.

Beat cream cheese until fluffy.

Slowly add sweetened condensed milk, peppermint extract and food coloring and mix well.

Fold in whipped topping and crushed mints .

Pour filling into pan.

Cover with plastic wrap and place in freezer for 6 hours (until firm).

Slice and garnish with crushed mint, whipped cream or chocolate drizzle.
Nutrition facts are provided as a courtesy.