Pumpkin Pie Fudge
Check out our neat and amazing new recipe for our delicious Pumpkin Pie Fudge! If you have been looking for some good pumpkin recipes for this fall, then you can look no further! The recipe below will bring you through all of the steps that you will need to take in order to make this amazing Pumpkin Pie Fudge! If you are looking for some other great pumpkin recipes, then you should be sure to check out our Spicy Pumpkin Soup, our Copycat Pumpkin Cream Cheese Muffins, our Copycat Pumpkin Spice Latte, or even our Copycat IHOP Pumpkin Pancakes recipe!
Are you ready for this fall? Not without some great pumpkin recipes, you're not! Check out this neat cookbook with more pumpkin recipes that will sure to widen the variety of pumpkin foods for you and your family this fall! Go check it out! Be it for Thanksgiving, Halloween, or any other special occasion, you can't go wrong when you choose any of these great pumpkin recipes! If you love pumpkin, you should also check out our Homemade Pumpkin Pie Recipe!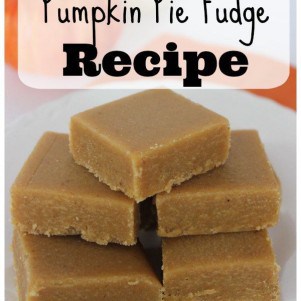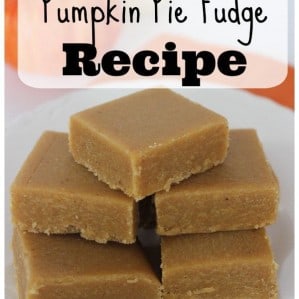 Pumpkin Pie Fudge
Instructions
Mix pumpkin, spice, sugar, corn syrup and evaporated milk in large pan and cook over medium heat.

Sir occasionally.

Mixture will begin boiling. If it boils too close to top reduce heat slightly.

Continue cooking until mixture reaches soft ball stage (235-245 degrees). You can test for this by seeing the syrup forms a ball while in the cold water, but flattens once removed from the water.

When it reaches this stage, remove from heat.

Take butter and grease inside of glass baking dish.

Add remainder of butter and stir until mixture start to lose its? sheen.

Then pour into buttered baking dish and allow to cool.
Nutrition facts are provided as a courtesy.