Spicy Pumpkin Soup
Check out this neat and amazing recipe for our great Spicy Pumpkin Soup! If you're looking for something to keep you warm over this coming fall and cool season, then no further! The recipe below will bring you through all the steps you need to make in order to bring this Spicy Pumpkin Soup into your very own kitchen! Not only is this soup warm enough to keep you from getting too cold this season, but the spice will also give you a nice sense of heat to keep the cold out!
If you liked this recipe, be sure to check out some of our other great pumpkin recipes! Such as our Copycat Pumpkin Spice Recipe, our Copycat IHOP Pumpkin Pancakes Recipe, our Copycat Pumpkin Scones Recipe, or even our Easy Pumpkin Roll Recipe!
If these recipes are just the kinds of recipes that you have been looking for, then I have some good news for you! Check out this neat cookbook with even more pumpkin recipes that will sure to widen the variety of pumpkin foods for you and your family this fall!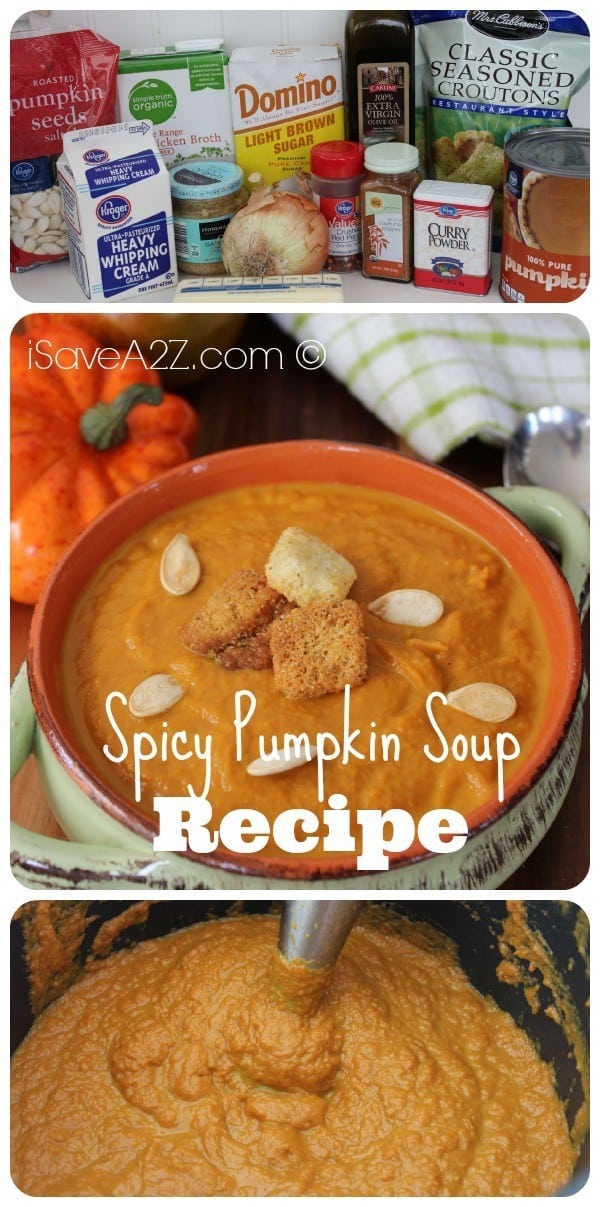 Spicy Pumpkin Soup
Instructions
In a large pot or stockpot, sautee onions in oil and butter until tender.

Add minced garlic and cook another minute.

Add the pumpkin, chicken stock, brown sugar, salt and spices.

Cover and simmer 20-25 minutes.

Blend the soup using an immersion blender or in batches in a regular blender.

Return the mixture to the pot and add the heavy cream.

Cook for 5-10 minutes.

Garnish with toasted pumpkin seeds, croutons and/or drizzle of heavy cream.
Nutrition facts are provided as a courtesy.