Copycat Pumpkin Scones
Check out this neat new recipe we have for some amazing Copycat Pumpkin Scones! With halloween coming up around the corner, bringing along the pumpkin season, this recipe will soon enough be great for your autumn occasions! The recipe below will bring you step by step into creating some of the most amazing Copycat Pumpkin Scones you will ever have tried!
If you like this recipe, then be sure to check out some of our other great pumpkin recipes! Such as out Nutella Pumpkin Pie, or our Easy Pumpkin Roll Recipe! If you liked this recipe, then be sure to check out this neat cookbook for even more amazing pumpkin recipes for you to try!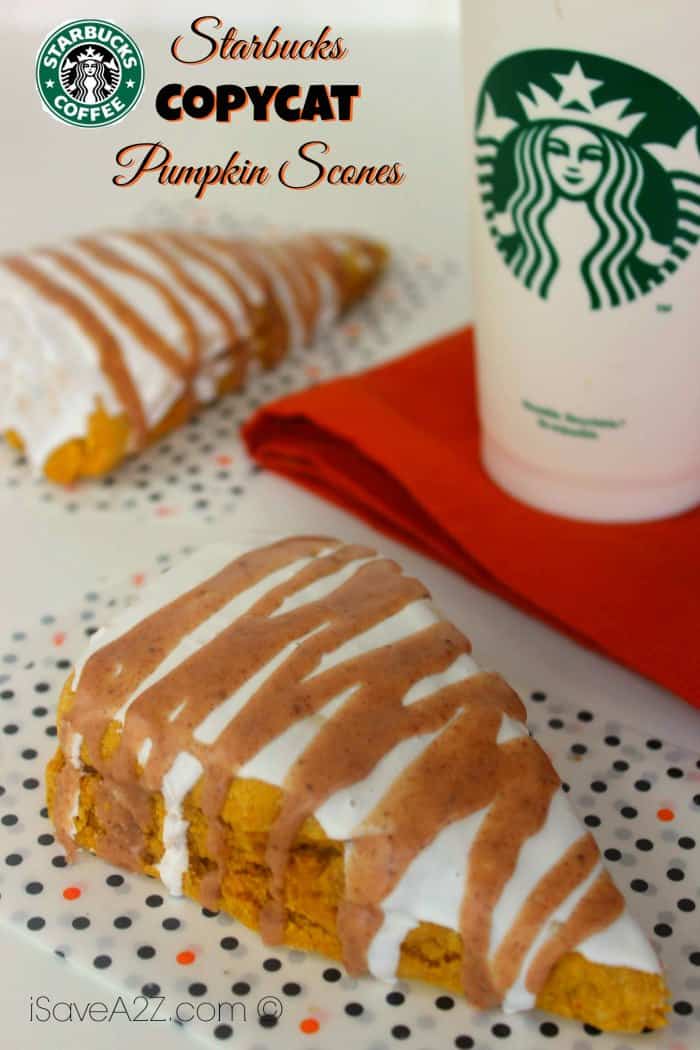 Copycat Pumpkin Scones
Instructions
Preheat oven to 400.

Line a baking sheet with parchment paper or a silicone baking mat.

In food processor combine the flour, sugar, baking powder, salt, cinnamon, nutmeg, cloves, and ginger.

Pulse to combine.

Add cold butter and pulse until blended and it has texture like cornmeal.

In a bowl, whisk together pumpkin puree, cream, egg and vanilla.

Combine wet and dry ingredients and stir until a soft dough forms.

Turn out dough onto lightly floured surface, knead the dough 4-5 times until it comes together.

Roll the dough into roughly and 8x10" rectangle, about 1" thick.

Cut the rectangle in half lengthwise, then crosswise, making four small rectangles.

Then cut each each of these diagonally, making 8 triangles.

Place scones onto prepared baking sheet and bake for 14-18 minutes, or until a toothpick inserted in the center comes out clean.

Allow to cool on wire rack.

Slowly whisk milk into powdered sugar until desired thickness is reached for plain glaze.

Slowly whisk milk into dry ingredients until desired thickness is reached for spiced glaze.

When the scones are cool, spoon the plain glaze on each scone and allow to harden for 10 minutes before drizzling with spiced glaze.
Nutrition facts are provided as a courtesy.