10 Tips To Survive Black Friday
10 Tips To Survive Black Friday
Tomorrow is Halloween, which means my official Black Friday countdown begins!! Since I will be braving the crowds once again this year, I'm going to share my 10 Tips To Survive Black Friday!!
Tips To Survive Black Friday:
1. Plan Ahead –  We all know the BIG newspaper that comes out on Thanksgiving Day has all the ads your little heart could desire! Get an idea of what you want to be shopping for on Black Friday, decide which stores you HAVE to go to and what deals you may be able to put off to the end of your shopping trip. With several stores now opening on Thanksgiving Day, I also like to make a route or schedule to follow according to what time each store opens.
Photo credit by MN Prairie Roots
2. Shop Online – Many retailers are starting to put some of their best deals online starting as early as the end of Thanksgiving Day. We did this a few years ago with a Christmas Tree. The store had it online at the same price that was in the ad. We bought it from the comfort of our home and chose in-store pick up for later that day. Once the crowds died down, we picked up our purchase with no problems.
3. Online Coupons – Starting now and all the way up to Thanksgiving Day, you'll be able to find coupons that you may be able to use on Black Friday. Also check online or even sign up for a retailers newsletter to possibly get special alerts or insider coupons.
4. Store Maps – Several stores have started providing key maps online that show their layout for Black Friday. Print this out and take it with you!! This will help you navigate quickly through the crowds and get your items.
Photo credit by The Black Friday – This is an OLD map, does not apply to 2013.
5. Favorite Store First – If there is an item that you just have to have, be sure to make this your first stop on Black Friday. You'll never find me camped outside a store for a week to get a TV, but I have been known to stand in line for an hour to get into Target! Also, you can usually find several items on your list at one location. This would be a great starting point.
6. Take Ads With You – Be sure to take your ads with you when you go shopping. I like to circle my items to make sure I am getting the correct item in the ad. Your ads can also be helpful if you are in a store that does price matching. Although door busters usually can't be price matched, other items may be eligible.
7. Shop Early Bird and Night Owl Deals – Again, several stores are starting to open on Thanksgiving and in the very early hours of Black Friday. As seen in the past few years, some stores will open for a few hours on the night of Thanksgiving and then close until the official Black Friday shopping begins. This can give you a head start on some of the best deals.
8. Dress Comfortable – I can neither confirm nor deny that I have been Black Friday shopping in my house shoes before! I will say that it was very cold that year and we had a long night ahead of us. The point is, it's not a fashion show and you are probably going to be running around for at least a few hours. And don't forget all the standing in line you'll be doing. I've seen people shopping in their pajamas….and I don't judge! That just means they could go straight to bed when they got home.
Photo credit by Dump a Day
9. Take a Break – I highly suggest taking drinks or snacks with you. Another good idea is to take a breakfast break. Allow some time in between all of your shopping to refuel and rest your feet for a minute. It also helps keep everyone in a better mood!
10. Have a Black Friday Buddy – This is my favorite part of Black Friday shopping. My sister and I have been doing this together for a few years and it has sort of become a tradition. She is a much more aggressive shopper than I am. Plus, if one of us finishes shopping early we can go ahead and get a spot in the checkout line while the other one is still looking around. This year we are going to add Black Friday Bingo to the mix…just for added fun!
Photo credit by Dump a Day
I hope these 10 Tips To Survive Black Friday will help your shopping go a little smoother! Don't forget, we have a Black Friday 2013 Deals roundup page already started. As more ads come out, we will add them to help you keep track of the best deals available.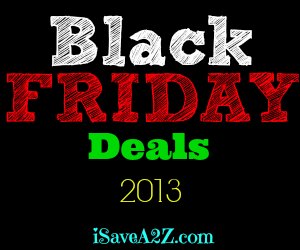 More Money Saving Tips totally worth reading:
Debt Management Tips for College Students
Helpful Money-Saving Grocery Tips