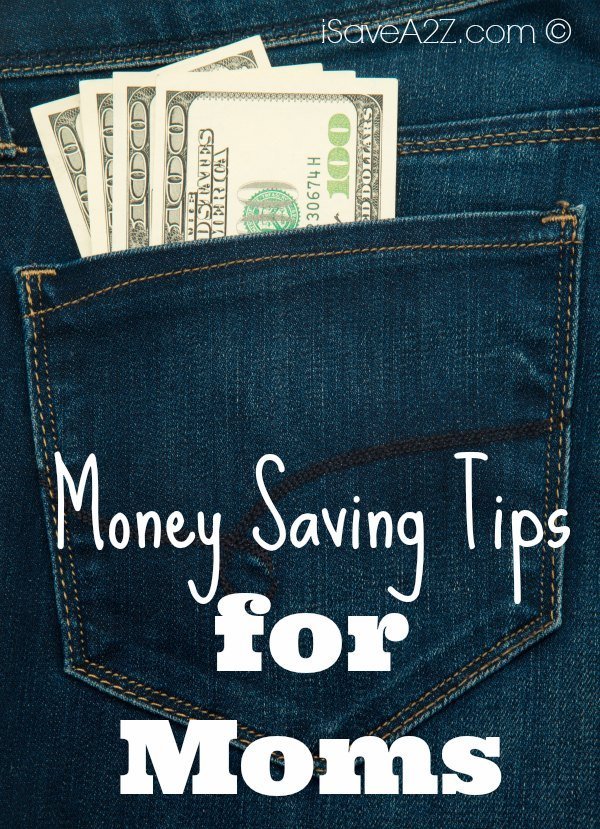 Money Saving Tips for Moms
In 2012, the U.S. Department of Agriculture estimated that raising a child from birth to age 17 would cost almost a quarter of a million dollars and that was just for the basics. Add on college, a first car, helping out with the child's first apartment or even a wedding, and smart moms know that it's time to look for some money saving options.
Although it can be difficult, mothers everywhere are learning how to save and cut corners. The best money saving tips are the ones that weave easily into daily life. Fortunately, there are plenty of these types of options out there. Here are a few of my favorites:
Know when to buy and when to go with used
Moms can start saving money before their bundle of joy ever arrives by hitting up friends and family for gently used baby clothes and provisions. Grandparents, aunts and uncles will want to provide lots of fun toys for the baby, so save money by focusing pre-baby buying on car seats, cribs and other furniture where buying new is the safest option.  Another option is to get crafty with old boring shirts.  Check out this article that shows how I turned a plain t-shirt into my daughters favorite shirt.
Get familiar with your local consignment or thrift stores
A great money saving tip for moms is to find a children's consignment store. Not only are these great places to pick up much needed items, but they also offer mom a chance to recoup some of her investment by selling back what she has. Just make sure to inspect everything bought there for tears and stains. For furniture purchased secondhand, be sure to check recall notices. Never buy a secondhand car seat! They are far too commonly recalled and you will not be registered to receive it.
Make or repair some of your own clothes
Moms who are good with a needle can also save money by repairing damaged clothing or repurposing adult-sized clothing. This will help to extend the life of a piece of clothing and help the environment at the same time.  It's an upward trend to make something crafty out of old clothes too.
Rock the clearance sales
Another great money-saving idea for moms is to stock up on school essentials during back-to-school clearance sales. Instead of just buying what is on the teacher's list of what children need for the fall semester, double it or even triple it to have affordable school supplies in the spring and the following summer. Having a stash of school supplies can prevent late night trips to pick up pencils or paper at full price.
You can also hit the clearance sales at the end of the season for clothes too.  You will need to purchase a size or two bigger to assure it fits them next season.  I would caution on the side of purchasing character type clothing though.
Team up with other mothers to save
Talk with other mothers in the neighborhood to plan neighborhood thrifty ideas. Plan a scavenger hunt for a birthday party instead of renting out the local pizza place. Set up a babysitting exchange with other parents to save on childcare expense and enjoy an occasional night out without worrying about breaking the budget. Leave children with a spouse or friend while grocery shopping to help avoid impulsive purchases brought on by a begging child.
Be wise about coupon purchases and sales
Most importantly, don't be penny wise and pound foolish. Don't use coupons for things you wouldn't otherwise buy. Don't spend gas money to drive across town to save a nickel and don't buy cheap things that will need to be replaced in a week or a month.  Stock up on sale items when the price drops and you know you will use the item.  Be cautious of expiration dates.  I've noticed price drops every 3 to 6 months depending on the item.  If you what, you will soon notice when the item will price drop again.  This way you can purchase just enough to last you until the next time it goes on sale.
Teach your children about saving as well
While they are young, begin to teach children about the value of money and how to make good financial decisions. Make them a part of the family budgeting process so they understand the need to save money and make good financial choices.
When a child asks for a special treat, talk with them about the options. When children are old enough to understand, compare toys that will last and junk that will break the first time they play with it. As children begin to grow up, encourage them to make decisions based on quality rather than their impulses. These lessons will help them in the long run and you in the present.
I swear kids will get a real understanding about money when you give them some and have them decide how to use it.  My daughter is willing to spend my money faster than she is hers.
Check out this Total Money Makeover by Dave Ramsey!
More Money Saving Tips totally worth reading:
Debt Management Tips for College Students
Helpful Money-Saving Grocery Tips