Santa Belt Christmas Wreath
Santa Belt Christmas Wreath
This is the first year I am really in to putting up wreaths for any occasion possible. I've seen The Santa Belt Christmas Wreath a few times and had to try it. There are several different materials you can use to make this. It's really up to you to decide what you like best. This project was very easy to do and my kids got to help. We had the wreath finished and hanging on the door in about 15 or 20 minutes!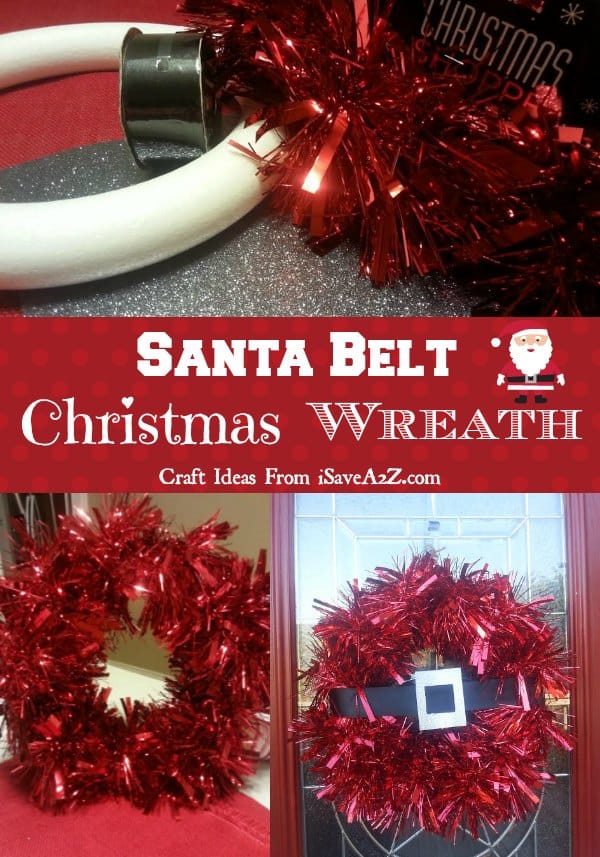 SUPPLIES:
1 round foam ring. They come in a few different sizes so you can choose how big or small you want the wreath to be.
Black Ribbon – I bought a spool of 2 inch wide ribbon. I needed extra for another Santa Belt project anyway.
1 sheet of gold or silver glittery craft paper
red tinsel garland – I chose to use garland because there is a lot of it available right now and it was 50% off at Hobby Lobby! Here are some other options: feathered boa, yarn, red burlap, ribbon, red Christmas ornaments or tulle. There are so many things you can use and you may already have something around your house that will work.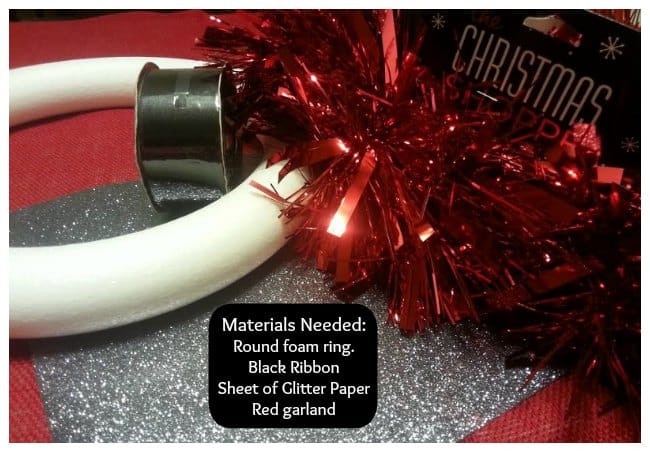 Step 1: 
Simply wrap the garland (or whatever material you are using) around the foam ring and secure it at the ends. My foam ring was a medium size and I only needed 1 length of garland. You can secure the ends of the garland with pins. I used a piece of red string, wrapped it around the loose ends and tied it off. This is what you will have.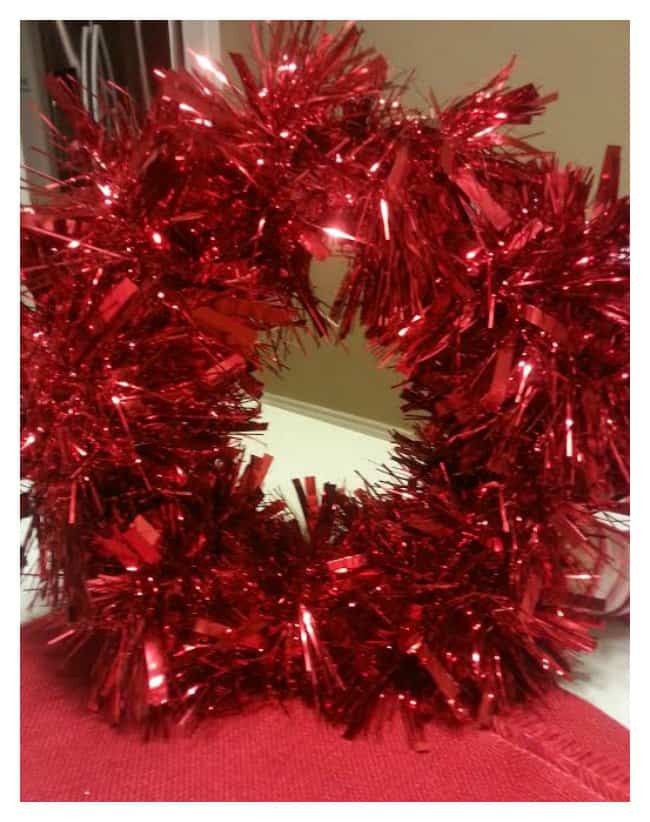 Step 2:
Cut a buckle out of the glittery craft paper and string your ribbon through it. Then wrap the ribbon around the wreath and attach the ends. To make this really easy, I just stapled the ends of my ribbon together in the back of the wreath. You can't see it and if it wasn't tight enough, I just pulled it tighter and stapled again 🙂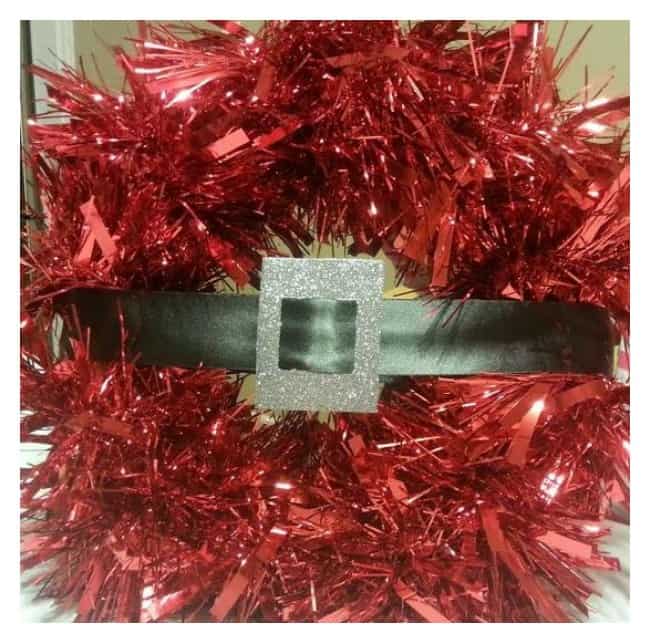 That's it! Your Santa Belt Christmas Wreath is done! I did take a piece of twine and make a little loop at the top for my hanger on the door, but your hanger may not need it. This wreath really turned out better than I expected….even my husband was impressed!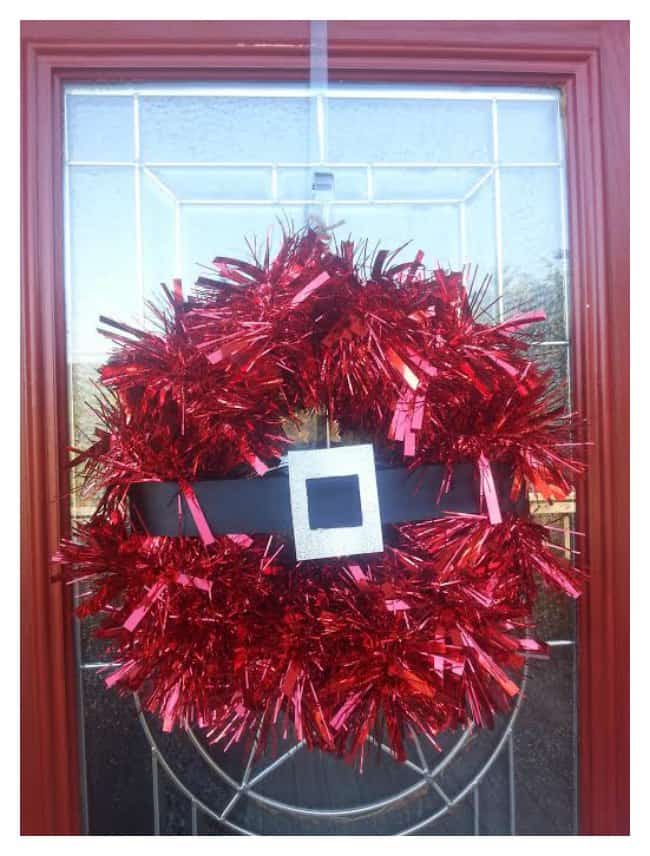 Other Christmas Related Popular Posts:
Now if you like to give homemade Gifts in a Jar, then we have a few good ideas for you to try:
All of our Sugar Scrub recipes are extremely popular and worth trying!
We also have a ton of very popular holiday recipe ideas if you are looking for something edible!  Try anyone of these: