Homemade Sugar Lip Scrub Recipe for Super Soft Lips!
Homemade Sugar Lip Scrub Recipe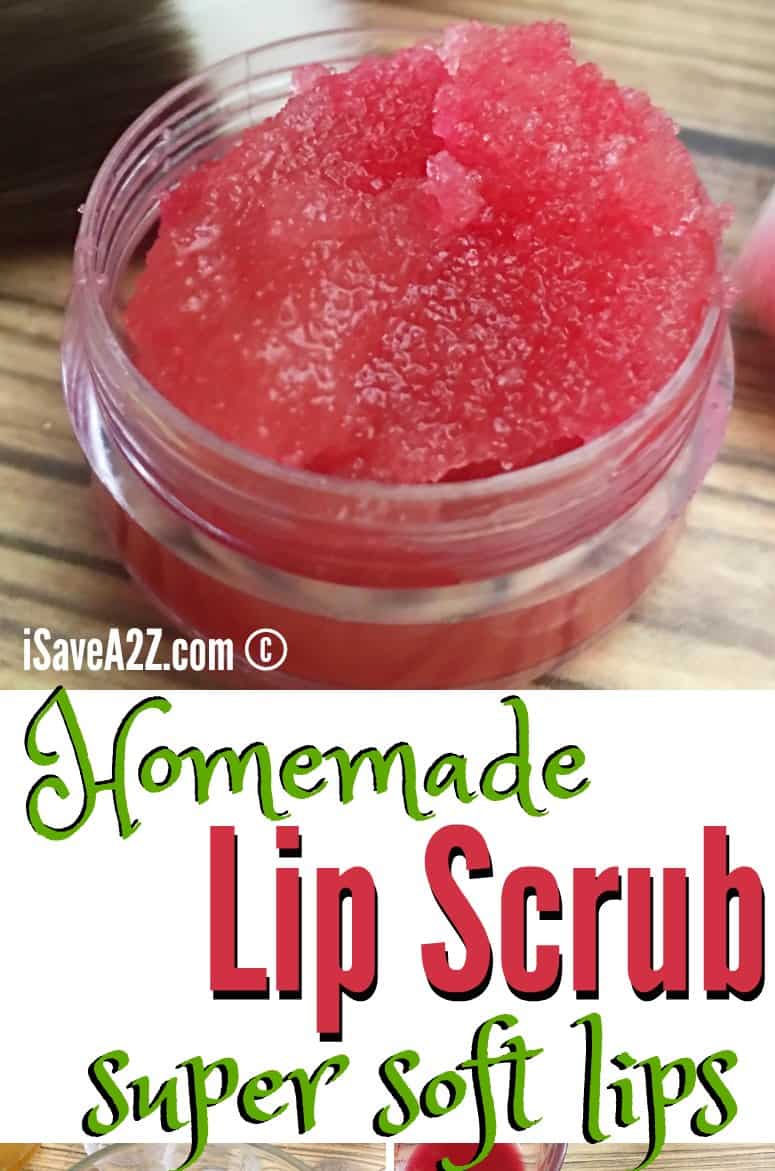 I never realized how much my lips needed exfoliating until I tried this Homemade Sugar Lip Scrub Recipe!  Wow!  My lips are super soft now! This homemade lip scrub works wonders.
This sugar lip scrub solution is really easy to use too.  All you need to do is scrub a generous amount of this scrub on your lips.  You will want to rub the solution into your lips in a circular motion (just like you are scrubbing it clean but not scrubbing it hard).  Then rinse it with warm water.
Easy Homemade Lip Scrub
I now exfoliate my lips about once a week.  If you wear a good amount of lip product this will be extremely helpful to you to prevent buildup.
Here's a recipe for this Homemade Sugar Lip Scrub you will definitely want to make over and over again.
Homemade Sugar Lip Scrub Recipe Ingredients
2 tablespoon granulated sugar

1 tablespoons honey

1 tablespoon melted coconut oil

Favorite lipstick (this step is optional)
Homemade Sugar Lip Scrub Recipe Instructions
1. When making homemade beauty products always work in a clean area and sanitize your small beauty containers with rubbing alcohol before using
2. Mix a tiny piece of lipstick into your coconut oil and heat for 15 seconds or less in the microwave
3. In a small glass container, combine your sugar, honey, coconut oil/lipstick blend, and mix well with a wooden stir stick.  
4. Separate your lip scrub into three little beauty containers
5. To use place a good amount onto your fingertip and rub into your lips, rinse with warm water
You can double up on this recipe if you need to.  I find these to be amazing homemade gift ideas too.  If you are planning a girls night with tweens, this is an excellent DIY to do!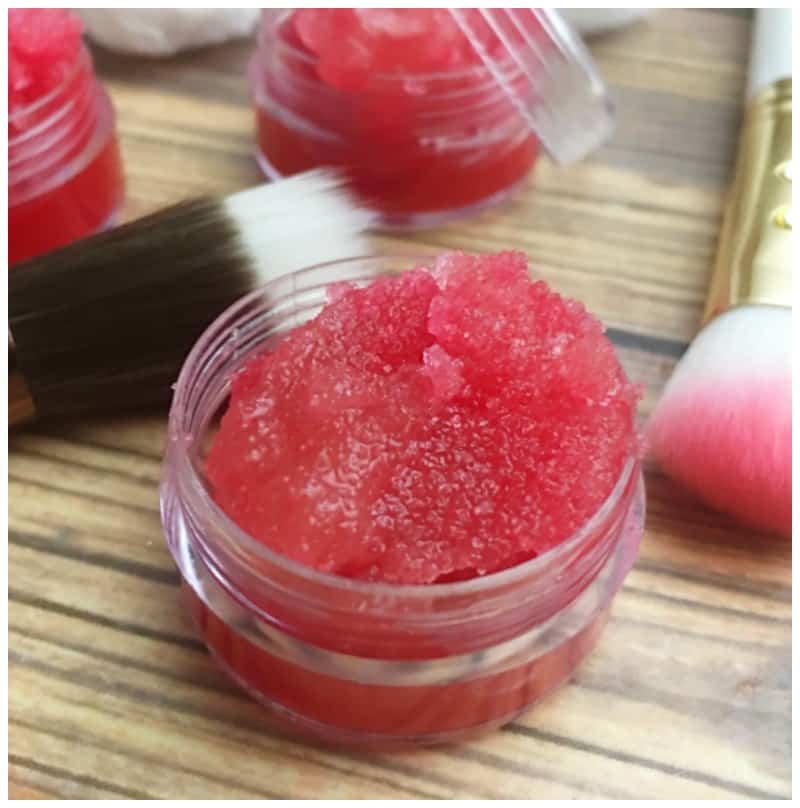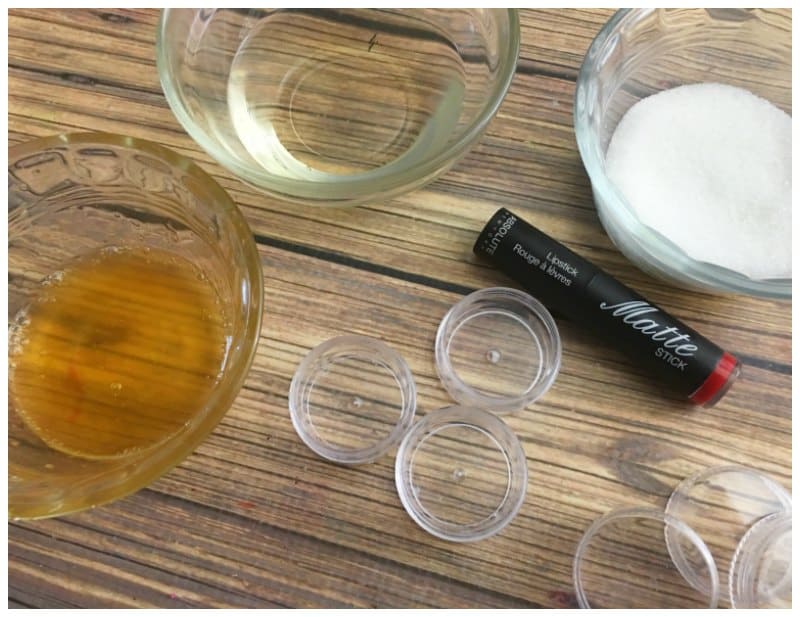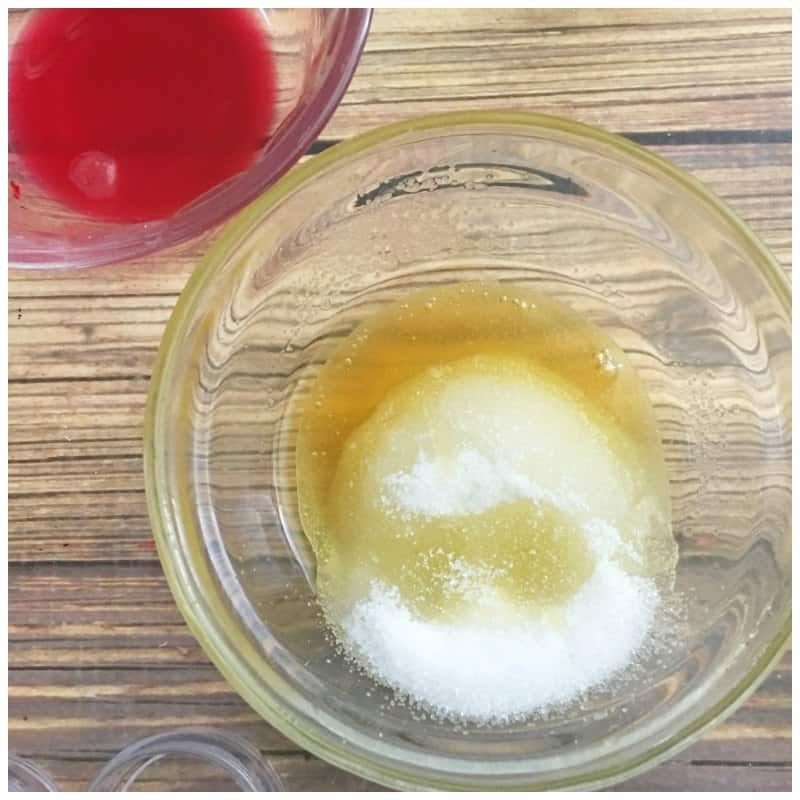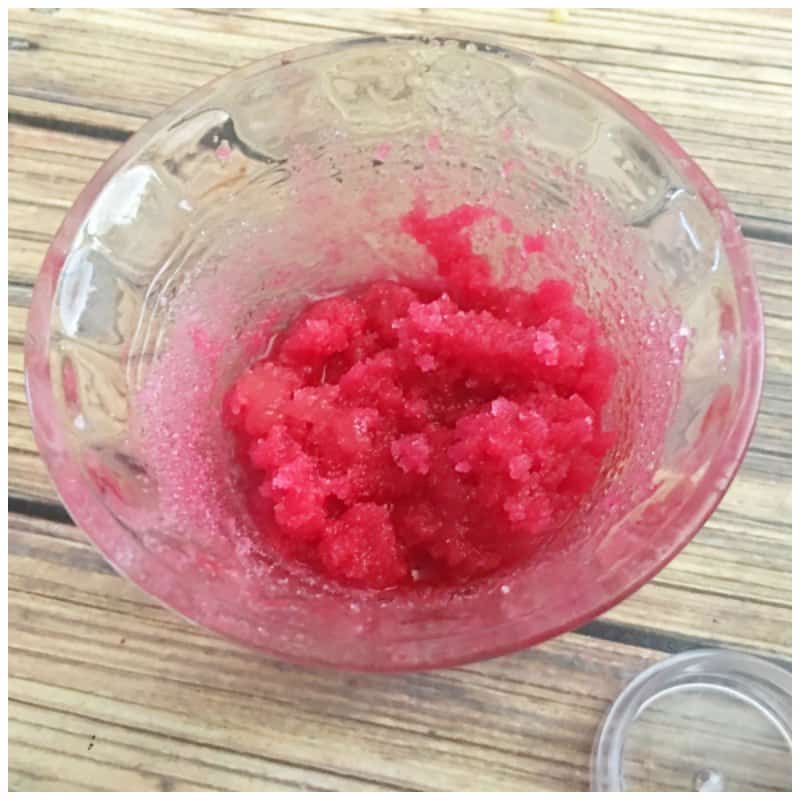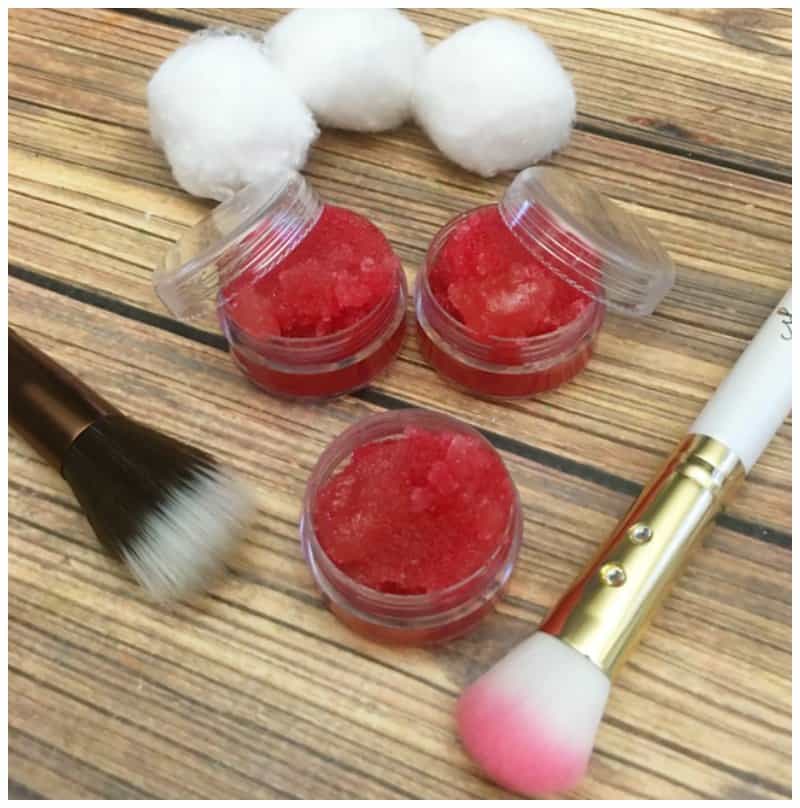 Don't forget to Pin It on Pinterest for later!!

Have you made a homemade lip scrub before?