3 Ingredient Lip Balm Recipe
3 Ingredient Lip Balm Recipe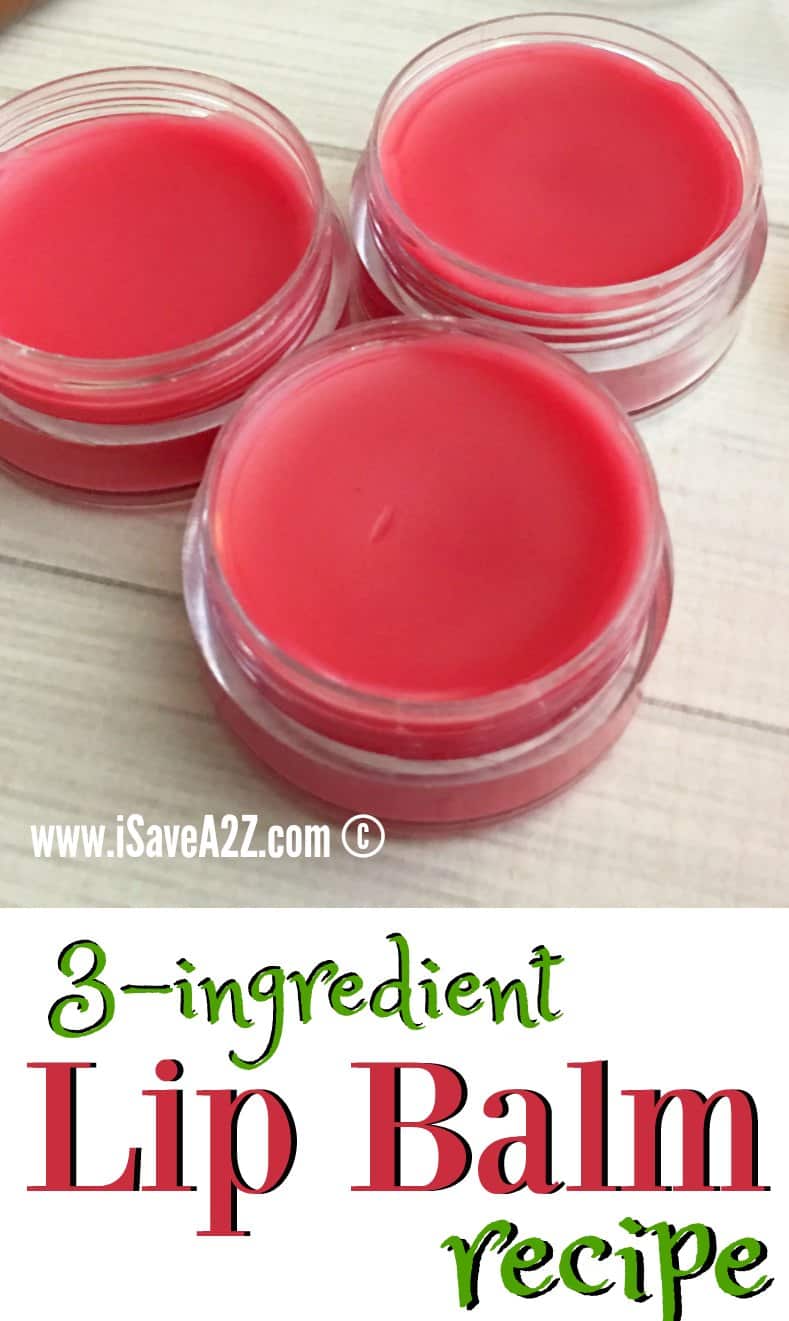 There are only 3 ingredients to this base lip balm recipe!  Beeswax, Almond Oil, and Essential oils.  You can add any color you want or no color at all.  I love adding peppermint oil to my lip balm but feel free to add any scent you prefer.  My youngest loves the orange essential oils added to her recipe.  We also like to add lavender too.  You can experiment a bit and come up with your own concoction by adding a few different essential oil blends too.
This makes for a super fun diy project when you have a group of girls stay over for the night.  You can host a diy party too!  The girls will fall in love with this one!  Promise!
Oh!  Don't forget about our Homemade Sugar Lip Sugar Scrub recipe too!  This recipe will give you amazingly soft lips!  It does an excellent job of exfoliating your lips.  I would recommend using it at least once a week.
3 Ingredient Lip Balm Recipe Ingredients
1 tablespoon natural beeswax pastilles

2 tablespoon organic sweet almond oil

2-3 drop therapeutic grade organic peppermint essential oil
You will also need:
3 Ingredient Lip Balm Recipe Instructions
1. When making homemade beauty products always make sure your work area is clean and sanitize your small containers before use.  
2. Add your beeswax and sweet almond oil to your glass cup and microwave for 1 to 2 minutes, stirring every 30 seconds until melted.  Beeswax can be a bit hard to find.  You can always grab some on Amazon if you have trouble finding some locally.
3. Stir in your peppermint essential oil and a small piece of your favorite lipstick until melted (more or less depending on how much color you want)
4. Carefully pour your hot mixture into your small beauty containers and let set for about 30 minutes
5. Place a small amount on the tip of your finger and rub onto your lips