Homemade Sun Shaped Sugar Scrub Bars
Homemade Sun Shaped Sugar Scrub Bars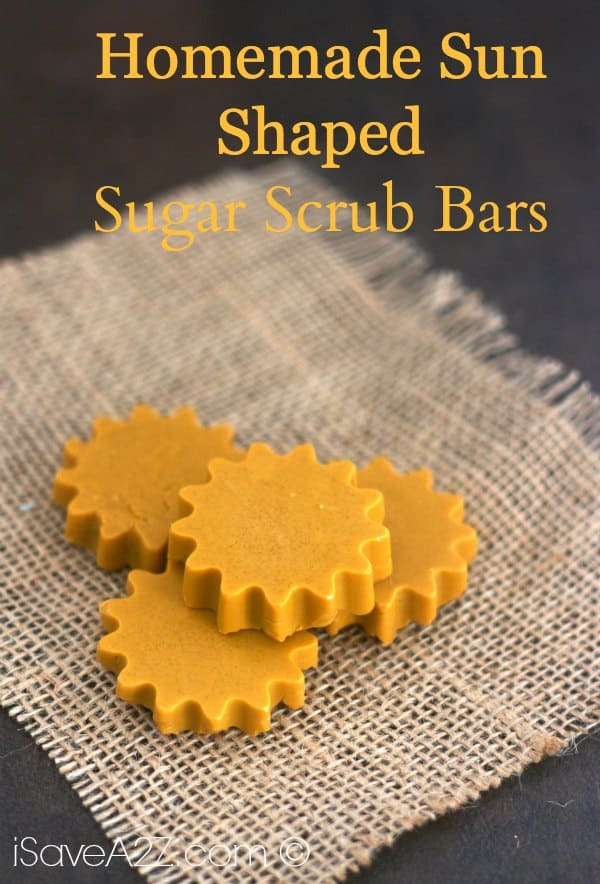 Check out this neat craft you can do with just a few ingredients! We used a sun shaped silicone mold, but you can use any shape you want, like these for example. This easy DIY project could easily make great gift ideas too! Imagine them wrapped up and tied in a ribbon, it would be so cute. There are tons of great gift ideas you can have from making these great sugar scrub bars.
Here's how to make our easy Homemade Sun Shaped Sugar Scrub Bars
Ingredients Needed:
Directions:
In a double boiler, melt your shredded soap. If you do not have a double boiler, microwave in 15 second intervals, stirring in between until melted.
Mix in your coconut oil until combined and add your essential oil.
Add in your color mica and mix until you get a uniform color.
Mix in your sugar and stir until well combined. You are looking for a slushy like
consistency.
Pour into your molds and allow to dry for 1-2 hours before unmolding.
*If your sugar and soap mixture gets to thick, microwave on 10 second bursts until you are able to pour.
Here it is! Done and easy!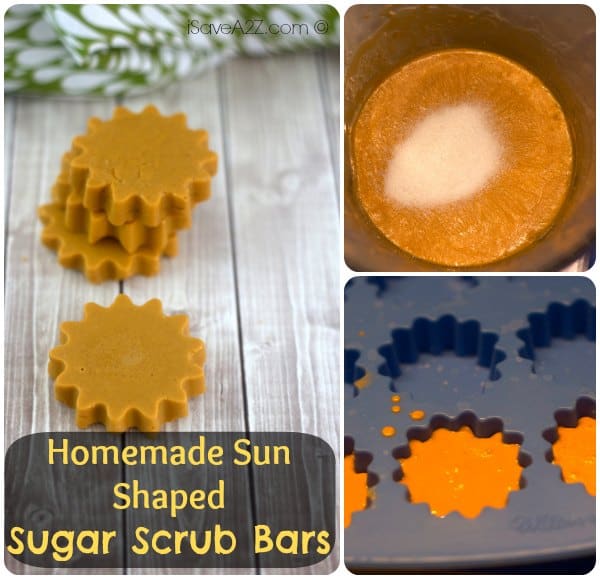 Pro Tip: If you have pretty dry hands that you want to fix, or super soft hands that you want to keep soft, then try using 1 Tablespoon of Vegetable Glycerin in the recipe above. From what I've seen, it's supposed to keep moisture in your hands! I LOVE how soft my hands feel, so I use this in all of my sugar scrub recipes now!
If you enjoyed this DIY recipe, then you might also like our Easy Homemade Coconut Sugar Scrub Bars, and even our Homemade Body Butter Cream!