Easy Homemade Coconut Sugar Scrub Bars
Easy Homemade Coconut Sugar Scrub Bars
You have got to check out these Easy Homemade Coconut Sugar Scrub Bars we made! Not only do they smell amazing but they make your skin feel so soft.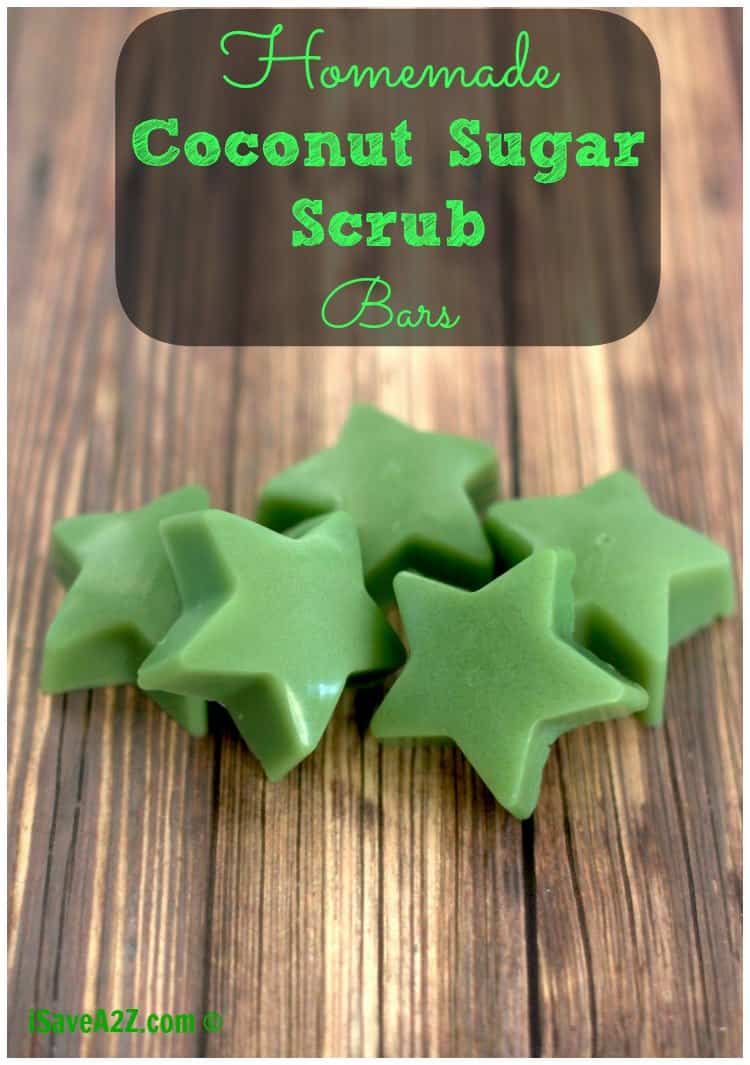 With just a few ingredients you can make this fun and simple diy project of your own. We used a Star Silicone Mold
but you can use any silicone shape mold you want. These would make super cute gift ideas too. Just imagine them in a mason jar with a label and ribbon or maybe stacked in a row in a neat burlap baggie with a cute ribbon too. The possibilities are endless when it comes to gift giving ideas!
Here's how to make our Easy Homemade Coconut Sugar Scrub Bars:
Ingredients Needed:
Directions:
In a double boiler, melt your shredded soap. If you do not have a double boiler, microwave in 15 second intervals, stirring in between until melted.
Mix in your coconut oil until combined and add your essential oil.
Add in your color mica and mix until you get a uniform color.
Mix in your sugar and stir until well combined. You are looking for a slushy like consistency.
Pour into your molds and allow to dry for 1-2 hours before unmolding.
TIP: If your sugar and soap mixture gets to thick, microwave on 10 second bursts until you are able to pour.
Viola! You're done! Easy DIY!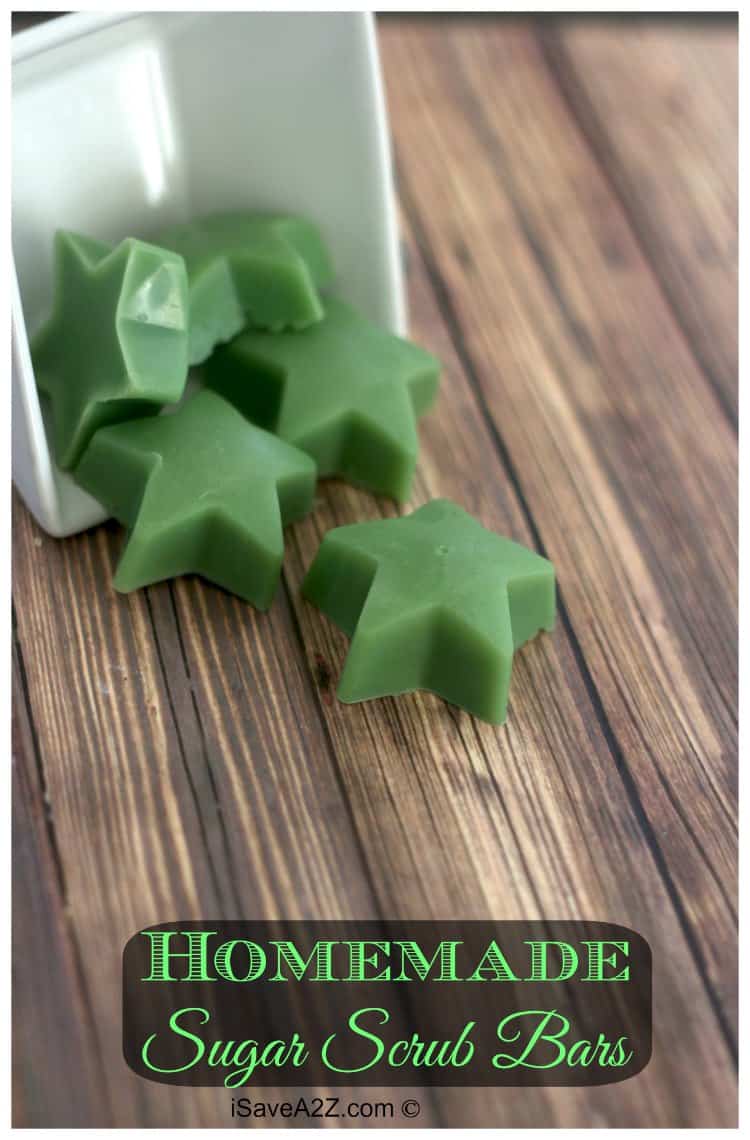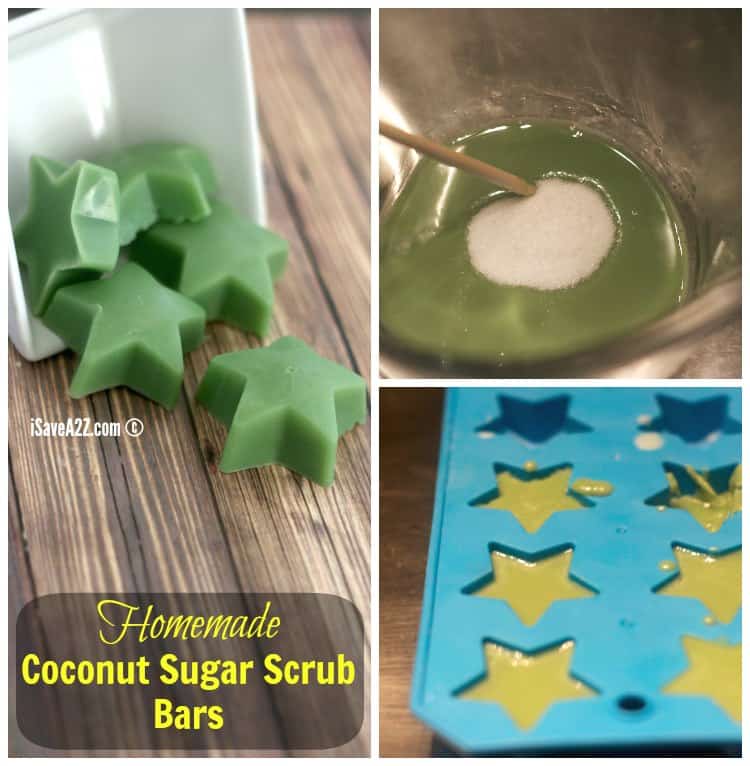 Our readers have shown us a great deal of love for our Homemade Sugar Scrub recipe that's just like Mary Kay Satin Hands so we thought you make like a few more recipes along those same lines. We love our sugar scrubs!
Pro TIP: If you have extra dry hands or just like super soft hands then you have got to add 1 tablespoon of Vegetable Glycerin to this recipe! Glycerin is known to keep moisture in your hands! I now add this to all my sugar scrub recipes because I love how soft my hands feel! (I've had a hard time finding it in the stores, so you may do yourself a favor and grab some on Amazon here)
Here are a few other Sugar Scrub recipes that you may be interested in if you like this one!
Homemade Coffee Sugar Scrub Recipe In a Jar
Homemade Body Butter Cream Recipe In a Jar
Homemade Peppermint Sugar Scrub Recipe In a Jar
Brown Sugar Scrub Recipe In a Jar