Mother's Day Craft Ideas for Kids and Adults
Mother's Day is right around the corner.  I was on the hunt for some really cute Mother's Day Craft Ideas for kids that would make the perfect gift and I found a few good ones.  I think if you ask any Mom what she likes best about Mother's Day is a home made gift from their child.  Those always melt my heart!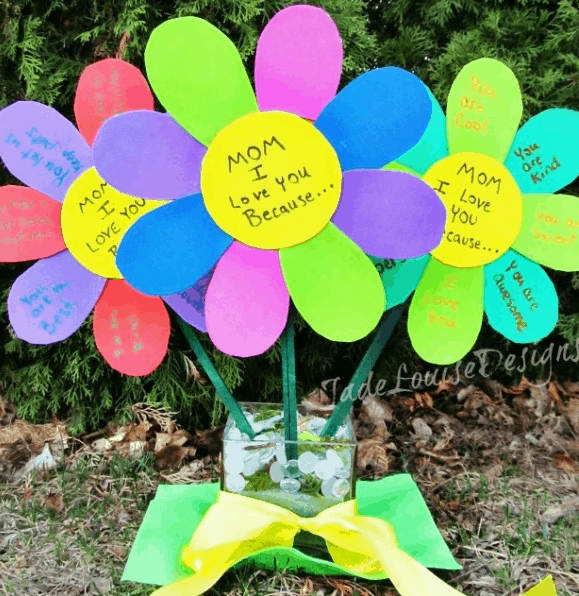 (Photo Credit:  JadeLouise Designs)
First, I found a super easy tutorial for a "I Love You Because" Flower gift for Mom!  This is one of the best ways to display your love for Mom as you write a different reason on each pedal of the flower!  How cute is that idea!  I was thinking this would also make a really neat teachers gift idea too!  Grab some foam sheets and start designing your own flower!  I would love to see this project made with tree branches as the steams myself.  Dad's may have to help a bit with this project because it includes a hot glue gun.
Look at this next one!  Epsom Salt Luminaries!
(Photo Credit:  Crafts by Amanda)
I'm a sucker for candles!  In fact I want these in yellow or pink!  I saw this easy project that requires a glass jar, epsom salt and mod podge!  How easy is that!  The kids could definitely handle this project and just look at the beauty it brings!  It won't even matter how messy it is because the project can only come out beautiful!  All you have to do is paint the glass with mod podge, dip it in the tinted or clear epsom salts and seal it.  Dad would also have to do the final spray sealant step but still an easy project for little hands.  You could even decorate a vase for some simple flowers too!
(author unknown)
This next one is a DIY Branch Candle Votive.  This project gives a simply beautiful rustic elegance.  You could probably add a super cute ribbon bow around it to match Mom's decor to give it a special touch too.  This project requires you to gather small branches and just a bit of glue with a simple glass jar makes a truly beautiful gift.  You could even add a battery powered candle to this one too.  I've done this project before and a thick glue is required.  Try the E-6000 glue for best results.  (Dad would need to do this part).
(Photo Credit:  Day In My Life)
This crafty idea may just be one of my favorites so far!  My daughter always tells me how much she loves me while holding her arms out as far as they can stretch!  This project couldn't be easier too!  All you have to do is trace your child's hand on some construction paper, cut it out and glue a folded strip of paper between the two hands!  Love it!
(Photo Credit:  Easy Preschool Crafts blog)
This one is so easy a preschooler could do it.  Well almost.  Dad would need to trace out the word Mom on a double sided piece of construction paper but then they get to decorate it and make it the perfect gift for Mom!  Wow!  That's a really neat idea!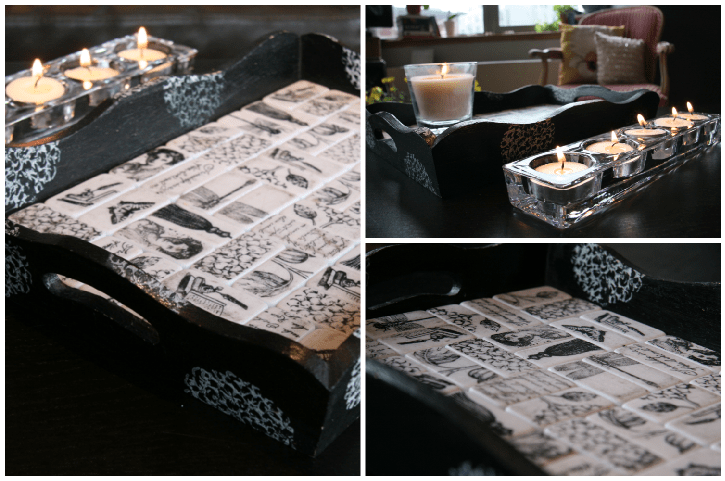 Decorative Stamped Domino Serving Tray
Here's another one!  You've got to see the full tutorial on this beautiful Stamped Domino Serving Tray idea!  This one is really easy and absolutely stunning!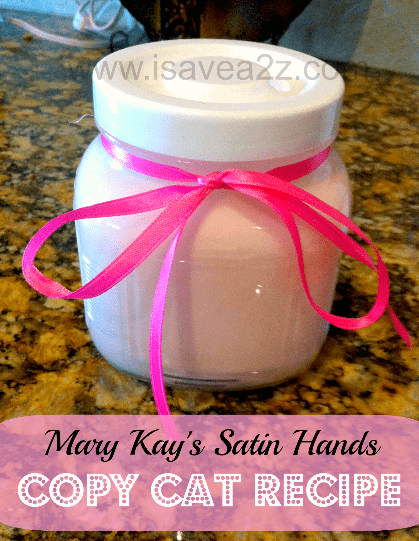 Last, but certainly not least, Mom's love sugar scrubs!  Sugar scrubs are one of the easiest gifts to make too!  But you can't just use any soap to make Mom's hands really soft.  There is a trick to getting it just right!  Check out this tutorial for the Mary Kay's Satin Hands Copy cat recipe.  This post as already gone viral on Pinterest here!
Oh!  And don't forget!  You can made Mom a cake without even turning on the oven!  Check out this No Bake Ice Cream Cake tutorial here!  Perfect for Mother's Day!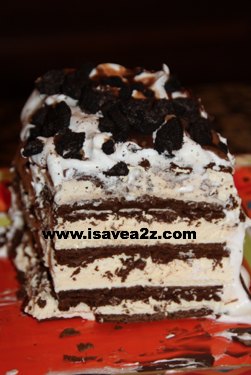 I hope this post gives some of the Dad's a little inspiration.
Happy Mother's Day to all the wonderful Mom's out there!
Enjoy!
Also check out some of our other crafts! Such as our: