Tin Can Crafts!!
I have been on the hunt for some cute and useful Tin Can Crafts, and I finally found the perfect thing!! Check out these adorable organizers that will store my kids school and art supplies!
So let me start by telling you that my son is a BIG first grader now and he has REAL homework to do every afternoon! I wanted to make sure he had a quiet place where he could do his school work, have the supplies he needed in one place and of course it had to look good. I actually just finished the perfect little area for my kids to do arts and crafts and homework. So there will be more inexpensive up-cycling projects to come!
The Fine Art of the Tin Can: Techniques and Inspirations
You can start your Tin Can Crafts just by saving empty tin cans from beans or vegetables when you cook dinner. Just make sure there are no sharp edges left from removing the lid, wash the can out really good and let it dry. So this is what I started with: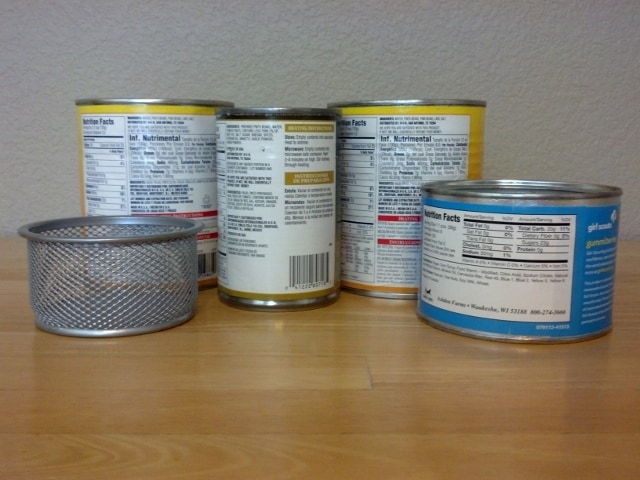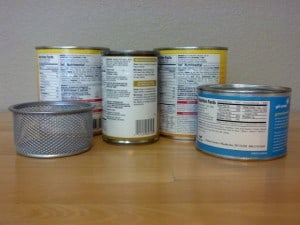 Just plain empty cans that were no extra cost to me! I did have one wire paperclip holder from my desk that I wasn't using anymore. So I decided to through that one in there just to get a different size.
You can cover your tin cans with a variety of different materials. I purchased individual sheets of scrapbook paper at Hobby Lobby, which is inexpensive anyway, but it was also 50% off!! I also used wrapping paper that I had on one of the cans and I even spray painted two of them.
To cover the tin cans with paper, just wrap your paper around the can to make a template. Cut the paper to fit and then use regular scotch tape to tape the ends together! Using scotch tape serves two purposes: 1. It's clear, so you don't really see it, and 2. It makes it so that you can easily remove the paper and change it up as frequently as you want!! You can also cover the inside of the cans very easily. Once you've cut a piece of paper for a specific can, just use that as a template to cut a piece for the inside. Slide it into the can and tape it down.
Create Colorful Aluminum Jewelry: Upcycle cans into vibrant necklaces, rings, earrings, pins, & bracelets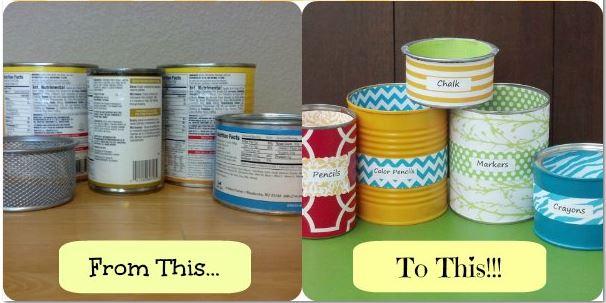 Once my Tin Can Craft was all done, I printed some labels just by using some return address labels and a cute font. This project didn't take very long at all. It also helps my little ones keep their markers, pencils and chalk nice and neat! BONUS!!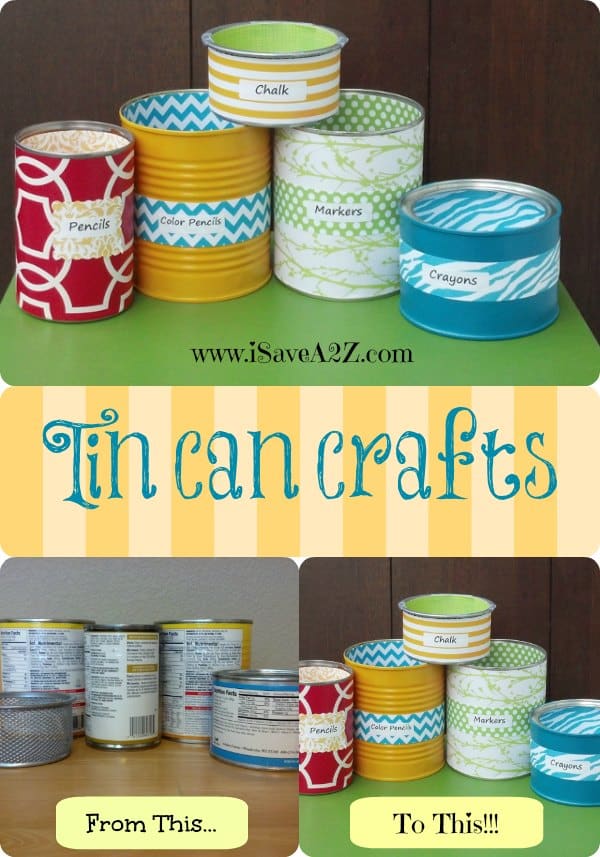 Happy Crafting!!
Also check out some of our other crafts! Such as our: