6 Signs of Carbon Monoxide Poisoning (Plus a Giveaway)
Signs of Carbon Monoxide Poisoning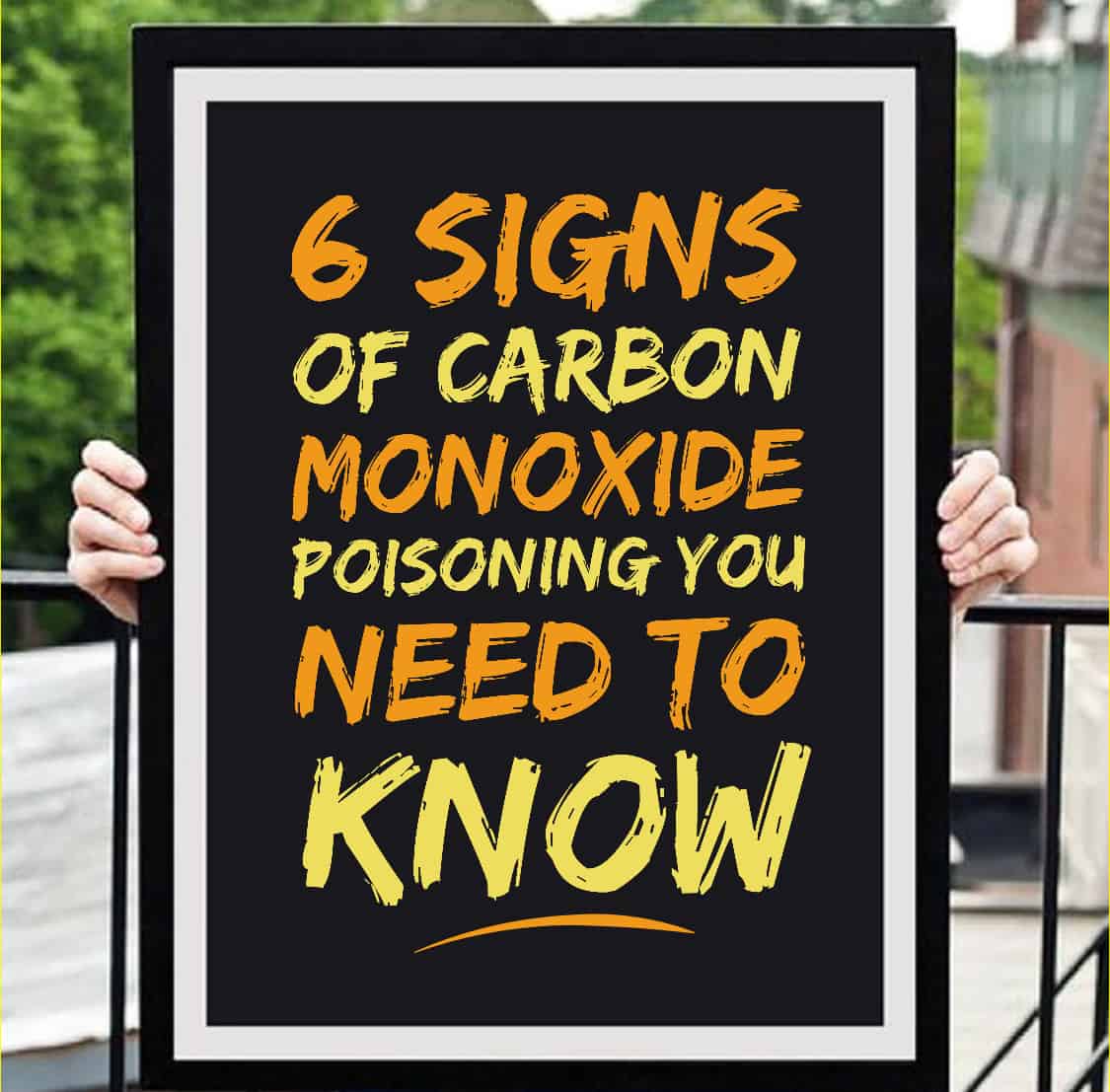 Are you aware of the Signs of Carbon Monoxide Poisoning?  There are a few signs you need to be aware of.  Even more so, you need to know how to prevent Carbon Monoxide Poisoning.  Now, even though this post is being sponsored by the Mom It Forward Influencer Network, I value this information and believe every family needs to be aware of the dangers and how to prevent carbon monoxide poisoning.
Carbon monoxide poisoning is known as the silent killer.  Be aware of the signs of carbon monoxide poisoning and how to prevent it to keep your loved ones safe.
Here are the 6 signs of carbon monoxide poisoning:
 Headache – the most common early sign is a dull headache.  This would be the first sign of a mild carbon monoxide poisoning.
Dizziness – Your body requires oxygen in your blood.  Carbon monoxide replaces your oxygen in the blood causing cells to die.   When you inhale carbon monoxide it will cause dizziness and may result in a loss of consciousness or fainting.
Nausea – nausea, and vomiting are other signs of a mild carbon monoxide poisoning.
Disorientation – confusion, and disorientation are among the signs too.  Your judgment may become impaired and memory may be a problem too.
Fatigue – Carbon monoxide poisoning may lead to a person feeling tired and fatigued.
Shortness of Breath – You may start to experience a shortness of breath or even rapid breathing.  A pain in your chest or tightening feeling may also be a sign.  This will be a sure sign if multiple people in the same household are experiencing the same thing.
You may associate most of these symptoms with influenza, but unlike the flu, carbon monoxide poisoning doesn't usually cause a high temperature or fever.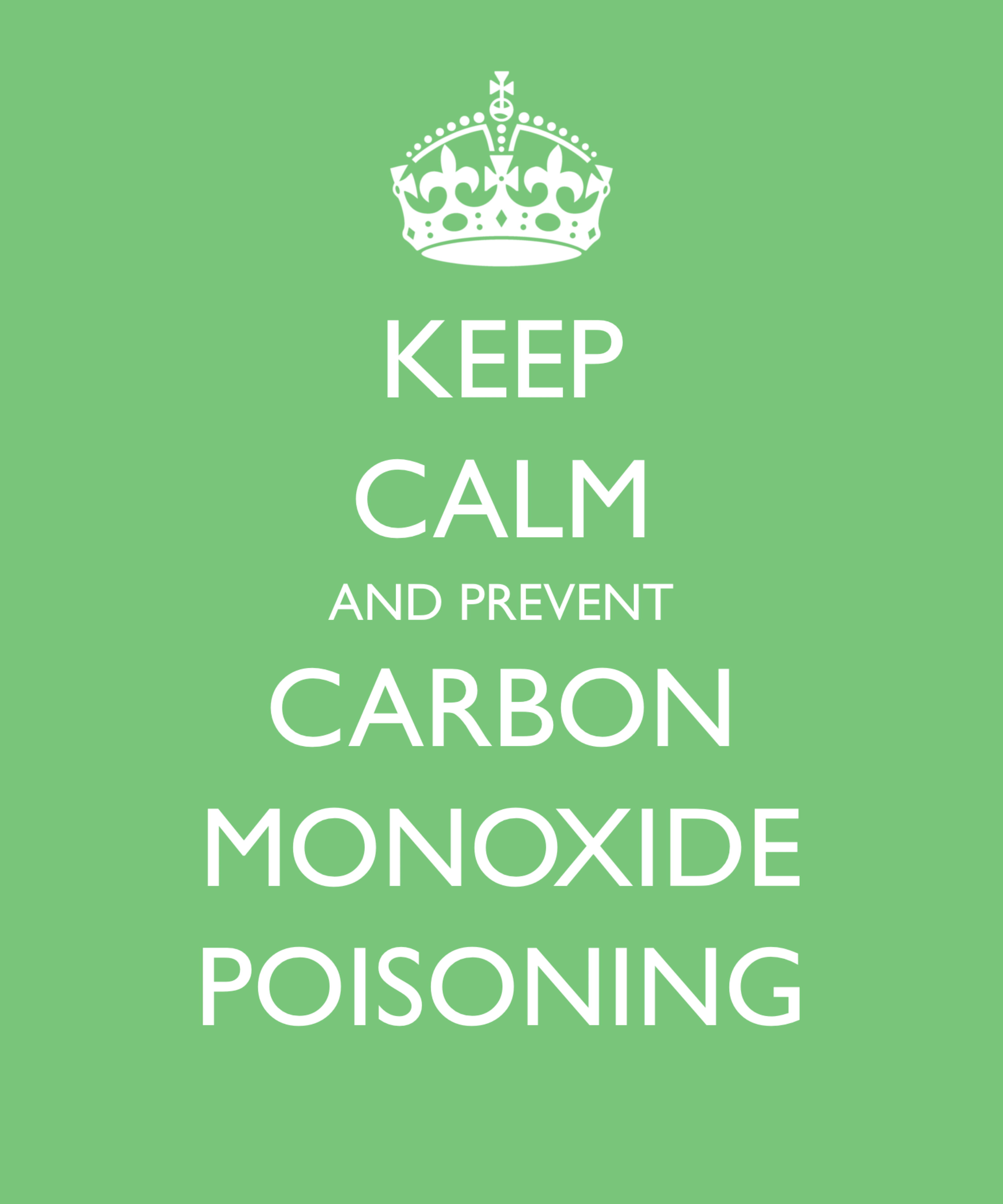 How to prevent carbon monoxide poisoning:
Keep all vents clear of blockage.  Dryer vents, stove vents, furnace vents and fireplace vents.  Check inside and outside vents for maintenance.
Schedule regular maintenance:  hire qualified professionals to inspect your fuel-burning devices to make sure they run properly.
Install Carbon Monoxide Alarms.  This is easy to do with First Alert.  They make alarms that won't need to be replaced for a long time.    Make sure you have an alarm on every level of the house (even the basement).  Keep alarms close to the areas you sleep.  These alarms are a must if you have fuel-burning appliances or fireplace in your home.
Did you know?
Did you know that carbon monoxide can build up around your motorboat?
Did you know that carbon monoxide can build up from a car running in the garage with the doors open?
Did you know that you should never use a stovetop or oven to heat your home?
Did you know that you should never use a grill, camping stove or generator inside your home or in a garage?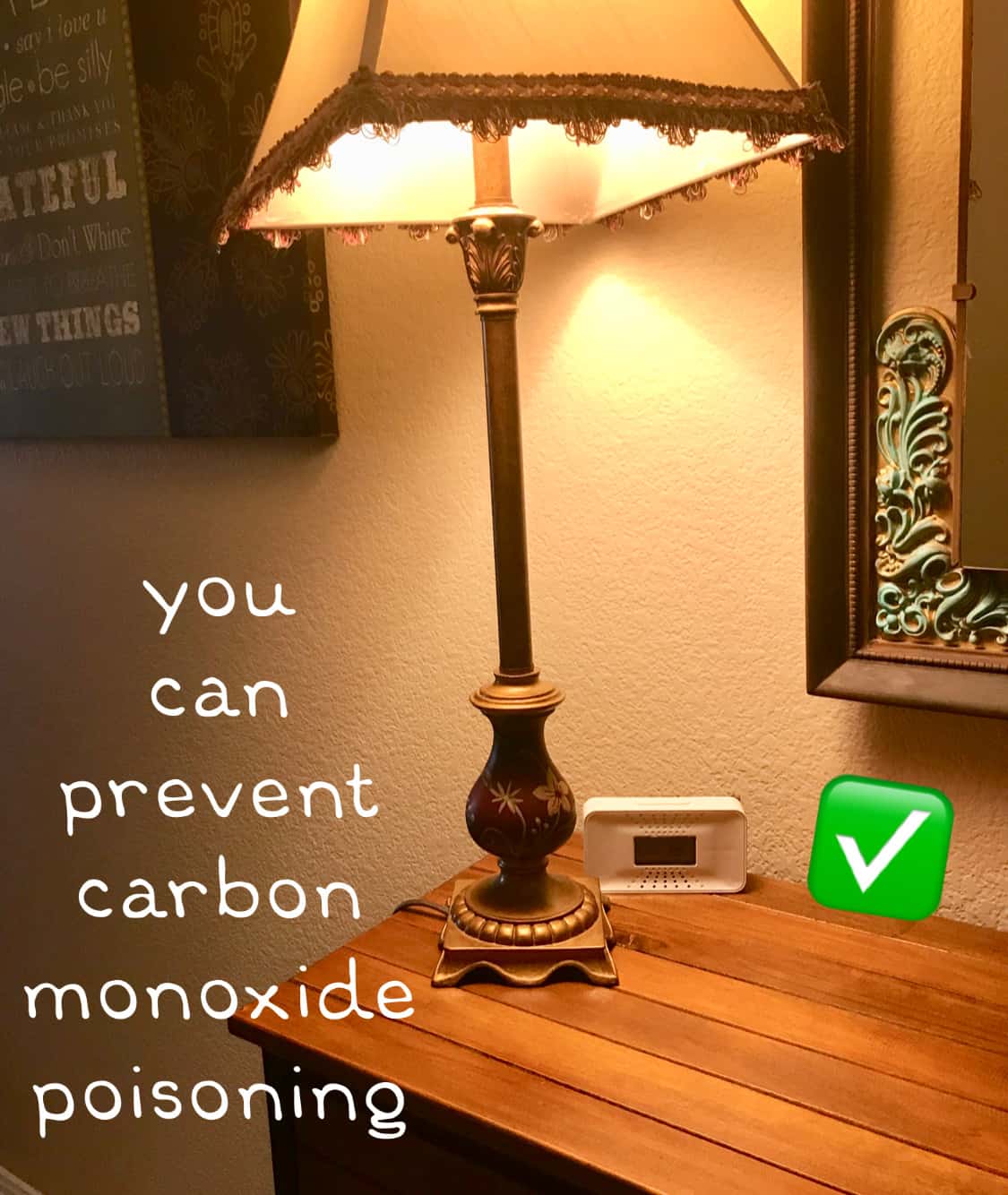 More Helpful Carbon Monoxide Information
Carbon monoxide is an invisible, odorless and deadly gas that can be produced by any fuel-burning device, such as a furnace, boiler, stove and, of course, cars. Known as "the silent killer," CO poisoning is the number one cause of accidental poisoning deaths in the United States.

Compounding the issue and concern is that CO poisoning is notoriously difficult to diagnose – often until it's too late. The symptoms mimic those of many other illnesses, including nausea, headaches, dizziness, weakness, chest pain and vomiting. In more severe poisoning cases, people may experience disorientation or unconsciousness, or suffer long-term neurological disabilities, cardiorespiratory failure or death.

CO alarms are the only way to detect this poisonous gas, yet nearly half of Americans report not having CO alarms in their homes. According to the Journal of the American Medical Association, carbon monoxide poisoning is the number one cause of accidental poisoning in the United States and is responsible for an average of 450 deaths and more than 20,000 emergency room visits each year.

The threat of carbon monoxide is at its highest during the winter. January is National Carbon Monoxide Safety Month, and the perfect time to stop the silent killer in its tracks by taking measures to ensure your home is properly equipped with working CO alarms. First Alert has a variety of alarms to fit each home's specific needs and, most importantly keep families safe.

The PRC710V provides both smoke and CO protection, has a 10-year battery and features both voice and location technology

The CO710 is a nice table-top addition, uses a digital display with temperature and can be easily added to any room

The CO615 is a plug-in alarm with battery backup with digital display

The CO400 is an easy-to-use, battery-operated alarm with a wall mount

If your CO alarm ever sounds, leave the home immediately and call 911.
These are excellent signs you and your family need to be aware of.  I challenge you to a dinner conversation with your family to become aware of these dangers.  I also challenge you to take a few minutes out of your day to install or test your carbon monoxide alarms.  It doesn't take long.
First Alert 4 Pack Alarm Giveaway
Here's your chance to win a four pack of alarms from First Alert for you and your family!  Just enter the rafflecopter below for your chance!  Ends on 1/15/18 at 12:00 am.
Prize details:
10-Year Combination Smoke & Carbon Monoxide Alarm with Voice and Location Alerts (PRC710V) (MSRP: $59.99)

10-Year Alarm Life Carbon Monoxide Alarm (CO710) (MSRP: $49.95)

Plug-In Carbon Monoxide Alarm with Battery Backup & Digital Display (CO615) (MSRP: $38.49)

Battery Operated Carbon Monoxide Alarm (CO400) (MSRP: $18.99)

Total retail value: $167.42
Follow First Alert on Social Media