Teen Birthday Party Idea Mall Scavenger Hunt
Have you ever tried to plan a Teen Birthday party?  Try a teen birthday party idea mall scavenger hunt!
It's not the easiest thing in the world to do when you are planning a teenagers birthday party.  They can be so darn picky!  There are a few things that most teenagers like.  The mall.  Cake.  Games.   So there we have it.  We decided on a Mall Scavenger Hunt for our teen's birthday party.  And guess what?!  It was a huge success!
First things first.  I had to call the mall to make sure this was okay with all the rules at the mall.  My teen also likes Anime so she decided they would have this party in their Anime Costumes too.  Cosplay!!!!  Oh the attention they got!  Teens LOVE attention!  Not all party guests dress up but most of them did.  There were a few mall rules with costumes though.  First, no weapons (not even play weapons).  Second, no face masks either.  Not a problem.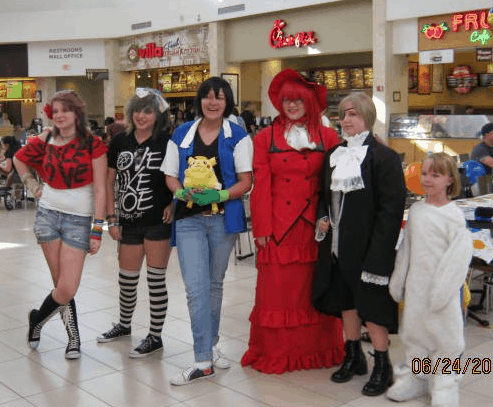 Did I mention these kids are nuts?!!!  Here's a photo they took in GNC!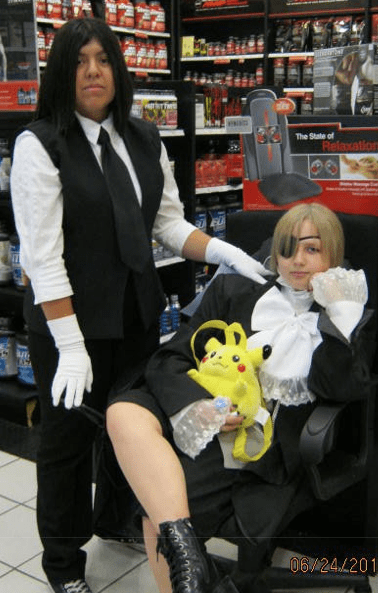 We headed to the mall about 30 minutes prior to the party for set up.  We made a customized iPhone cake for the birthday girl!  Notice the iphone has the date of the 24th with a 6:00 time.  That was the date and time of her party.  Notice also that she has 16 messages.  This is her 16th Birthday party!  Everyone LOVED the cake especially the birthday girl!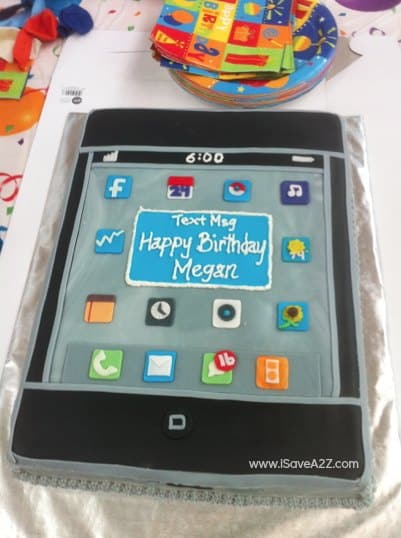 Now for the Scavenger Hunt! We decided on a few prizes to get a little competition going!  We decided to have a 1st, 2nd and 3rd prize category.  First prize was a $25 gift card to the mall!  Second and third prizes were goodie bags with games and such in them.  These teens LOVED IT!
We gave each teenager a list they had to complete and we sent them off free into the mall to complete their lists!  Here's the best part:  The parents got to stay in the food court and chat while all those teens were running around like crazy!  Best. Time. EVER!
It was about 40 minutes later we had our first confirmed winner!
Here's a snapshot of the Birthday Party Mall Scavenger Hunt list:  (Printable list below)
Enjoy!  We sure did!