Weight Watchers Beef and Bean Chili
Weight Watchers Beef and Bean Chili
Just 5 Points Per Serving!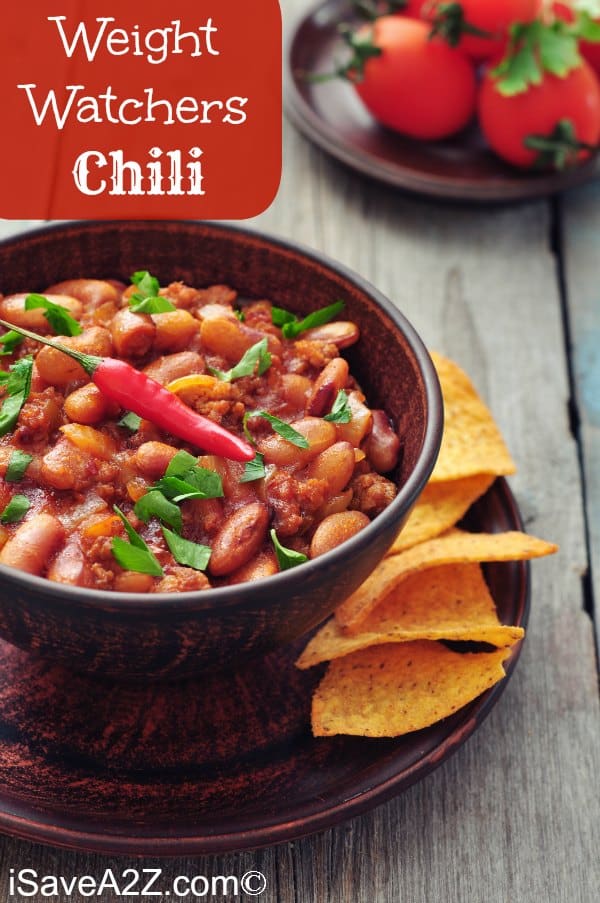 The cold weather may be leaving us for a while but that doesn't mean we still can't enjoy chili! In fact, the small town I live in just had their annual chili cook-off. Although I don't have it as much as I do through the fall and winter, chili is a meal I like to have all year round. This yummy Weight Watchers Beef and Bean Chili is only 5 points per serving! And since you get 1 heaping cup as a serving, it is worth every point.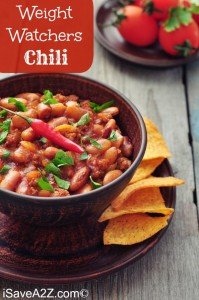 Weight Watchers Beef and Bean Chili (5 pts)
Instructions
Coat a large stockpot with cooking spray and set over medium-high heat.

Add the beef and break it up as it cooks. Cook until it is browned. About 5 minutes.

Remove the chili meat from the pot and set it to the side.

Add the oil to the pot and again set it on medium-high heat.

When oil gets hot, add the celery, garlic, onion and minced jalapeno. Saute until ingredients are tender, about 4 minutes.

Put the chili meat back into the pot and add the chili powder, cumin, bay leaves, salt, red pepper flakes and oregano.

Stir well to coat the vegetables and chili meat with the spices.

Add the crushed tomatoes, beef broth, tomato sauce and kidney beans and bring to a boil.

Reduce the heat to low and simmer for 30 minutes, partially covered.

When you are ready to serve, take out the bay leaves, spoon chili into bowls and top with chopped shallots if you like.
Notes
1 serving = 5 points. Recipe yields 1 heaping cup per serving.
Nutrition facts are provided as a courtesy.
This Weight Watchers Beef and Bean Chili is a definite crowd pleaser! You can see more of our mouth watering Weight Watcher recipes HERE!
If you are looking for more easy and point friendly recipes, I highly recommend the Weight Watchers One Pot Cookbook! You can get the Kindle version for just $16.19!
Enjoy!