Keto Simple Syrup (Vanilla and Mocha Peppermint Flavors)
Keto Simple Syrup (Vanilla and Mocha Peppermint Flavors)
I am so grateful for the Low Carb Inspirations (plus Keto Friendly Recipes) Facebook group because here is where I learned of this Simple Syrup Recipe! Special thanks to Marie Tracey Reed for sharing this gem of a recipe too!
If you aren't part of that group yet, I would like to invite you to join!  It's the most positive low carb/keto group on the internet with wonderful supportive people!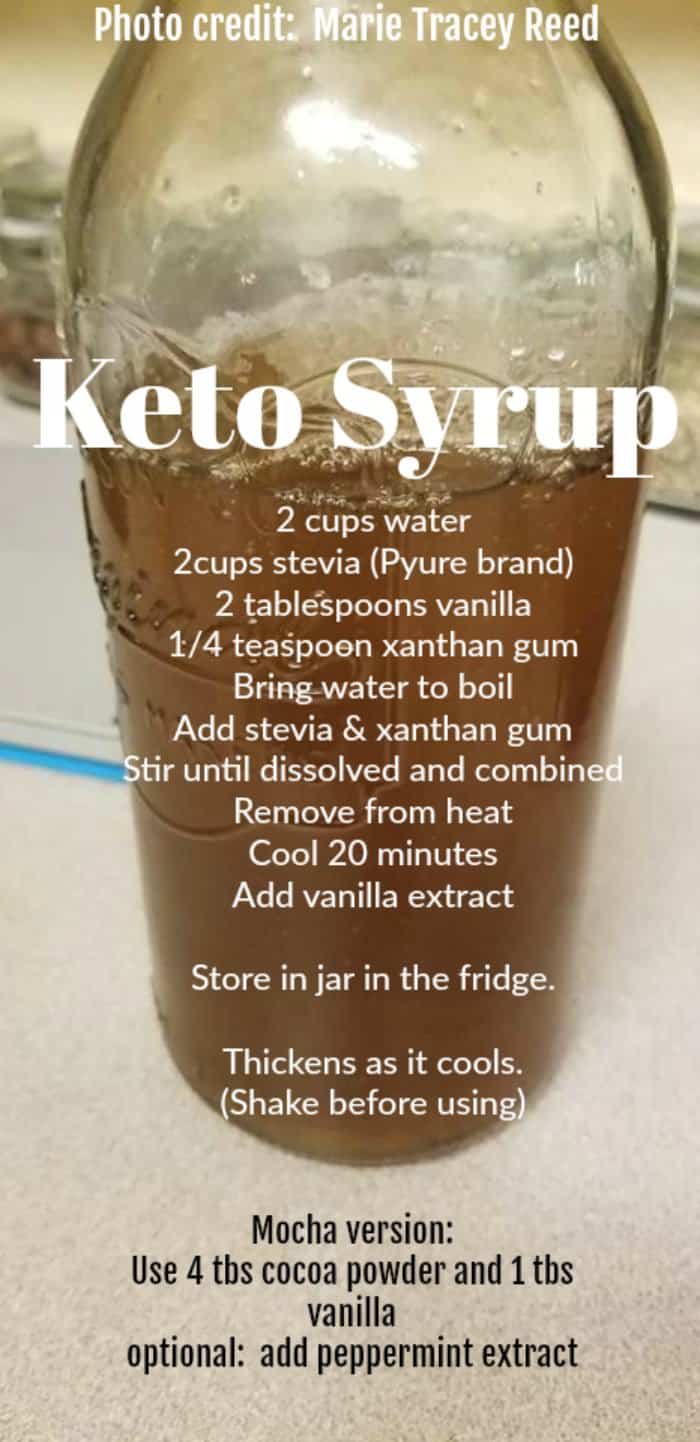 Here's some other Keto recipes  you might find helpful.
Lazy Keto Chips (only 2 ingredients needed)
Simple Way to Start the Ketogenic Diet
Keto No Bake Strawberry Cheesecake Parfait Recipe
Creamy Blueberry Keto Popsicles Recipe (No Sugar and Low Carb)