Lazy Keto Chips (only 2 ingredients needed)
Lazy Keto Chips (only 2 ingredients needed)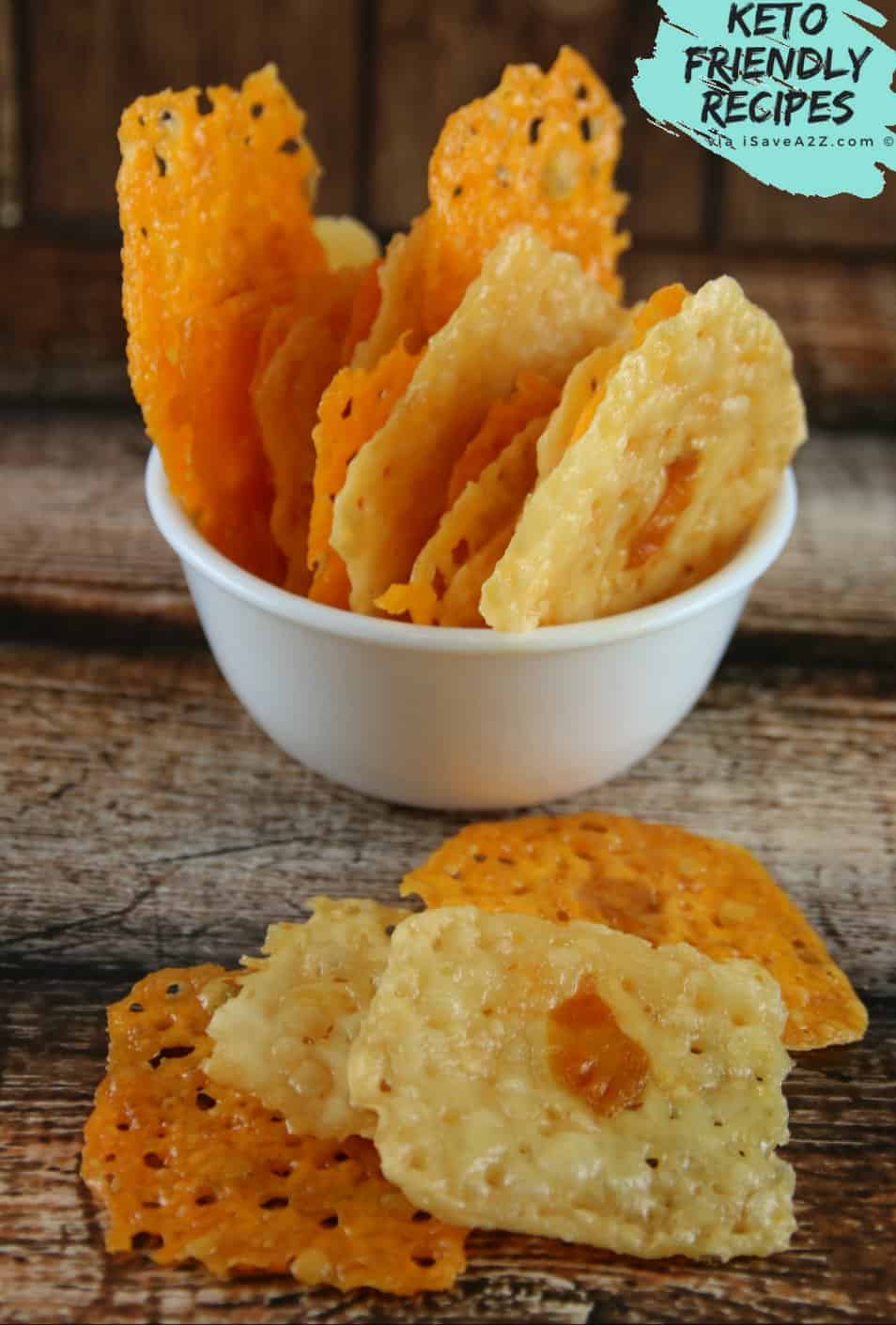 I'm usually pretty motivated when I'm in the kitchen but yesterday I just wasn't motivated at all. I ended up making these Lazy Keto Chips with very little preparations and only 2 ingredients! Should I call this lazy? Or should I say easy? Let's go with easy instead.
It was family game night and I did not prepare any type of snacks. The longer I do the Ketogenic diet the less need I have for snacking. What a great feeling that is! My family wanted snacks. The fridge was almost bare. I was already past due for grocery shopping. Can you relate? I was either going to put together some sort of treat with a can of pumpkin in the pantry or make something with cheese.
By the way, this was nothing like our popular Low Carb Cheese Crackers recipe. It was less work but I do enjoy those crackers!
I pulled out a pack of cheese that I purchased from Costco. I am in love with the cheese selections at Costco. It's my favorite place to shop. We created this handy, dandy Costco Keto Printable Shopping List just for you too. If you already shop there, you will find this package of cheese familiar.
The nutritional information will depend on the type of cheese you use. I've tried this will all different kinds of cheese and this technique always works!
So, for this lazy, I mean easy Keto Chips technique, this is what you need.
Lazy Keto Chips Ingredients
Lazy Keto Chips Instructions
Preheat the oven to 350 degrees.
Place a large piece of parchment paper on a baking sheet.
Layout cheese squares on the baking sheet.
Add a drop of Tabasco sauce to each square of cheese. Optional: Add a jalapeno slice on top for added flavor and spice! (Did you know there are different flavors of Tabasco sauce?!!)
Bake the cheese squares for about 15 minutes
Allow them to cool a bit before touching them. They will turn crispy once they are cooled off.
This last minute lazy idea turned out to be such a big hit that we make them more often now! That can of pumpkin still sits in my pantry.
Here are a few photos we took while making this Lazy Keto Chips Recipe: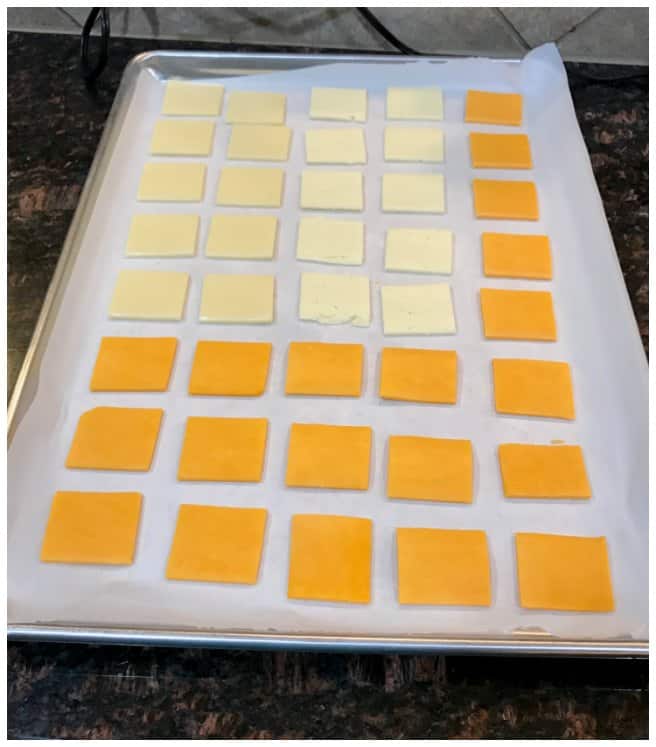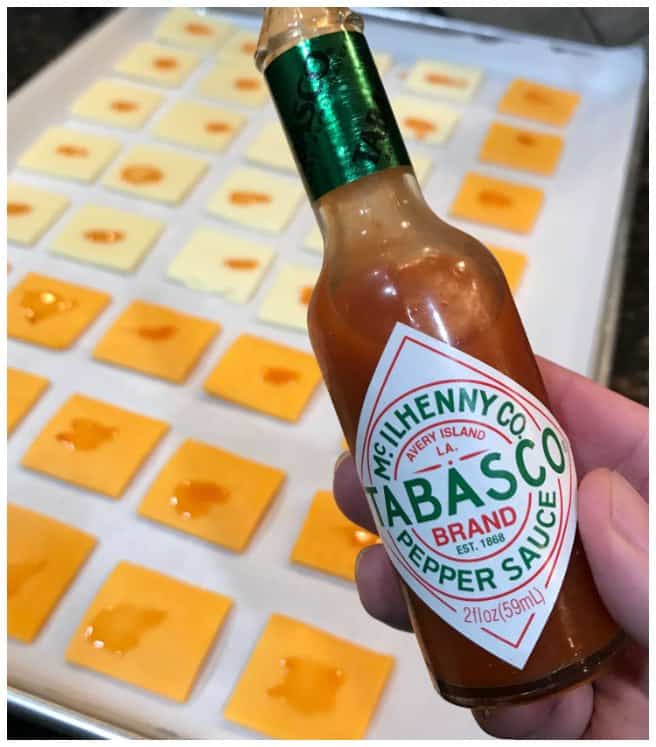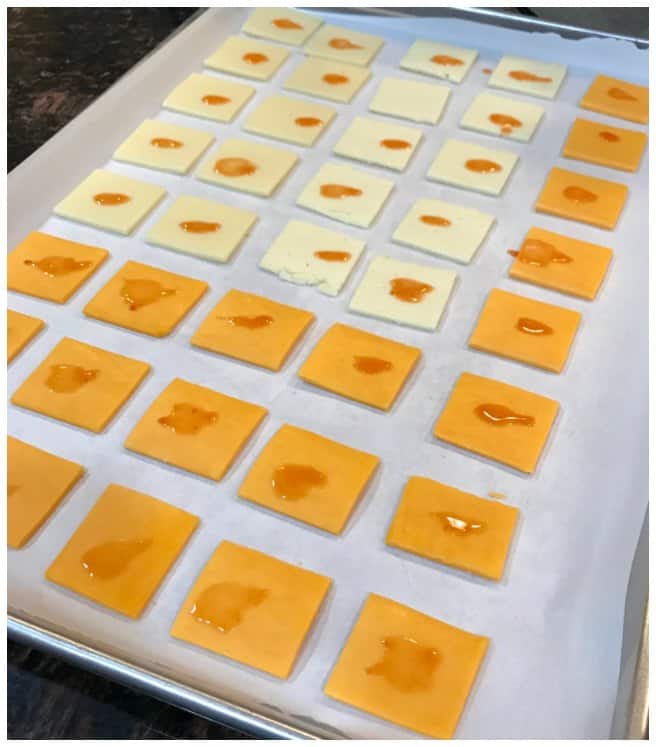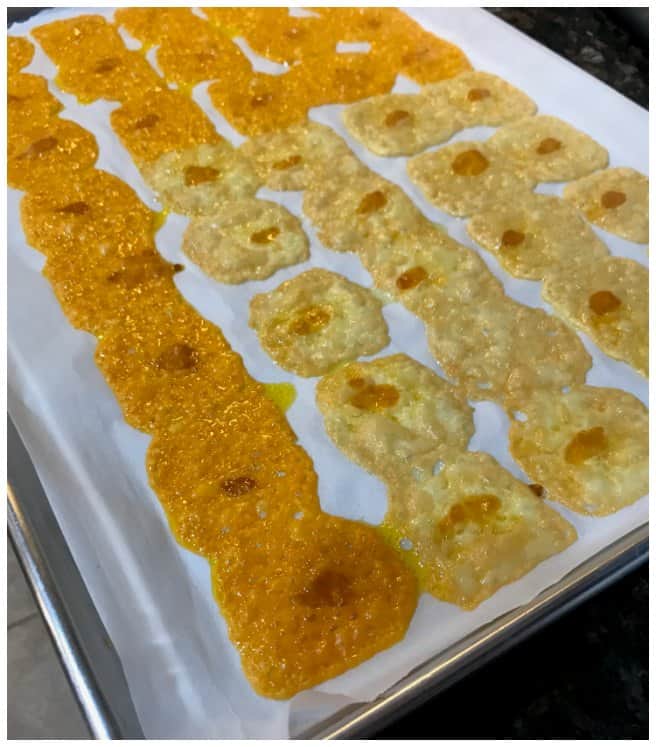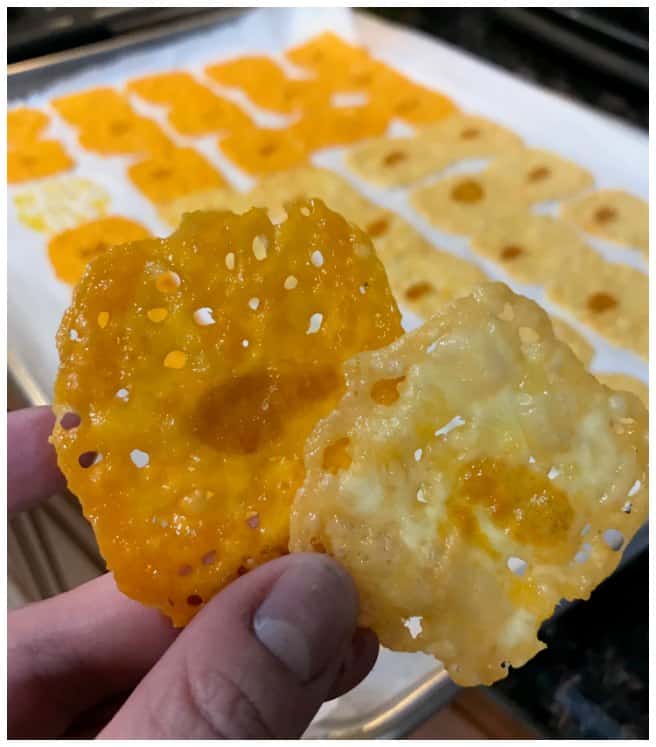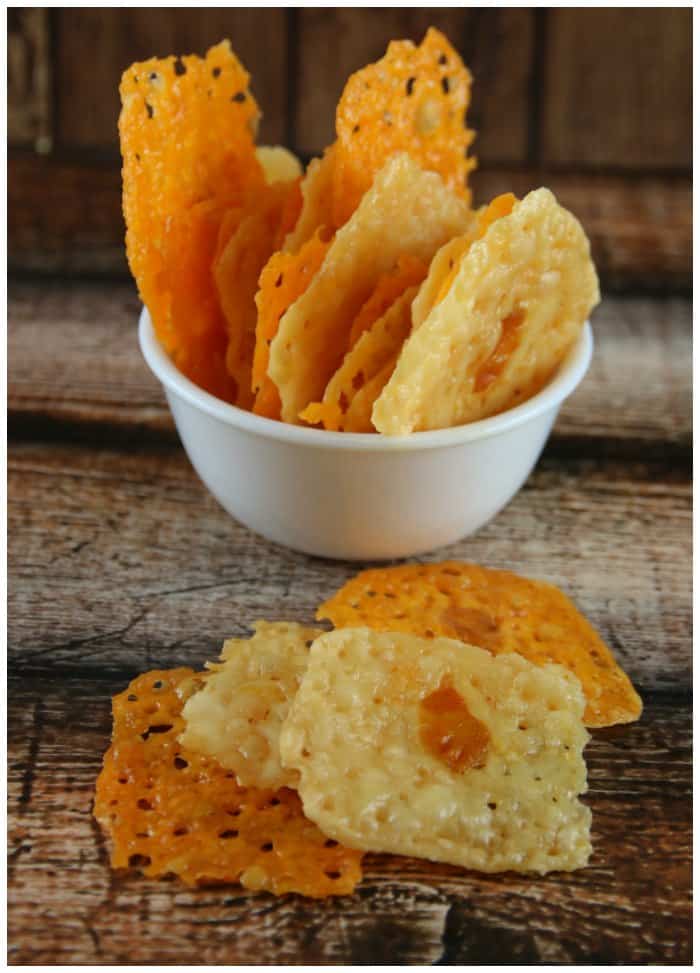 Don't forget to pin it on Pinterest for later!